Shani Gilmore, Assistant Director, Long Term Care Assessment Department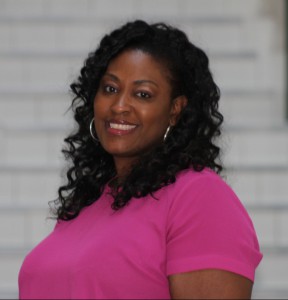 I was hired by PCA in March 2008 as a Care Manager I in PCA's Long Term Care Options Department to coordinate services for older adults in their homes. After three years in this position, I was promoted to the position of Care Manager II, which meant carrying additional cases, handling complex cases that had different dynamics going on, and being a mentor and a point of contact as seasoned Care Manager. Although I loved being in the field as a Care Manager and working directly with seniors and their families, I remained open to additional opportunities to further my career. There is so much opportunity for growth professionally at PCA, if you take advantage of what is offered by the agency. The work is rewarding because of the population that we serve. I love the fact that PCA's staff is so diversified; everyone has a different educational background which makes for a versatile staff. No matter what your career background or educational background is, there is a place for you here at PCA, if you have the passion for serving the aging population.
After just four months as a Care Manager II, I was promoted again to the position of Care Manager Supervisor. Five years later, another opportunity presented itself. The transition was a much harder choice because it was in a different department, but I felt that my work at PCA and the support I received along my career had prepared me for another challenge. I was promoted to my current position of Assistant Director for PCA's Long Term Care Assessment Department in January 2016. In this position, I oversee 46 direct service, technical, and support personnel to help them meet the need of consumers applying for institutional and community-based long-term care services. I work to assure that PCA's direct service staff is in full compliance with state standards and regulations applicable to the Long Term Care Assessment department, including the Commonwealth of Pennsylvania's Long Term Services and Supports programs and Medical Assistance regulations. I'm not sure what my future holds, but I see it here at PCA. As opportunities present themselves, I will continue to challenge myself with new ventures in different roles here at the agency.