Mark Myers, Director of Housing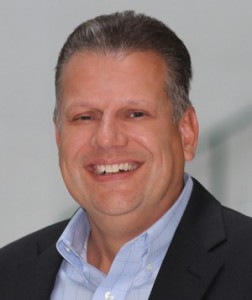 I began my career at PCA as a care manager, spending time in two different Long Term Care programs. Delivering long term care services to the homebound elderly and offering respite services to caregivers who work to support their dependent family members was certainly rewarding. However, as new opportunities were presented, I was able to move into other positions.
Working in Business Administration, I oversaw contract management and delivery of various long term care services including adult day care, mental health counseling, and respite facilities; and non-traditional services, like financial management and telephone support groups. I received exposure to provider monitoring, fiscal oversight of long term care budgets and cost centers, and request for proposal development and facilitation.
I was able to utilize, expand, and further adapt these skills in the Program Management department as a program management specialist where I oversaw the management of the federally-funded Title V Senior Community Service Employment Program, as well as other employment programs that help meet the needs of the 55+ working population. Besides employment, I managed the intergenerational, mental health, and Retired Senior Volunteer Program contracts.
From there, I was promoted to Transportation/Facility Manager, which included management of the SEPTA CCT Connect contract providing door-to-door Shared Ride paratransit service to Philadelphia residents. I also managed other transportation-related specialty contracts and services, including PCA's fleet of vehicles, courier service, and various facility management functions. In that position I was also exposed to facility management related issues for PCA's Senior Center properties. Working in Program Management offered me the opportunity to chair and serve on several committees, while advocating for the needs of older Philadelphians.
In 2013 I was promoted to Assistant Director of Program Management. In that role I was responsible for overseeing the management of community based service delivery contracts administered by PCA including senior centers, transportation, legal, employment and other special projects.
More recently I was named the Director of Housing. PCA's Housing Department which started in 1980 was one of the first of its kind, and is still one of only a handful in the nation that is dedicated to helping to make senior citizens' homes safe and secure, so they can age in place. We work to improve the safety, accessibility and affordability of housing for older Philadelphians and people with disabilities.
I look forward to continued success at PCA as we move forward together to help all seniors achieve their maximum level of health, independence and productivity.