Dorian Harris, Housing Services Manager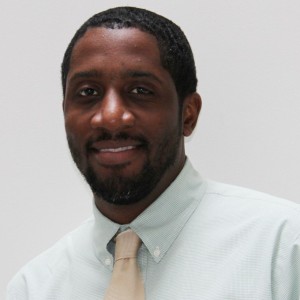 As a Housing Services Manager for PCA, I evaluate seniors for eligibility in the Senior Housing Assistance & Repair Program (SHARP) that provides home repairs and modifications. My work is very rewarding, and I get to interact with the public and fulfill their needs. To the seniors we serve, a railing brings comfort, security and stability. It is a lifesaver to them. They can leave out of their homes without the fear of falling. Our work is priceless to a senior's peace of mind. It's a great feeling knowing that I can directly improve seniors' quality of life.
PCA works to keep seniors in their homes for as long as possible. When I visit homes, I see pride of ownership and attention to detail. The unique touches that seniors put into their homes show they want to stay there.
We have a great staff, and they do high-quality work, which helps maintain PCA's good reputation and high prestige within the community. Most of our referrals come from word of mouth. People know about PCA, and they trust us.
I'm proud to work here. It is the cream of the crop in social work agencies in Philadelphia. No matter your specialty, PCA has great career opportunities for you. From nurses to field workers to office staff, there's something for everybody here. It allows people of all fields and backgrounds to come together for the benefit of our consumers.