Alicia Colombo, Editor & Publications Manager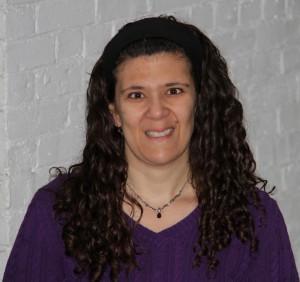 I started my career 18 years ago at PCA, just one month after graduating from college with a bachelor of arts degree in communications. In my first position with the agency, I performed entry-level clerical work to support special events that PCA hosted for older adults. Over the years, PCA has afforded me opportunities to advance. I have held positions within the agency's Communications Department where I was responsible for coordinating publications and working with outside printers, writing for PCA's Milestones newspaper, and developing content for the agency's social media accounts and digital media. Recently, I was promoted yet again to the position of Editor & Publications Manager, where I will have primary responsibility for the content and production of the agency's numerous print publications.
Through my work, I support seniors and caregivers by providing them with immediate access to vital information and services that will improve the quality of their lives. Even though I do not provide direct care to seniors, it is gratifying to be able to support their ability to remain independent through linkage to resources and information.  Through the website and electronic publications, PCA also provides valuable resources for aging services professionals, including current news about research, legislation, grants and training.
PCA cares both for the seniors we serve, and for its own workforce. Longevity is the norm at this agency, with many employees having satisfying and fulfilling careers that have lasted 25 years or more. Employees have the ability to grow both personally and professionally through the agency's internal initiatives for career advancement and personal development. Through the Working on Wellness program for employees, which includes Weight Watchers at Work, a variety of onsite fitness activities, nutrition classes and comprehensive insurance benefits, I was able to lose more than 110 pounds and keep it off for more than 15 years. If not for the continued opportunities afforded to me through my work at PCA, I would not have been able to achieve and maintain a healthy lifestyle, while also advancing in my career.
I am proud to use my writing, research and communications skills to support PCA's initiatives and mission. My 96-year-old maternal grandmother has lived alone in the same South Philadelphia row home for more than 40 years, in part through reliance on a strong support network that PCA has helped to build for older adults in Philadelphia.