Services are aimed at helping both active seniors and those who are more vulnerable.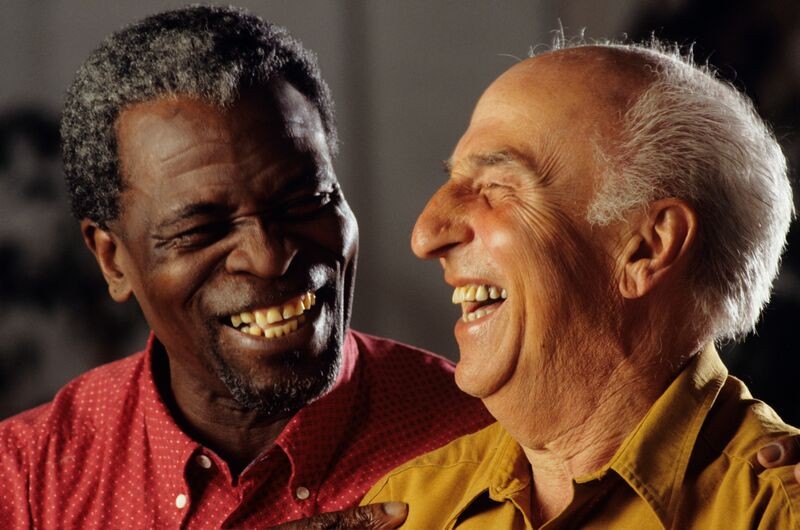 For active seniors, this means providing opportunities to learn, engage and meet new people. For those who are homebound, it means providing the services and supports needed to enable them to remain in the community and live independently as long as possible. Click on the service names below for more details.
Opportunities for Active Seniors
Senior Community Centers
PCA funds 22 multi-purpose senior community centers, PCA manages two of the senior centers; 20 centers are managed by other agencies. PCA also funds 9 satellite meal programs. Conveniently located in neighborhoods throughout Philadelphia, these centers offer a wide range of programs, including exercise, health information and screenings, social activities, classes and trips.
Lunch
A nutritious lunch is served, Monday through Friday, at each of these centers. There is no charge for lunch for anyone age 60 or older or for his or her spouse. A donation is requested. Those under age 60 are charged a nominal fee. Last year, more than 500,000 meals were served at centers.
Become a Senior Companion
Income-eligible individuals age 55 and older may participate in this volunteer program that provides a small stipend to Senior Companions who visit with homebound seniors or persons with disability who need assistance to remain in their homes. PCA administers the program with funding from the Corporation for National and Community Service.
Services and Support in the Home
Assessment for in-home care
Many services are available to help older Philadelphians remain either in their own homes, or in a home-like setting in the community. The first step towards receiving these services is an assessment of the person's physical capabilities and need for care and assistance, and financial resources. In general, eligible individuals are age 60 or older and have an ongoing need for assistance with multiple activities of daily living, such as eating, bathing, toileting and dressing.
Based on the assessment of clinical and financial criteria, services and programs will be discussed and recommended. Services may be available at no cost; on a sliding scale; or on a private pay basis. Click here for a list of services that may be available. To request an assessment, call the PCA Helpline at 215-765-9040; or click here to complete an online form.
Service Coordination
PCA provides service coordination for individuals who, after assessment, are determined to be eligible for services through either the Aging Waiver Program funded by the Pennsylvania Department of Human Services, or the OPTIONS program funded by the Pennsylvania Department of Aging. The service coordinator works with the individual and his or her family to develop an individualized service plan, and makes arrangements for services such as personal care and adult daily living services. To request an assessment, call the PCA Helpline at 215-765-9040; or click here to complete an online form.
Home-Delivered Meals
Almost 1.4 million balanced, nutritious meals are provided to more than 6,600 homebound older Philadelphians each year from PCA's state-of-the-art Meal Distribution Center. Depending on the individual's needs, deliveries may be in the form of a daily hot meal and sandwich pack for the weekend, or a set of frozen meals for the week. To request an assessment, call the PCA Helpline at 215-765-9040; or click here to complete an online form.
Caregiver Support Program
This program helps people who are caring for a physically and/or mentally impaired person. PCA works with the caregiver to design a care plan and provides information on insurance, entitlements, support groups and caregiving techniques.
Home adaptations, respite care and assistance with the purchase of caregiver supplies and adaptive devices not covered under Medicare or Medicaid may also be provided.
Home Repairs and Modifications
Installing grab bars, intercom systems, tub seats, stair glides and lift chairs can make a home safer and more accessible for an older person. PCA's housing department assesses seniors' homes and either performs or arranges for work to be done. Steps, railings, faucets, locks, smoke alarms are among the other work that may be done.
Individuals who meet financial and other eligibility requirements may receive these services at no cost. Services are also available on a cost-sharing or fully paid basis. There is a waiting list for some services.
Domiciliary Care
Through this program, PCA matches individuals age 18 or older who are unable to live alone with people who are willing to provide a warm and encouraging family environment. Providers help the resident with daily needs, including meals, laundry, personal hygiene and medication administration. PCA care managers monitor the homes and provide professional guidance.
Nursing Home Transition
Through this program, nursing home residents aged 60 and older are assisted in returning to community living. Program staff may help with finding housing; arrange for modifications to make a home accessible; help with accessing needed medical, adult day or home-based services; and provide training for independent living.
Click on the links below for information about the following services which are funded through PCA and provided on a contractual basis by outside organizations:
APPRISE: health insurance and benefit counseling