As we grow older, it becomes essential to get our financial and legal affairs in order.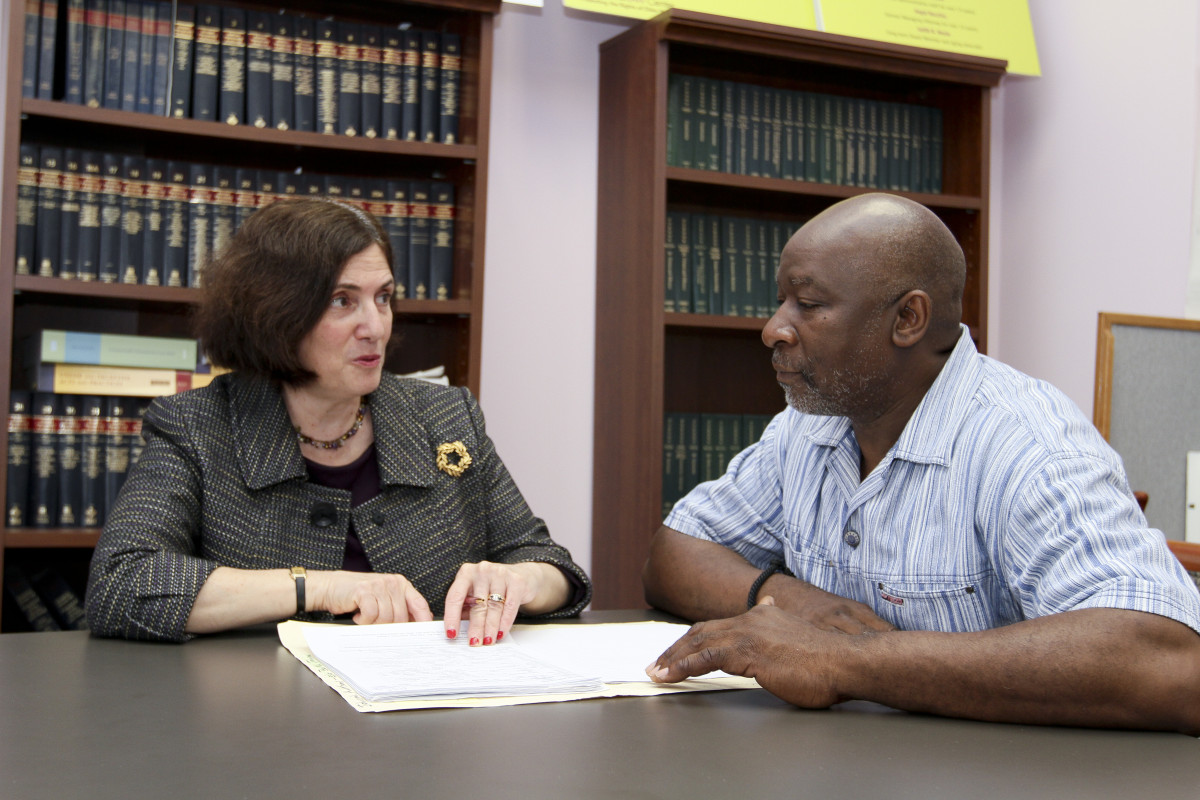 Regardless of your financial situation, it is important to protect yourself and your family members by having a will; designating someone as having "power of attorney," to act on your behalf in legal and/or financial matters if you are unable; and making your wishes clear regarding end-of-life care.
Finding and affording a lawyer can be challenging; below are services to help.
Resources to help you find a lawyer
The Philadelphia Bar Association has a free lawyer referral service, and your initial consultation with the lawyer to whom you are referred costs $35 for half an hour. You can get a referral either by phone at 215-238-6333, Monday through Friday from 9 a.m. until 5 p.m.; or on the website www.philadelphiabarlawyers.com. Either way, you explain what kind of legal assistance you're looking for, and you will receive a referral to someone who specializes in that area of the law.
Legal assistance for Philadelphia seniors
PCA subcontracts with three agencies to provide free legal services to assist Philadelphia residents 60 and older with a comprehensive range of legal issues including wills, benefits, taxes, small claims court, landlord-tenant disputes, mortgage problems, consumer protection issues and abuse problems. Each handles specific sorts of issues, as described below:
1410 W. Erie Avenue
Philadelphia, PA 19140
215-227-2400
Consumer Protection Services: Issues with nursing homes and personal care homes
Benefits and Entitlements: Concerns with any benefit program, such as Social Security, Medicare, Medicaid, Pension, and veteran's benefits.
Probate, Estates and Fiduciaries: Long-term care planning
2 Penn Center, 1500 JFK Blvd., Suite 1501
Philadelphia, PA 19102
215-988-1242
Consumer Protection Services: Problems arising with private health insurance, property damage, utilities, repair contracts; credit collection and denial; fraud; sales contracts and warranties.
Probate, estates and fiduciaries: Powers of attorney, long term care planning, wills and living wills.
Real Estate/Housing: Landlord/tenant issues, deeds, liens, mortgage problems and foreclosures, housing code violations, predatory lending.
Domestic matters: Abuse, support, child custody and visitation.
The PA SeniorLAW Helpline at 1-877-727-7529 (hours are Monday, Wednesday and Friday 10 a.m. through 2 p.m.). This is a free and confidential telephone legal service operated by SeniorLAW Center that provides legal advice, counseling, information, and referrals for any Pennsylvania senior age 60 and older, regardless of income.
Temple University Beasley School of Law
1719 N. Broad Street
Philadelphia, PA 19122
215-204-6887
Benefits and Entitlements: Issues with any benefit program, such as Social Security, Medicare, Medicaid, Pension, and veteran's benefits.
Probate, estates and fiduciaries: Powers of attorney, long-term care planning, wills and living wills