If cooking, shopping, or being able to afford to buy food is challenging, help is available.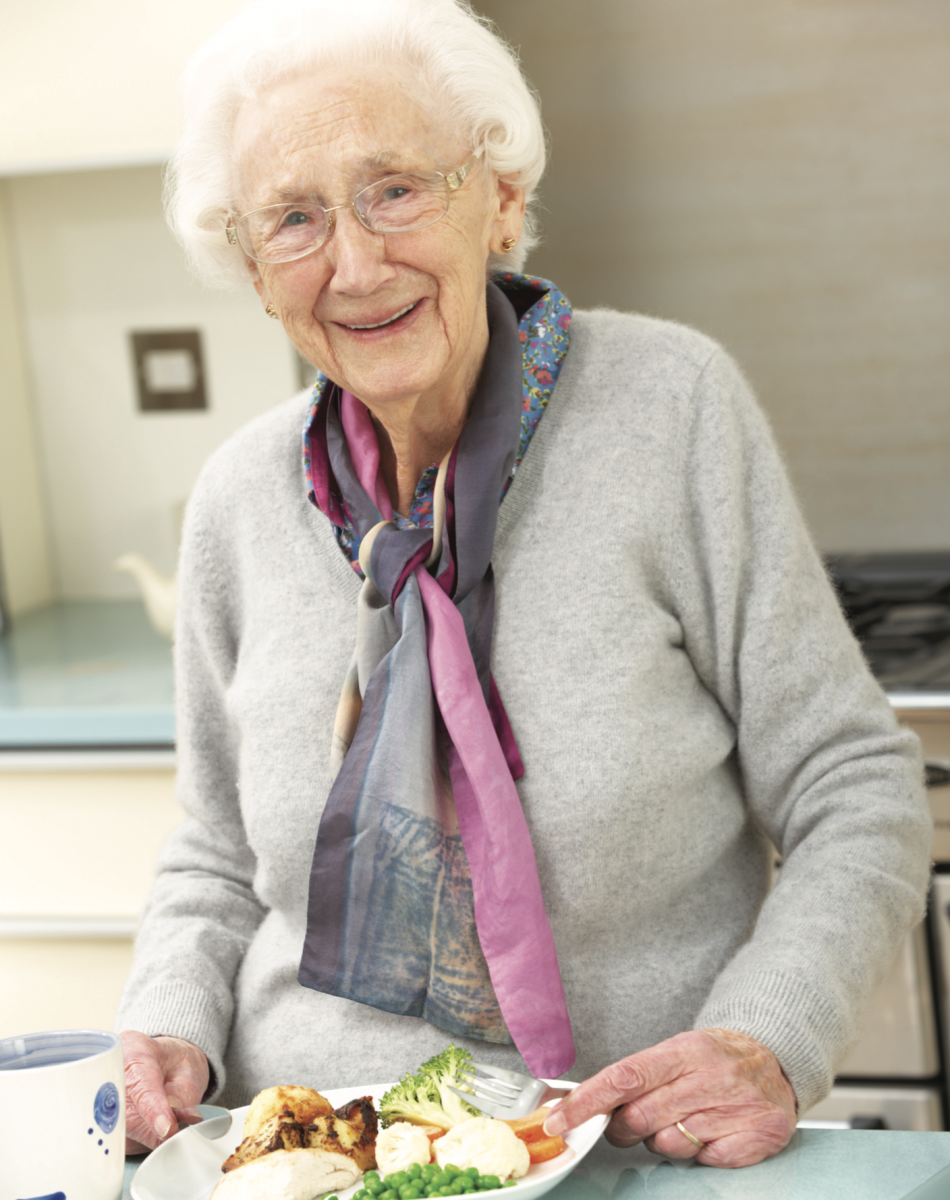 UPDATE: While some PCA funded senior centers in Philadelphia are closed due to the COVID-19 pandemic, PCA is providing some centers with grab and go lunch options during weekdays. For a list of centers offering grab and go lunches, click here.
Please call first and request to be added to the list for meals or discuss other meal arrangements for those 60 and over. NOTE: This list is subject to change. PCA urges senior center members to call ahead to make sure their center is open. Seniors who are not currently a member of a participating center MUST call ahead to ensure meals are available.

In addition, the City has worked with Share Food Program and Philabundance to offer free food sites throughout Philadelphia, where residents can pick up free food for their households. For a list of those sites, click here.
Home-delivered meals
Home-delivered meals provided by PCA meet one-third of the Recommended Dietary Allowance for older adults, meet the Dietary Guidelines for Americans, and are moderately low in fat and sodium. PCA provides this service to frail older individuals and people with disabilities who struggle to afford balanced meals, are unable to cook or shop for food, and have no one to help prepare meals. Services include:
Meals delivered to your home:
Frozen meals are delivered on a weekly basis, with each delivery consisting of up to seven meals.
Hot meals are delivered daily, Monday through Friday, with sandwich packs for weekends, for those unable to heat frozen meals.
All meals are appropriate for diabetics.
Each meal includes complements such as milk, fruit, bread and dessert.
Kosher meals are available.
Shelf-stable emergency meals are provided in the event an emergency prevents PCA's Meal Distribution Center from making deliveries.
A personal connection:
Trained drivers provide homebound individuals with regular, caring contact.
Drivers are alert to participants' needs and changes in status and report them to the person's service coordinator.
Knowledge experience and value:
PCA provided almost 1.4 million meals to more than 6,600 homebound individuals in Philadelphia last year through its state-of-the-art Meal Distribution Center. We know the community, and we know our participants. Our high value service is carried out by:
An experienced, registered dietitian who ensures all meals are nutritionally appropriate
A fleet of specialized vehicles designed to store meals at regulated temperatures
Highly trained drivers, packers and office staff who deliver, pack and schedule meals
Caring, culturally sensitive staff who create an excellent customer experience
Employees with in-depth knowledge of the local community
For more details, or to request an assessment to determine eligibility, call the PCA Helpline at 215-765-9040.
Supplemental Nutrition Assistance Program (SNAP)
Formerly known as food stamps, this government-funded program helps low-income people buy food. For information about eligibility and to apply, call:
The Philadelphia County Assistance Office
215-560-2900
Meals at senior centers
Any Philadelphia resident 60 or over can go to a senior community center funded by Philadelphia Corporation for Aging to have a lunchtime meal. Meals are designed to meet the recommendations from the Dietary Guidelines for Americans and meet one-third of the Recommended Dietary Allowance of older adults, and can be included in a meal plan for seniors who have diabetes or heart disease. Senior centers celebrate holidays, birthdays and other occasions with specialty meals throughout the year. Kosher meals are available at specific centers. Donations are requested but not required.