What would taste great on your plate?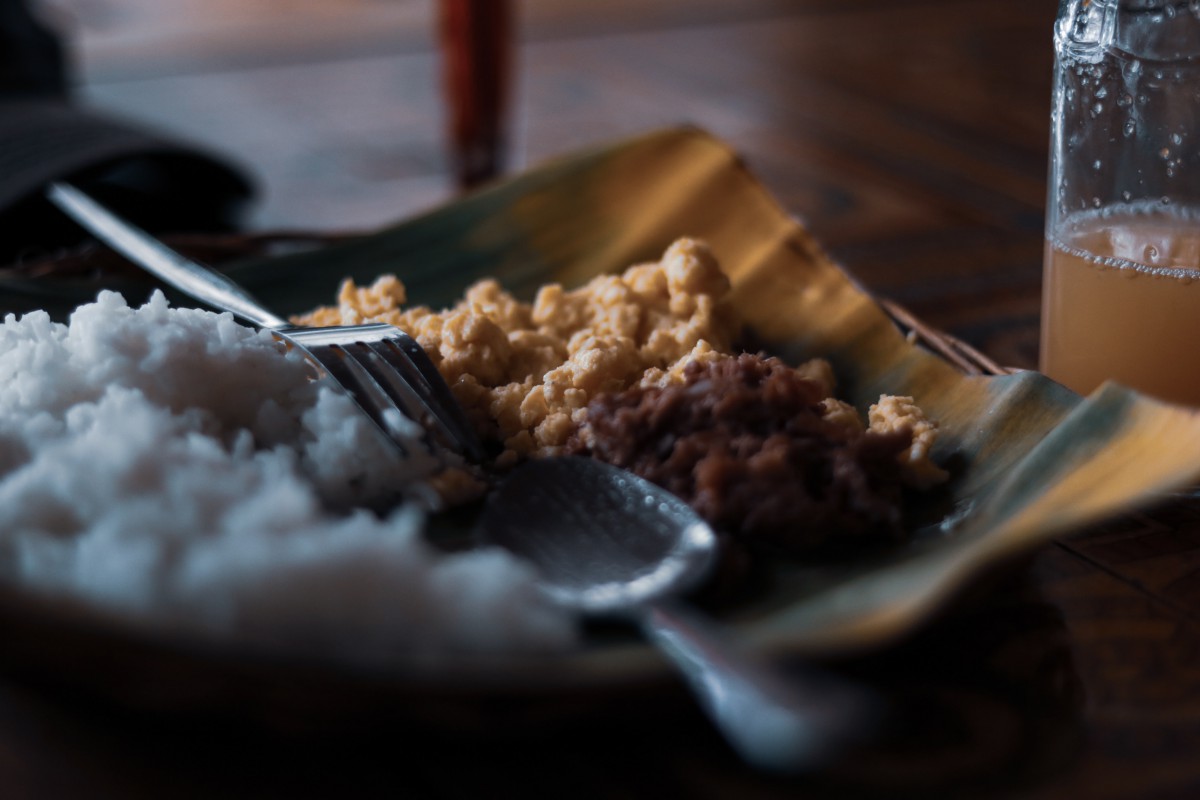 Here's the thing about food.
It's a necessity, yes. But what's necessary usually arrives as a suggestion.
We all know we need to eat – and drink – to live. But how much or how little is "recommended?" There are articles, seminars, experts and presentations out there that preach moderation or organic versus processed. Millions of dollars are spent on food studies in America each year to the same affect.
The United States is still one of the least fit nations in the entire world.
"Problem No. 1 is that there are simply too many choices for people in first world countries like ours," said Ryan Stolzfus, former sous chef at the General Wayne Inn in Narberth. "They tell you to eat fresh, so you go to a market, hit the produce aisle and you have over 100 options of fresh things to choose from. People don't know if they're picking the right ones or the wrong ones. If it looks green enough or red enough, or is bunched with other like-minded fruits and vegetables, they'll just grab it. But you don't know what the choice will ultimately do to your body; and that is the rub."
To Stolzfus' point, there's more to just going into the store picking a bunch of fruits and veggies and hoping for the best.
For example, did you know that onions can cause digestive problems? Or that Brussels sprouts can leave you feeling bloated? How about that watermelon, cherries, pineapples and even bananas have some of the highest sugar contents in all of fruits?
What you pick is important, especially as we age. It's easy for one-off snacks, but what about prepared meals?
To help kick-start some ideas, Milestones consulted registered dietitians from ShopRite who identified three things to look out for when you are shopping and even a few items that you can spice up to really get the most out of what you're putting in your body.
A plant-based diet is obvious, but what should you be looking for? Have you ever heard of adaptogens? These are plant-based products that take the term "plant-based" to the next level. They live in mushrooms and various different herbs, like rosemary and thyme. They've been found to boost the immune system functionality and regulate stress-inducing hormones.
Another great choice is fermented foods. Healthy bacteria living in your gut can affect your overall health and these foods contain natural probiotics, which help to support a healthy environment for that gut bacteria. If you've ever tried kimchi or put sauerkraut on your hot dog, you're doing yourself a favor.
"I always say the foods you've never heard of are the ones you should try," says Stolzfus. "You've had an orange or an apple before, but how often do you dress foods up with lemons or limes? Citrus foods are amazing for so many things beyond just vitamin C. Folic acid and pectin are nutrients that work behind the scenes. There's a reason many drinks come with a lemon or lime as a garnish, and it's not just to look pretty."
Finally, opt to use veggies for foods you'd normally use a grain for. Instead of rice, try cauliflower rice, which packs more fiber and vitamins. If the thought of where to even get started with cauliflower rice eludes you, here are some tips. The chefs at TheForkedSpoon.com helped out with this great recipe for Cauliflower Fried Rice.
Cauliflower Fried Rice

Wash and thoroughly dry cauliflower: Chop a large cauliflower into small florets. Transfer to a large food processor, filling only 1/2-2/3 of the way full. (You may need to process in two batches.) Pulse in one-second bursts until cauliflower is approximately the size of rice or couscous.
Cook the eggs: Heat a large skillet over medium-high heat. Add 1 tbsp. olive oil and pour in 3 beaten eggs. Cook the eggs, using a spatula to scramble them as they cook. Once cooked, remove from the skillet to a clean plate and set aside. (You can skip eggs altogether, or go with your favorite substitute.)
Sauté the vegetables: Return skillet to medium heat. Add 1 tbsp. olive oil, then 3 diced carrots, 1 diced red bell pepper and 1 cup peas. Cook the vegetables, stirring often, for 4-5 minutes.
Mix in the aromatics: Add 1 tbsp. butter, 5 cloves minced garlic, 1 tbsp. grated ginger and white parts of 5 green onions. Cook for 1-2 minutes, stirring continuously.
Add the cauliflower rice: Stir in the cauliflower rice and mix well to combine with the vegetables. Cook for 1-2 minutes, stirring often, before adding 4 tbsp. soy sauce and 2 tsp. sesame oil. Increase heat to high and cook the cauliflower fried rice until most of the liquid from the vegetables has evaporated, stirring as needed.
Return the eggs: Return the eggs to the skillet and mix well to combine. Drizzle with sesame oil, mixing well.
Season to taste: Season with additional soy sauce or salt and pepper, to taste.
Serve: Serve garnished with the green parts of the green onions, sesame seeds, lime wedges and hot sauce, if desired.
***
Kerith Gabriel is the communications manager at Philadelphia Corporation for Aging.