WATCH: PCA President & CEO Najja Orr testifies in front of U.S. Senate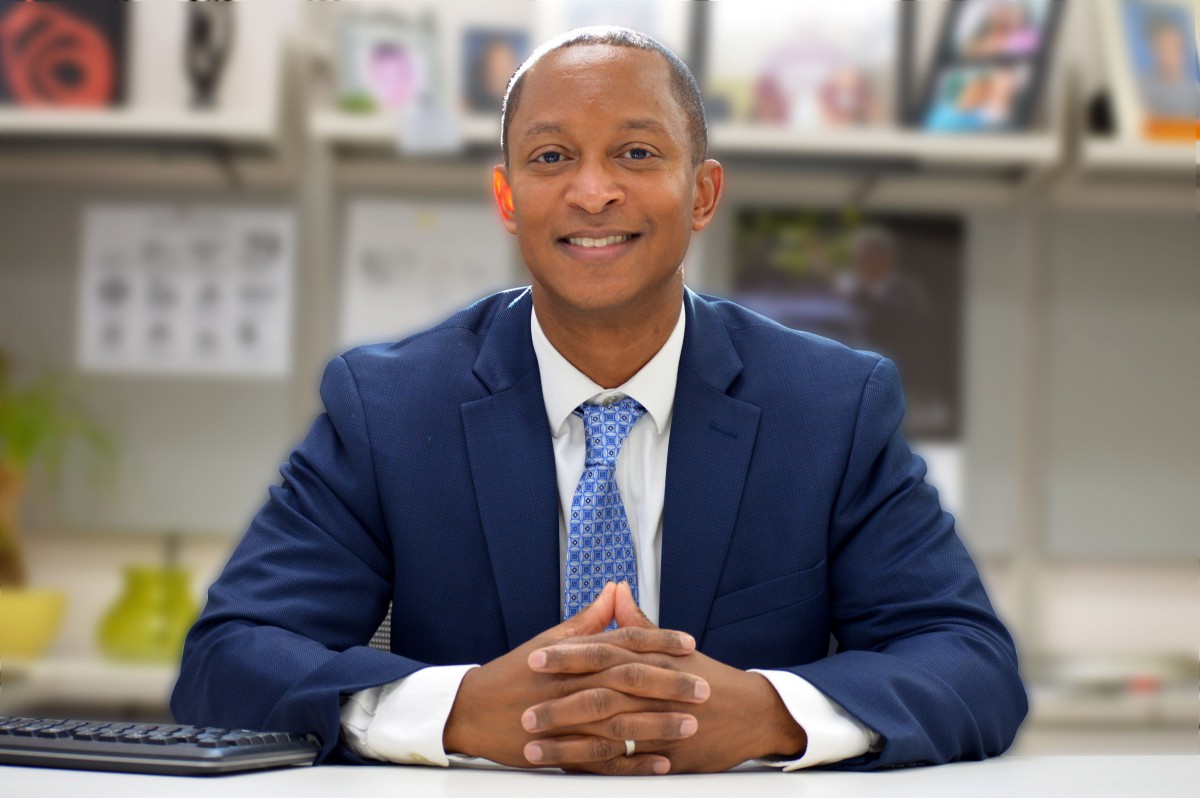 On Thursday, June 11, PCA President & CEO Najja Orr testified on social isolation and loneliness among older adults during the COVID-19 pandemic in front of the United States Senate Special Committee on Aging. You can view a recorded version of the hearing by clicking below. You will be taken to the website of the U.S. Senate's Special Committee on Aging.

The hearing begins at the 21:20 mark in the video. Najja's testimony begins at the 1:06:17 mark. You can move forward by using the slider at the bottom of the video feed.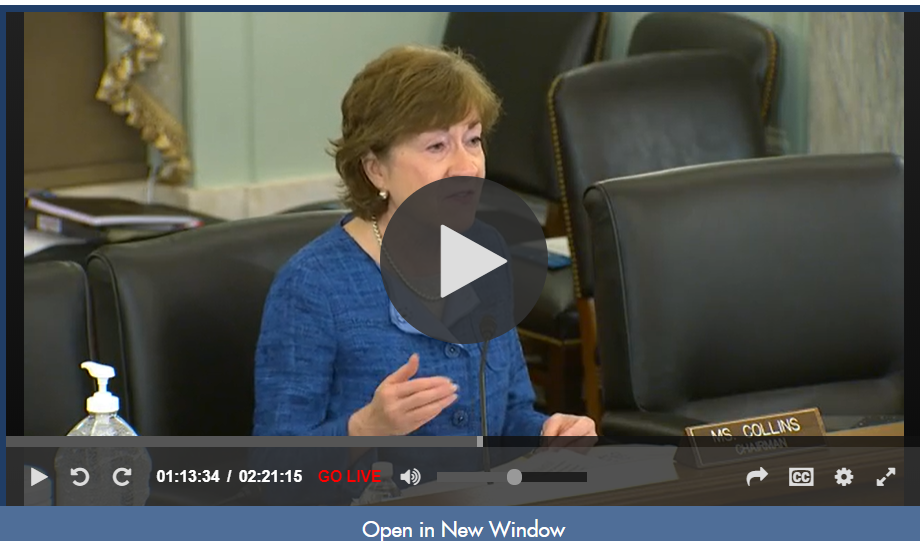 We have also transcribed the written testimony that Najja provided to the Committee below:
Good morning. My name is Najja Orr and I am the President and CEO of the Philadelphia Corporation for Aging, also known as PCA.  I would first like to thank Senator Collins, Senator Casey and the remaining members of the Special Committee on Aging for convening this hearing regarding some of the impacts of COVID-19 on older adults.  I'd also like to extend my gratitude for the reauthorization of the Older Americans Act (OAA), and several bills that increase supports during COVID-19.
Philadelphia has the second highest proportion of impoverished older adults and is the poorest overall of the 10 largest cities in the United States.  As the Area Agency on Aging (AAA) for Philadelphia County, PCA has been coordinating a broad range of services for more than 140,000 older Philadelphians annually for nearly 50 years.
Social Isolation
Before the pandemic, 36 percent of Philadelphia's older adults were living alone and at risk of social isolation.  According to the National Institute on Aging, isolation increases risk of decline in cognitive impairments, depression, comorbidities, nutrition, and physical activity.  Approximately 40 percent of Pennsylvania's linguistically isolated households are in Philadelphia, and I appreciate that Senator Casey has been championing increased funding to Area Agencies on Aging to support seniors with limited English proficiency.  Additionally, neighborhood accessibility and safety concerns can further isolate older adults.
As focal points in the community, senior centers play an integral part in engaging active older adults. Approximately 20,000 of Philadelphia's older adults attend centers to connect socially and recreationally, engage in programs that support physical and mental wellbeing, and receive a nutritionally balanced meal.  As a result of the pandemic, senior centers have had to make significant adjustments to services; staff have made over 9,000 wellness calls to ensure safety, provided information and resources, encouraged response to the census, and completed nutrition screenings. Many centers have also transitioned health and wellness programs to online platforms and social media outreach.  Unfortunately, due to the high rates of poverty in Philadelphia, many older adults do not have access to the technology required to participate in online programming.
It is important to note the impact of isolation on elder abuse as well.  PCA operates the Older Adult Protective Services Unit for Philadelphia, and unfortunately we have nearly doubled the number of investigations since 2013.  As pandemic related restrictions ease, we are concerned about an increase in allegations of abuse, neglect, financial exploitation and abandonment.
Nutrition
Many older Philadelphians live on fixed incomes and struggle to pay for food.  For seniors with inadequate support and limited mobility, cooking and shopping for groceries is challenging or impossible.  According to the 2018 Public Health Management Corporation's Household Health Survey, of the approximate 301,000 older adults in Philadelphia (age 60+), more than:
 126,000 live alone,
56,000 are unable to shop for themselves,
32,000 need assistance preparing a meal, and
36,000 report skipping a meal due to lack of money.
In the United States, 24 percent of adults ages 65 and older are socially isolated while 43 percent of adults ages 60 and over report feeling lonely. Senior nutrition programs, like home-delivered and congregate meal programs, provide isolated seniors with a regular form of social engagement through safety checks, and a friendly neighbor to engage with.
Along with opportunities for socialization and education, over 540,000 congregate meals were served in Philadelphia senior centers last year.  During the pandemic, the senior center network has risen to the challenge by providing grab-and-go meals, and partnering with community organizations, including police and fire stations, to make deliveries to older adults who are unable to pick them up.  Since March 18th, PCA has provided over 110,000 meals through the senior centers. As restrictions are lifted and people are returning to work, we anticipate a decrease in available volunteers, and a possible increase in need due to less availability from family members.
Meal and Grocery Delivery
PCA has also strengthened our traditional home delivered meal program.  Through the agency's Meal Distribution Center, nearly 1.9 million meals were delivered to homebound older adults last year.
PCA has worked closely with a variety of organizations also addressing the nutritional needs of older adults during the pandemic, but the need in Philadelphia is great.  I was grateful to learn on Friday, Pennsylvania SNAP recipients now have the flexibility to utilize online purchasing for grocery delivery or curbside pick-up.  In Philadelphia, Amazon, Walmart, and three large grocery store chains are participating in this pilot phase, and we hope to see more stores participate to increase available resources. This benefit adds another option to isolated Philadelphians in great need.
We are fortunate for a strong community and the organizations dedicated to serving the most vulnerable among us.  PCA is proud to be counted among those organizations and are grateful for the support of Senator Casey as a champion for older Pennsylvanians and the continued support from Senate Special Committee on Aging.
A few recommendations to enhance services to older adults during the pandemic include:
The pandemic has expedited the trend of moving programs and services online, and the coming generations of older adults will have familiarity and expectations of digital platforms.  However, current older adults, particularly in low income communities, do not have access to the technology needed to stay connected.  Increased funding and education is needed to bridge the digital divide in communities.
COVID-19 taught us the importance of agility to meet evolving needs of older adults.  Providing States and AAAs the ability to be more flexible with OAA funding; for example, reimbursement for meals of consumer choice including ethnic meals, rather than strict adherence to one-third registered daily allowance.  This will create the opportunity for innovation and the capacity to meet the needs specific to their communities.
Incorporating additional funding for AAAs in the next relief package will allow for the provision of essential OAA services to be adapted to telephonic or online options.  This will keep older adults socially connected, safe, and as independent as possible while unexpectedly homebound.