Volunteer opportunities for seniors abound at Philadelphia organizations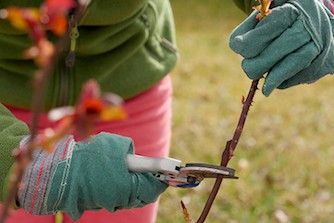 Philadelphia has a host of organizations seeking volunteers. Here are three possibilities for you to consider.
Academy of Natural Sciences of Drexel University
The academy has many volunteering pos- sibilities. "In some positions you greet guests while in others you work behind the scenes," says Maria Morales, the academy's manager of volunteer services. She urges seniors looking to volunteer to consider all the choices with- in an organization. Veteran volunteer Chris Johnson suggests seniors get a head start on volunteering by sampling different venues before they retire. Johnson volunteered with Habitat for Humanity and other sites before deciding on the Academy of Natural Sciences of Drexel University, where he tends to the butterfly exhibit two days a week. "It makes for a smoother transition into the new stage of life," he said.
To learn more about more about volunteering at the academy and to apply, call 215- 299-1029, email volunteers@ansp.org or go to ansp.org/get-involved/volunteer.
The Free Library of Philadelphia
The library also has a range of volunteer work, from wiping down surfaces after children's programs to help avoid spreading germs to giving tours of the Parkway Central Library at 1901 Vine Street, according to Paul Walchak, acting director of the volunteer services program. "You could also do basic maintenance, use your computer skills, assist with cataloguing or help in the community gardens," Walchak says. "We match your skills to the position." Programs that involve direct contact with children require clearances, he notes. To see the many areas that welcome volunteers and fill out an application, go to or call 215-686-5340, email walchakp@freelibrary.org or go to libwww.freelibrary.org/programs/volunteer.
Friends of the Wissahickon
If you're a gardener or like the outdoors, think about giving time to Friends of the Wissahickon. "Many of our volunteers work on habitat restoration [in Wissahickon Valley Park], which could include removing invasive plants or planting native trees and shrubs," says Shawn Green, director of volunteer services for Friends of the Wissahickon, a nonprofit that partners with Philadelphia Parks & Recreation to restore historical park structures, maintain hiking trails and monitor water quality. "We post our volunteer projects on our website a month in advance," he says. For more information, email green@fow.org, call 215-247-0417, or go to fow.org/volunteering.
More options
Looking for more volunteer options? AARP's Philadelphia chapter offers several op- portunities, which are searchable by ZIP code and keyword, at createthegood.org. The United Way of Greater Philadelphia and Southern New Jersey also offers volunteer opportunities throughout the region on its website at volunteer.unitedforimpact.org/need.