Violent crime in Philadelphia: What is being done to prevent it?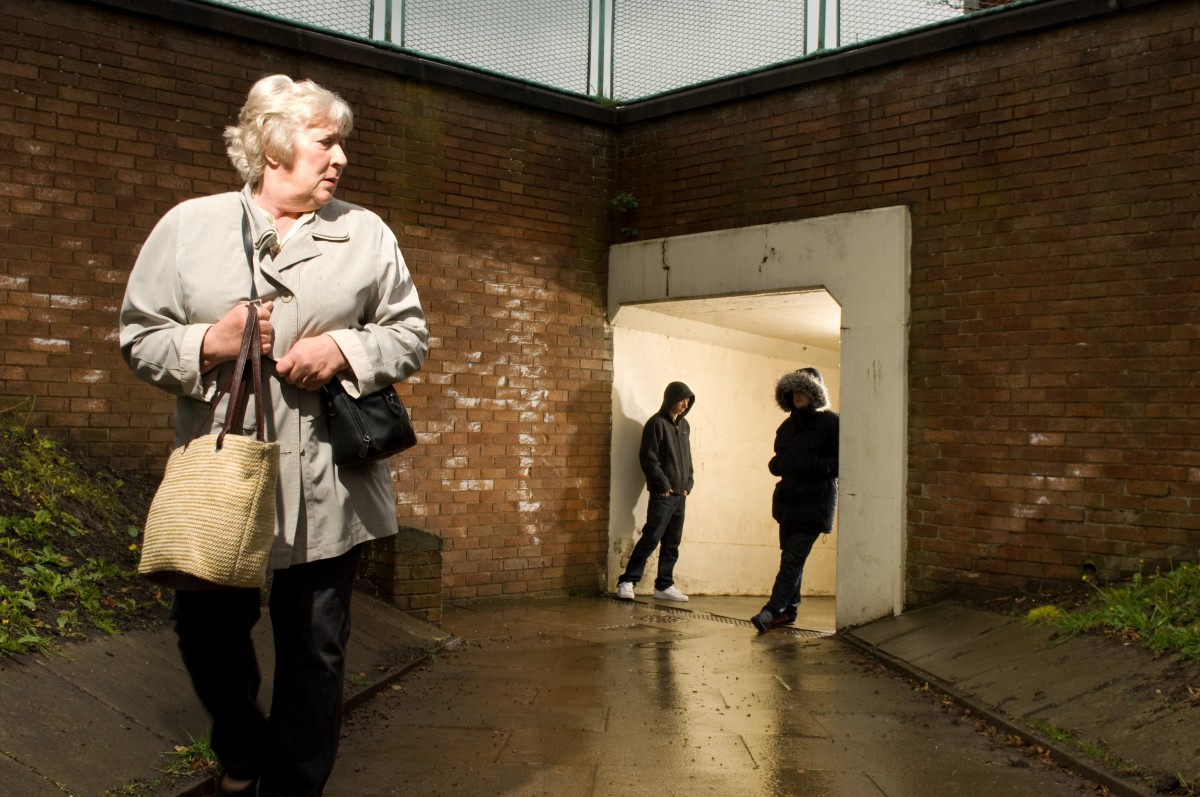 By Beth Goldner
The statistics for violent crime in Philadelphia are staggering. In 2019, there were 374 homicides, 974 rapes, 5,626 robberies and 8,151 aggravated assaults in the city. As of March 24, there were already 87 homicides. The Philadelphia Police Department (PPD) has a strong, comprehensive program to fight and prevent crime. Older adults should be aware of what is being done – and what they can do – to ensure their safety.
Keep yourself safe
A critical step to avoid violent crimes, such as assault or muggings, is to remain alert in public. "Always have situational awareness," says police officer Tracy Lewis, PPD Victim Services Unit. Take note of the details of your surroundings and the people who are near you. If you are in a situation, whether outdoors or in a building, and anything feels funny or "off," don't ignore your intuition. Go to a safe and well-populated area immediately. Although this simple advice for preventing physical crime seems obvious, we take for granted that violent crime can occur anywhere and at any time.
The National Crime Prevention Council also makes recommendations that seem obvious and simple, but need to be made a habit to effectively protect yourself from crime. For example, don't carry a lot of cash. Instead, take only what you would need for the day. Park in well-lit areas and always lock your doors. Also, never be afraid to shout or yell aloud if you think somebody is following you. As Lewis says, "Who cares if people think you're rude?" When your safety is in question, it doesn't matter what others may think.
Older adults, especially those who live alone, should always let a friend or family member know their whereabouts. "Tell people where you are going," Lewis says, even if you are only going out for the afternoon for an appointment or shopping or to meet a friend for lunch. Lewis suggests leaving a voicemail or sending a text to a friend or loved one about where you are going. She stressed that this is not about a person losing independence or autonomy. Time is of the essence if an older adult has wound up in a vulnerable situation and needs help.
Violent crime prevention, response
One of the most important initiatives by the City of Philadelphia to combat violent crime, particularly gun violence, is a multi-tiered set of strategies known as Philadelphia Police Department Violent Crime Response, or #PPDVCR. The following are some of the most important components of #PPDVCR:
Foot patrol officers literally have their feet on the ground in the city. They patrol with the dual strategy to deter crime and engage with the community in a positive way.
Bicycle patrol officers join the hordes of Philadelphia bicyclists to provide neighborhood-based community policing
and help develop tactical strategies to prevent and respond to violent crime.
The "Hot-Spot" Patrol focuses on fighting violent in four districts: 22nd, 24th, 25th and 39th Districts. According to the PPD website, "The strategy promotes community engagement,
information gathering and analysis, a shooting response protocol, tactical deployment, warrant service, partnerships with federal agencies, social media
monitoring, and identification of nuisance establishments."
Community engagement is facilitated within each city patrol district by specially dedicated police offers who offer support, crime prevention strategies and assistance to crime victims.
In addition, it's vital that you stay informed. Do you know which district you live in? If not, you can find out and learn about everything from recent crimes to missing persons at PhillyPolice.com/districts. More information is available from PPD's Victims Services Unit at 215-685-1158, PhillyPolice.com and Twitter.com/PPDVictmSrvcs. Lewis encourages seniors to attend their district's monthly meetings to find out what's happening in their neighborhood and also to report any issues they encounter.
***
Beth Goldner is a writer, editor and creative writing instructor.