Use these tips to secure your mental health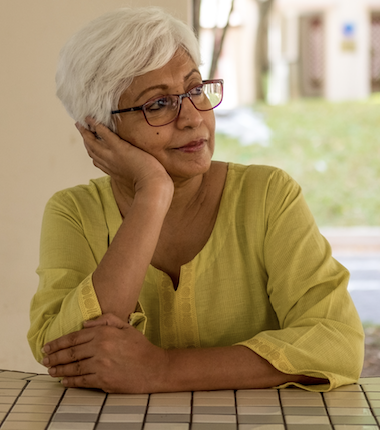 If you are 60 or older, know that according to the World Health Organization, you are among a group of aging adults that will double in proportion over the next 30 years. In fact, this amazing evolution of the world's senior population has already started and continues to climb. In 2015, seniors accounted for only 12% of the world's populace. That percentage is expected to grow to a staggering 22% by 2050.
The WHO also notes that mental and neurological disorders are present in nearly 7% percent of seniors. It's estimated that the number of seniors worldwide who suffer from a mental health deficiency will increase from 900 million to 2 billion seniors as the population grows.
However, there are steps to ensure you are taking care of your mental health. In fact, if you're reading this, you're actually doing it right now. Reading and comprehension has proven beneficial in enhancing memory, reducing stress, keeping decision-making skills sharp, and even delaying early onset Alzheimer's disease and dementia. There are many factors that affect our mental capacity and overall mental health as we age. Depression is a major factor stemming from isolation, bereavement, or even a loss of self-worth stemming from a retirement – and at times, the stress that comes from a drop in socioeconomic status as a result.
While issues involving substance abuse affect just 1% of the world's population 60 and over, nearly a quarter of those will result in death due to self-harm.
Fortunately, there are ways to ensure you remain happy, healthy and safe. Socialization is perhaps one of the best things you can do to remain sharp and feeling like the important member of society you've always been. Some ways to engage in socialization:
• Join a book or discussion club.
• Get involved with community development programs.
• Consider a health and fitness program that's right for you.
• Become an avid hobbyist.
• Become a member of one of the many senior centers in the Greater Philadelphia Region.
• Ensure that your living situation supports your mental well-being.
Lastly, there continues to be groundbreaking advances in both traditional and holistic medicine that offer great ways to ensure proper brain health and function. Something as simple as remembering to take vitamins can go a long way in sustaining and even improving mental health.
Support to kick start many of these efforts is offered and provided via programs and services from Philadelphia Corporation for Aging (PCA). For over 40 years, PCA has aided in efforts to help with companionship, both in and out of the home, transportation services to get you to where you need to be in addition to providing older Philadelphians with the necessary resources to meet their individual needs.