Unique artist finds beauty in nature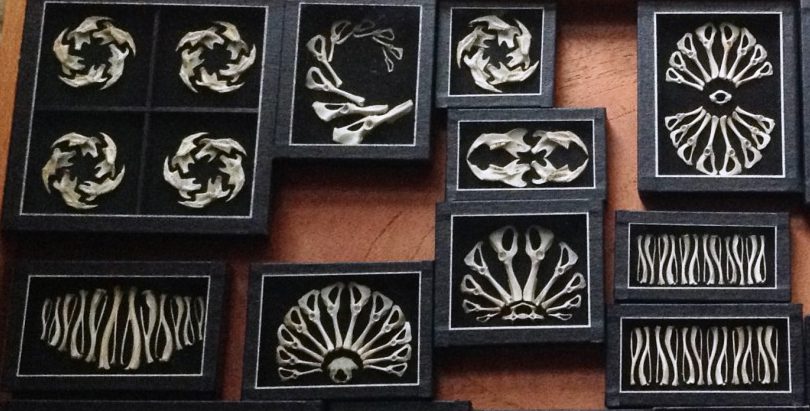 By Constance Garcia-Barrio
It's said that it is up to each of us to find beauty in everyday things. Anne Swoyer, 63, of Mt. Airy, re-envisions common objects as works of art. "I often see patterns or possibilities in aspects of nature," says Swoyer, an art collector, nature photographer and collage maker.
Swoyer attributes this unique ability, at least in part, to her upbringing. "My dad used to take us to the Wissahickon," says Swoyer, who grew up in Wyndmoor, the youngest of five sisters. "That gave us an appreciation of the natural world. My dad had an 8mm movie camera. He would be shooting fall foliage and we'd say, "Take pictures of us, daddy!'"
The gift of seeing familiar items in a new light led her to start collecting handkerchiefs in the '80s. "I like fabric," says Swoyer. "I would see beautiful hankies at yard sales and flea markets, and I
started noticing that some of them had signatures."
Her collection now includes several thousand handkerchiefs. Swoyer has given talks about hankies and even taught a class at Cheltenham Adult School. Her favorites include some playful hankies by Tammis Keefe, who designed them – as well as kitchen towels and scarves – for Lord & Taylor and other high-end stores.
"Keefe's handkerchiefs are unique, wonderful, and whimsical," Swoyer says. "There's one that shows a group of ostriches. All the birds have their heads in the sand except one, who asks, 'Where is everybody?'"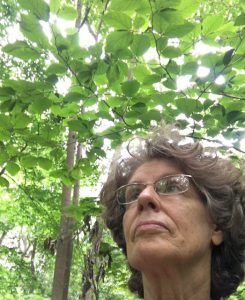 A 1990 bird-watching walk at the John Heinz National Wildlife Refuge at Tinicum opened up new vistas for Swoyer. "Someone pointed out an owl pellet, which has rodent, bird and insect parts that owls can't digest," Swoyer says. "Owls are beautiful creatures, and they cough up this hairball full of feathers and bones. It's pretty fabulous."
Swoyer picked up the pellet and brought it home with her. "One day, I took the pellet apart and found a mouse mandible [jawbone]," she says. Swoyer made a pin with the bone in a tiny box on a black background. "I was working at Weaver's Way Co-op in Mt. Airy then, and I wore it on my apron," she says. "A customer admired the pin, calling it a work of art. That response encouraged me to do more."
Making bone art is slow, meditative work. "I open a pellet and just play with the bones in it," says Swoyer, who has made different kinds of jewelry, as well as collages for a wall or a shelf. "I make a design, take it apart, then make another one. It's very organic, not thought out." Bone art either interests people or disgusts them, yet either response is fine with Swoyer, as she'll note: "I just don't want a blah reaction."
In recent years, Swoyer has shifted to nature photography. She uses her discerning eye to, again, capture everyday things in surprising ways. "I tend to be a caretaker, a fixer," she says, "My husband has had some health problems. I find I need solitude, emotional space, so I walk 4 or 5 miles a day. I began using a cellphone to take pictures while I walk. I'm less interested in using a darkroom to change the picture, but I like the images themselves. One of my photos has a telephone pole full of staples where people posted notices. The pattern of the staples fascinates viewers."
Swoyer hopes to present her photography in a virtual exhibit on Zoom. "If a small, select group of people admired my work that would be wonderful." You learn about and admire her work at
BoneArtByAnne.com.
---
Native Philadelphian Constance Garcia-Barrio writes about many topics, including black history.