This, too, shall pass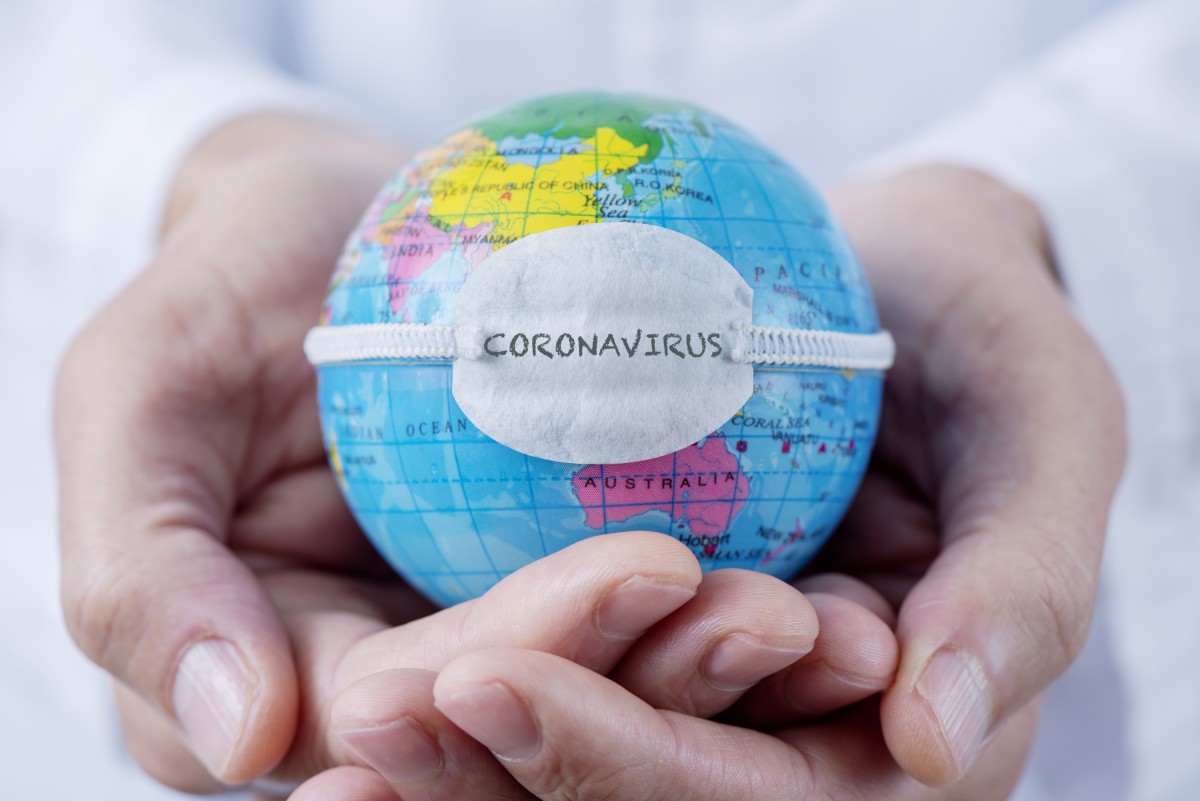 The news is constantly buzzing with stories related to the novel coronavirus, or COVID-19. This unprecedented worldwide pandemic has temporarily changed our daily lives and activities.
All events and group gatherings have been cancelled. Most public places have been closed, including senior centers, libraries, schools, entertainment venues and non-essential retail outlets. To provide you with information regarding COVID-19, we have decided to replace the April 2020 Milestones newspaper calendar with a COVID-19 Senior Resource Guide.
It's important to remain calm during these challenging times. Remember, this is only temporary. On that note, you'll notice that some information in this issue may not be relevant just yet. But, at some point, the world WILL open up again. And, when it does, I'm sure you will be ready and willing to jump at the chance to engage with people again.
Desperate times call for desperate measures.
But, fear not, for this, too, shall pass!
If COVID-19 has taught us anything, it's that at times of crisis we must put our trust in others. It is vital that you obtain information from a trusted source, such as the U.S. Centers for Disease Control and Prevention (CDC); local, state and federal government officials (health.pa.gov); and your health care provider(s). Please do not spread unproven rumors or believe everything you read on the internet. I do not recall any official government or health care source telling the public to buy toilet paper in mass quantities, yet it happened.
The daily reminders that public health officials have stressed are good advice to prevent the spread of any disease and infection, but are especially effective with COVID-19:
Wash your hands with soap and water for at least 20 seconds. (Sing "Happy Birthday" twice.) Use hand sanitizer, only if soap and water are not available.
Cover any coughs or sneezes with your elbow, not your hands.
Do not touch your face, after touching a surface.
Clean surfaces frequently.
If you are sick, stay home. If you have questions about your health, please contact your health care provider.
The key message from all reputable sources is clear: Stay calm, stay home and stay safe.
During times of social distancing, whether brought on by public health concerns, bad weather or other circumstances, many of us crave personal contact and engagement. "If you know an older adult who will be missing out on normal social engagement, or who is isolated, I ask that you reach out to them by phone or video conferencing technologies, like Face Time," said Pennsylvania's Secretary of Aging of Aging Robert Torres. "Understand how much a few minutes of your time means to an older adult living alone. You can make a difference to reduce social isolation, even
while practicing social distancing."
***
Alicia M. Colombo is editor of Milestones newspaper.