The sounds of Philadelphia: Music to our ears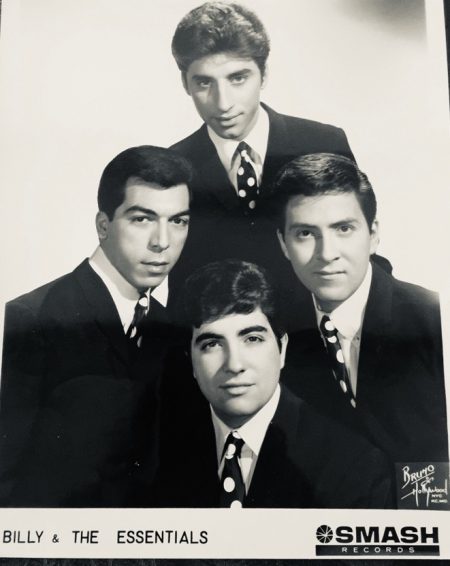 By Jay Nachman
There's no disputing Philadelphia's rich musical heritage. That statement rings true for the hitmakers, the one-hit wonders, the obscure and the famous, as well as every musician in between.
Billy Carlucci is one Philly musician and songwriter who is not as well-known as he should be, despite his accolades. Carlucci set out on a path to a lifetime in music, when he first heard people singing in his Southwest Philadelphia neighborhood.
"As soon as I heard that harmony sound, I decided that's what I wanted to do," Carlucci said. "When you hear harmony the first time, it hooks you."
He put together a singing group, Billy and the Essentials, and began writing songs. A producer heard him and soon the group was in New York cutting the record, "The Dance is Over." Released in 1960 when Carlucci was 14, it hit No. 1 in Philadelphia, soon followed by other releases and hits.
At John Bartram High School, Carlucci sang in the schoolyard with schoolmate Patti LaBelle and wrote songs with Leon Huff, who later formed Philadelphia International Records alongside fellow Philadelphian, Kenny Gamble.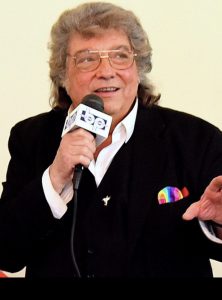 After serving in the military, Carlucci was signed to Mercury Records in New York as a writer, producer and artist. He wrote songs for Lesley Gore, Ricky Nelson, Jay and the Americans, and The  Three Degrees, and wrote and produced The Flamingos, among others. He also cowrote, produced and sang the 1910 Fruitgum Company hit "Goody, Goody Gumdrops." He was offered the opportunity to sing on The Archies' hit "Sugar, Sugar," but turned it down because "I didn't want to be an Archie."
After returning to Philadelphia, he began touring with Danny and the Juniors. For 17 years, they played across the United States and throughout Europe.
Now 75, Carlucci continues writing and recording songs, performs solo and with his group, and hosts a radio show, Cruisin' Oldies on WVLT (92.1-FM). He is also a 2020 nominee for the East Coast Music Hall of Fame.
His advice to other musicians is: "Never give up. If you give up, you're done. Once you stop doing what you're doing in the record industry, it's over. If you don't stop, then you've got a chance if you've got talent."
Less unsung, no pun intended, is Paul Williams, who had one hit, the sublime doo-wop single "What was the Cause of it all," which he wrote and composed. It was recorded in 1961 by his group, The Hi Tones, at the famous Cosimo Recording Studios in New Orleans, when he was 18 and a recent graduate of Central High School. Williams alternates between lead and top tenor on the song.
"It's emblematic of the period, the neo-doo-wop era," said Bob Bosco, a Philadelphia music historian.
The original record is treasured by music lovers of the genre, with copies selling for $200. Bosco estimates that only 100 to 300 were pressed. It's so rare that Williams himself doesn't even own a copy. He was deployed to Spain after joining the Air Force, and it wasn't until recent years that he learned the record was pressed and released.
"I'm appreciative of what people say, and if I read anything positive, it makes me feel good," said the perennially modest Williams, 77, a retired city worker.
Williams' first group, The Scholars, was formed at Central. They performed at assemblies but broke up after the members graduated.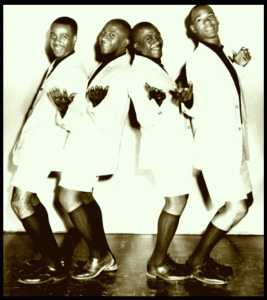 He met the other members of The Hi Tones in Biloxi, Mississippi, where he was in radar school. The group performed at Air Force contests, then took the show on the road to New Orleans, 90 miles away. One of Williams' instructors knew the owner of Cosimo Recording Studios and arranged the recording session.
From Spain, Williams tried in vain to find out what happened to the record by writing to the members of the group and others associated with the release but heard nothing back. In those pre-internet days, there wasn't much more he could do.
In a return to Philadelphia, Williams made a few fruitless attempts to resume his career. It was difficult to get three or four singers together to sing harmony, he said, because they have to mesh both musically and personality-wise.
"Had I kept it up and the opportunity presented itself, who knows what would have happened," Williams said. "It was a nice experience. That's pretty much how I look at it." But he chose another path, the Armed Forces, and the rest is history
---
CAPTIONS:
Top photo: Billy Carlucci is pictured (front, center) with members of his vocal group, The Essentials, (left to right Jimmy Sopia, Rich Grasso and Pete Torres) in 1965 after they released their first single on the Smash label.
Middle photo: Billy Carlucci still writes, records and performs music at 75.
Bottom photo: Paul Williams (far right) with his group the Hi Tones in New Orleans to promote the single, "What Was the Cause of it All?