The many benefits of creating art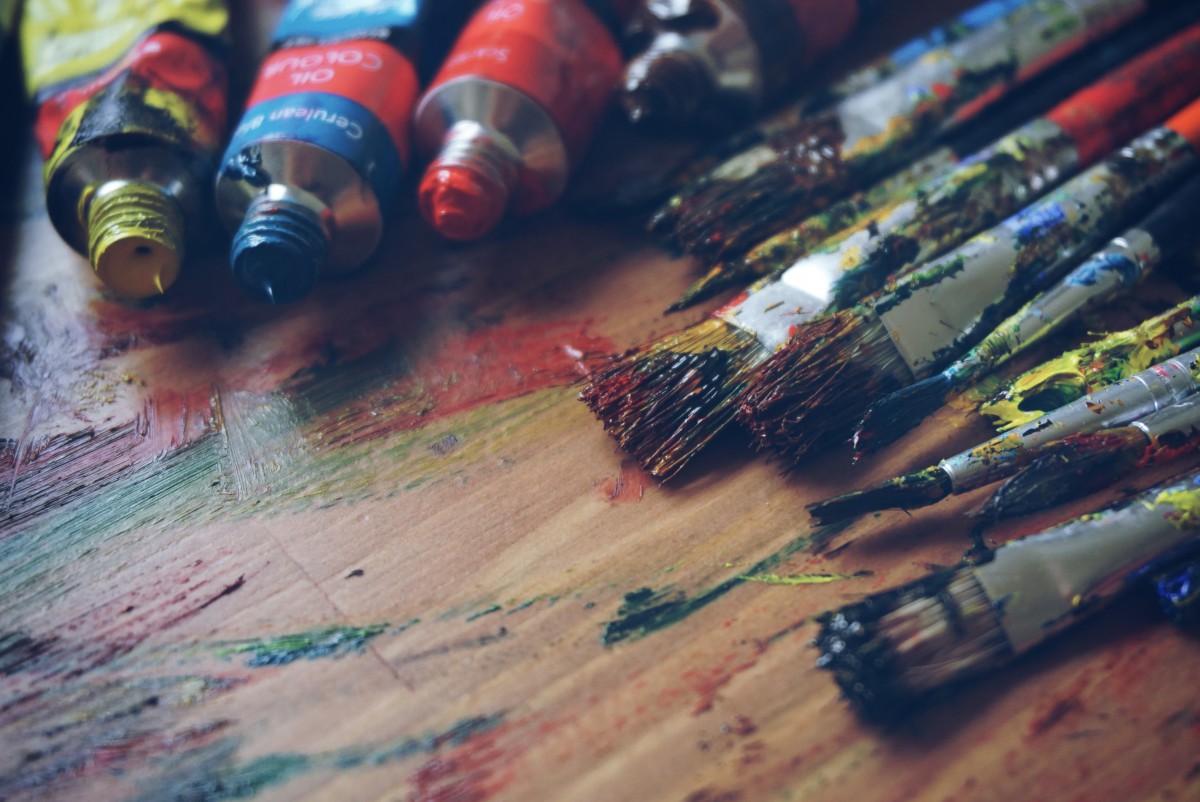 Starting in mid-September, PCA proudly presents its first virtual Celebrate Arts & Aging exhibit, which showcases the work of artists 55 and older. For the past 17 years, Celebrate Arts & Aging has included senior art exhibits at pop-up galleries throughout the city. However, this year, the exhibit will be hosted entirely online. Check out some of the amazing art! The full gallery can be viewed at pcaCares.org/CelebrateArts.
---
"Art enables us to find ourselves and lose ourselves at the same time."
~ Thomas Merton
---
Creating art is a beautiful expression of how one views the world. The first – and perhaps most crucial – step to becoming an artist is to let go of the idea that art has to be perfect or that it must look a certain way.
Art takes many forms. My artistic pursuits include writing and photography. But my favorite is scrapbooking. I quickly embraced what some may consider a craft as a form of art because my layouts are unique. Other artists will always have superior skills, but no other scrapbooks will ever look like mine.
Art is certainly an enjoyable activity. But it is so much more than that. The benefits of art reach far beyond the edge of the canvas.
Art stimulates the imagination
Open your mind to possibilities and let your creativity flow! Art encompasses a holistic view of life: beauty, faith, love, storytelling and even fantasy.
Art makes you more observant 
Leonardo da Vinci said, "Painting embraces all [10] functions of the eye: darkness, light, body, color, shape, location, distance, closeness, motion and rest." By creating art, you are forced to focus on detail and pay attention to your environment.
Art improves problem solving
There is no wrong way to create art! Some of my best work was developed through creative attempts to cover up mistakes. Making art engages your mind and encourages creativity.
Art reduces stress
During the last five months, I completed more than 100 scrapbook pages! It is how I've dealt with my own feelings of despair and isolation during the pandemic. Creating art provides a break from problems and negativity, because all my thoughts and energy are focused on my work.
Art is for everyone!
Anyone can be an artist. Have you always wanted to try drawing, painting, sculpting or photography? Don't put off exploring your artistic side any longer. For inspiration, go online or contact your local senior center. Some centers are offering virtual art classes via Zoom, including weaving by Journey's Way and knitting/crocheting by Center in the Park. Others are sending art materials to seniors at home.
---
Alicia M. Colombo is the editor of Milestones newspaper.