The changing face of caregiving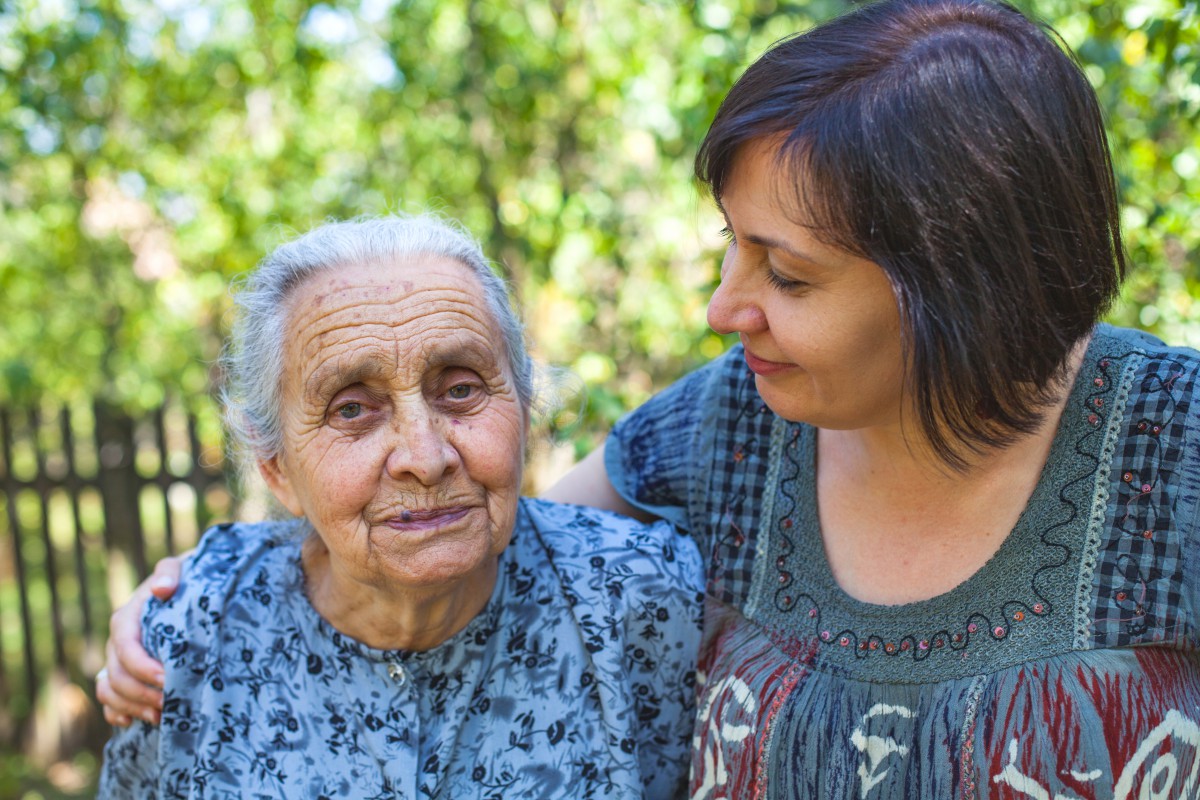 By Shannon Reyes
Having it all in today's world often becomes more challenging with age. Juggling a full-time job, domestic responsibilities and caregiv­ing duties can feel like a three-ring circus.
This is especially true for those younger seniors who are "sandwiched" between dueling caregiving responsibilities. "The sandwich generation refers to adults who are full-time caregivers for both their chil­dren and their parents," said Cheryl Clark, director of the caregiver support program at Philadelphia Corporation for Aging (PCA).
The sandwich generation is a reflection of the emerging face of caregiving.
Adults are now waiting longer to have children, while their parents are living lon­ger. This creates a strain of responsibilities for the adults who are stuck in the middle – between caring for children, caring for parents and working. It is becoming more common for these caregivers to reduce their hours at work or go part-time, which low­ers their income, as well as their health and retirement benefits.
Another emerging group of caregivers that are facing similar challenges are those raising their grandchildren. Although they are grandparents, this is a relatively young group of caregivers, with many ranging in their 50s. Clark explained that in the last five years, the number of grandparent caregivers has grown exponentially. She assumes the growth is most likely linked to the opioid epidemic.
For over 30 years, PCA has provided re­lief services for those caring for loved ones. In 2018, the program assisted more than 750 caregivers with a range of services, in­cluding financial assistance, education and training, and care management.
"The goal of the program is to relieve the caregiver through financial resources and respite," Clark said. "It's to give them a break."
This relief includes reimbursement for care expenses, developing a caregiver plan, referrals to caregiver support services and educational workshops on caregiving. For those raising grandchildren, the same benefits are offered, as well as financial re­imbursement for child care, after-school programs/extracurricular activities and as­sistive devices.
For those who are looking to learn more, PCA's Caregiver Support Program will hold its next Caregiver Workshop on Thursday, Nov. 21 from 9:30 a.m. to 2 p.m. at PCA, 642 N. Broad St. The workshop will fea­ture presentations on being curious, asking questions about care and will provide in­formation and strategies to assist in deci­sion making, methods to navigate health/social systems, and exploring care options. The event, which is free and open to the public, will also feature wellness activities for caregivers, including a Qigong work­shop to improve mindfulness. To register for the workshop, contact Cheryl Clark at 215-765-9000, ext. 5300 or Cheryl.Clark@pcaCares.org.
Health and wellness is especially im­portant for caregivers, who frequently put their own mental and physical needs last. "It is always part of our focus," Clark said. "We believe that you have to take care to give care."
In addition to taking care of oneself, Clark recommends a few things every care­giver can do to alleviate challenges:
Don't quit your job right away. Have a discussion with your boss or a hu­man resources representative about your situation. Talk to them about al­ternatives to quitting your job, such as working part time, flexing time, taking family medical leave (FMLA) or tele­commuting.
Talk to family and friends. Speak to fellow friends at work or in your sup­port network to find out ways they were able to juggle work and provide caregiving responsibilities.
Speak with your loved one. Have an open and honest discussion about your loved one's expectations of care and about alternative ways that care may be provided through programs, such as PCA's Caregiver Support pro­gram and other long-term services available in the community.
Create a plan of care. Create a care plan with family members or other in­formal supports to assist in providing care and stick to the plan. Consider all options including adult day centers, companions and personal care aides.
Consult with a financial advisor. Be sure to review your retirement/pen­sion benefits, which may be impact­ed, before you decide to stop work­ing. Things to consider include health insurance and the impact on income. There are free services available that can assist individuals with lower in­comes. Your employer's employment assistance program representative can also provide financial resource assis­tance.
Always set aside time for yourself. Make sure your plan involves time for yourself to stave off burnout. Review your plan on a regular basis to assure it changes as your needs change.
Clark also stresses that while it is im­portant to care for a loved one, a caregiver must always address their own needs as well. The most fundamental needs, such as eating and sleeping, will make a significant difference in how a caregiver is able to care. She recommends participating in activities that preserve physical and mental health, such as exercising and gardening.
***
For more information on PCA's Care­giver Support Program, visit pcaCares.org/caregivers or call the PCA Helpline at 215-765-9040.