Stay active: Get moving at home!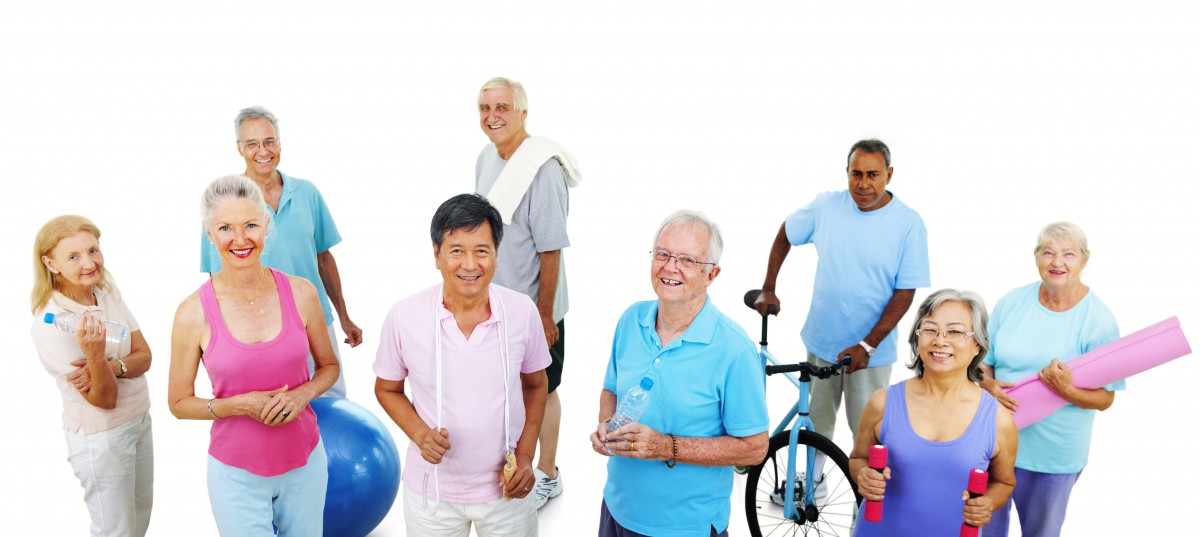 "As long as you have a heartbeat, you're meant to move," said Eric Ramos, fitness instructor specializing in aerobics and other exercises for seniors. Ramos has more than 20 years' experience in exercise instruction and personal training. He and his staff lead weekly Enhance Fitness exercise classes at 16 senior community centers throughout Philadelphia. "Not all seniors are frail, not all seniors are fit," said Ramos, whose oldest Enhance Fitness participant is 102. "Do whatever you can. Anything is better than nothing."
The stay-at-home mandates have disrupted everyone's daily routines, including exercise and fitness activities. Since gyms, senior centers and parks are all closed, we've been forced to occupy ourselves at home. But Ramos cautions seniors not to become sedentary. It's important to get up and move throughout the day. Ramos has prepared three simple exercise videos, which are available here>>, that make working out at home easy and fun. "If people are unable to go to the gym, these are all simple and effective exercises," Ramos said. "My goal with these videos was to encourage activity in the senior community. Whether you are sedentary or new to exercise, these videos are for you. The programs engages all the important muscles of the body." The videos include Warm-up: Simple, Yet Effective Exercises; Basic Stretching for Everyone; and Low-Impact Aerobics with High-Impact Effect.
If you don't have access to computer with internet access, tablet or smartphone to view Ramos' videos, he offers the following tips for staying active and safe at home. For more exercise and activity tips, click here>>)
Always wear shoes.
Shoes and comfortable clothes are a must, whenever you are doing exercise. "When you are in the comfort of your own home, falls and accidents can happen," said Ramos. "Make sure you have sneakers or other lace-up shoes with the right support. No slippers, no flip-flips. It's important to be safe."
Don't start cold
Never stretch or exercise cold muscles. Do a light warm up by walking around first. To get the muscles warmed up and moving, stand up and sit down 10 times. If you are able, do 2-3 sets. If you need assistance standing from a seated position, use a chair with arms or your walker for support.
Disrupt sitting
If you're been working from home at a computer or desk, or just sitting excessively due to the extended disruption of normal activates, you have to make an effort to get up and move. "By doing practical and functional movements, your muscles will be disengaged from a temporary sedentary lifestyle," Ramos said. He recommends this easy, seated stretch to "wake up" your leg muscles. Place both feet firmly on the floor with legs apart. Kick one heel out, so the leg is straight and stretch both arms forward; not down. Switch legs and repeat 4 to 8 times for 15-30 seconds.
Get moving
Stand up and walk from the front of your house to the back, as often as you can. Do it 10-20 times, depending on the size of your house. Rest, and then do it again, until you are able to do that 4-5 times. If you are fit and can walk up and down the steps with ease, do that up to 10 times. "What and how much you do depends on your fitness level," said Ramos. "You can use cans as weights to do bicep curls even while sitting. Try to lift your arms above your head, if you can. If not, do what you can."
Listen to your body
While trying to stay active, be careful not to strain or hurt yourself. "Once your hips get tight, it causes lower back pain, especially if you have back problems or inactive muscles," Ramos said. "Think of an imaginary scale of 1 to 10 — 1 being very, very light intensity and 10 being the point where you're going to hurt yourself. Strive for a 5 or 6." Take breaks, whenever you need to and be sure to drink lots of water.