PCA employees study abroad to expand their worldview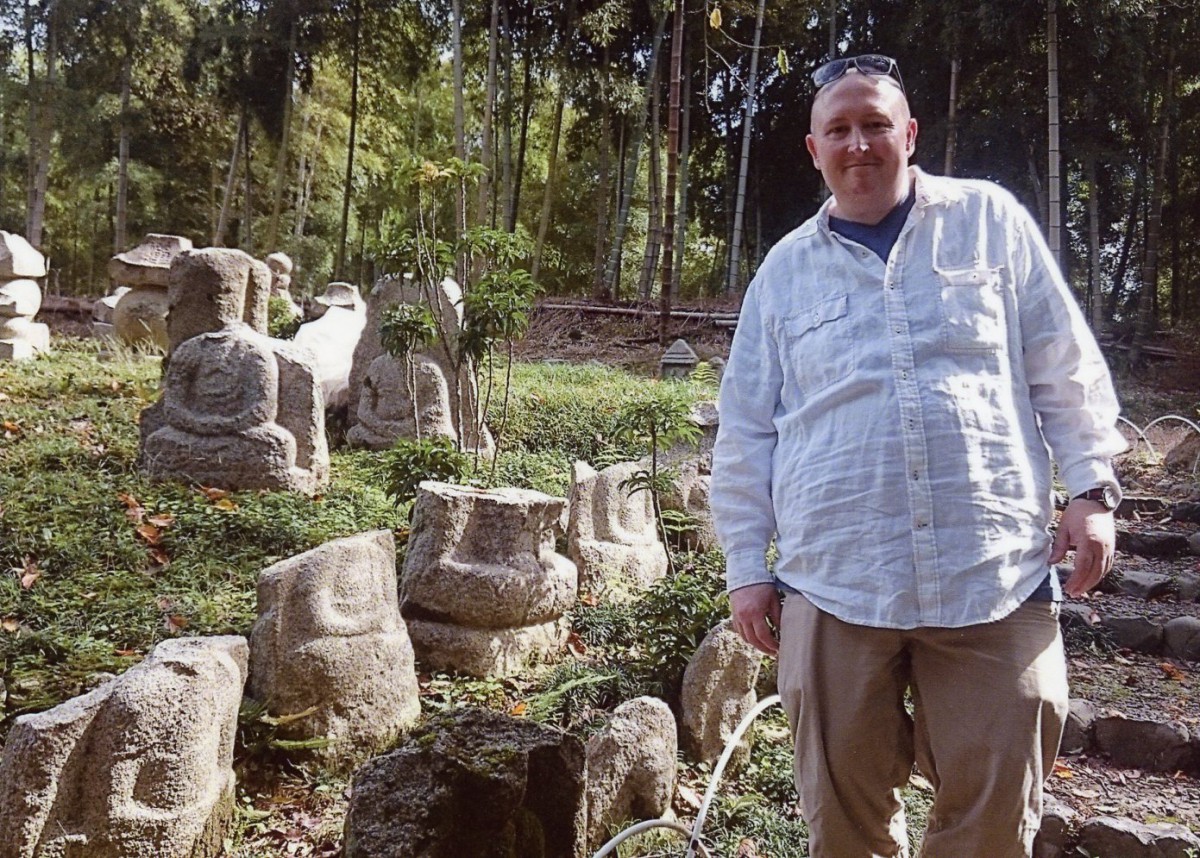 By Marcia Z. Siegal
In the midst of their careers, Philadelphia Corporation for Aging (PCA) employees Marquetta Bond, Edda Weber and Frederick Pence traveled abroad individually to study social work in other countries. Through their experiences, they gained new perspectives and deepened their appreciation of cultural diversity – an advantage in working with PCA's long-term care participants, they said.
Refugees and human rights
Bond, a supervisor in PCA's Long-Term Care Assessment (LTCA) department, oversees a team of assessment workers who visit the homes of older adults and people with disabilities to evaluate their need for care. Assessments focus on individuals' eligibility for long-term services and supports, including what services are appropriate and where these services should be provided.
Bond participated in the 13-day Human Rights Exploration in Germany program based at Friedensau Adventist University in Möckern, Germany. Through classroom and field activities, she studied the social welfare aspects of the immigration, asylum and resettlement of refugees in Germany, many of whom were from Africa and the Middle East. Bond also studied the impact of populism, nationalism, and other social and political movements on human rights, as well as their impact on current and past refugee crises.
The experience further sensitized her to the language barriers and difficulties accessing information and services faced by refugees and immigrants in Philadelphia who are among the elders PCA serves. "Older refugees and immigrants who live in both Germany, and Philadelphia have to rely extensively on family or the people who have sponsored them to help them adjust to their new environment and connect to medical and financial assistance in their new home," Bond said.
Through interviews she and her classmates conducted with social workers working at refugee resettlement camps in Germany, as well as informal talks she had with refugees and immigrants she met in Berlin neighborhoods, she immersed herself in the human rights issues that drive such people's migrations and result in the challenges of resettlement.
As part of her study program, she interviewed a Sudanese man living in a Kenyan refugee camp via Skype (a software application that lets people see and talk to each other over the internet). He was in his early 40s. The man had been living in in the camp since he was 14 due to continuing war and human rights abuses in Sudan. "He was waiting to leave the refugee camp to seek asylum in Europe or America, and he was still hopeful that he would do so, even after more than 30 years," Bond said.
Bond's study abroad experience enabled her to "break down personal stereotypes, receive an authentic cultural experience and see how other communities treat locals and immigrants," she said. Based on her observations of the widely varying languages, customs and religious practices of the African and Middle Eastern immigrants and refugees she encountered and the pride they displayed in their native heritages through clothing, cuisine and other traditions, "I discovered that our Western societal values and norms are just a tiny glimpse of the huge cultural diversity that exists in the world," she said.
Becoming a global citizen
Service coordinators Weber and Pence work with older adults in Philadelphia, Bucks and Montgomery counties who have been determined eligible for long-term care services and supports and have chosen PCA to coordinate these services. Service coordinators conduct a comprehensive needs assessment, taking into account the person's goals and preferences; develop and implement an individualized care plan; arrange for services, such as personal care, home-delivered meals and transportation; and monitor the person's progress through visits and phone calls.
Weber also participated in the Human Rights Exploration in Germany program, focusing on human rights and international social work. Both she and Bond connected with the program while pursuing their master's degrees in social work part-time at West Chester University.
"I wanted to gain a deeper understanding of human rights, to explore Germany, to study in a European classroom, and to learn a more varied, global perspective," Weber said. This foreign study "taught me the value of being open to a dialogue with people of differing opinions, of being forthright, and of appreciating my extremely good fortune," she said.
Through studies, personal encounters and cultural experiences, "I discovered what it means to be a global citizen," Weber said. "I learned that to thrive we must relinquish identification with a specific nation and embrace who we are fundamentally – beings indelibly linked together by our human experience."
One of the experiences Weber especially took to heart as a professional in aging services was seeing how frail older people in a German nursing facility were treated. This nursing home, or "pflegeheim," was situated on the Friedensau Adventist University campus, between the gym and the library. "It was wonderful to see that the home was a part of the community, not hidden out of the way, in contrast to many nursing homes I have observed in the United States," she said.
Residents "were able to access a more normal and engaged lifestyle. They could eat meals on campus or walk the perimeter along with the students. It was not a place of separation, nor did it seem to carry a stigma."
Social work in Japan
Pence spent 21 days in Japan through a Council for International Fellowship program that offers social service professionals the opportunity to learn about social services in other countries. Like Bond and Weber, he undertook the study abroad initiative using his vacation time and personal funds.
He followed a jam-packed agenda that included lectures at Doshisha University in Kyoto on Japanese social services and social work practices. He also spent his time in the field observing programs for homeless people and those with HIV/AIDS, as well as visiting a support center for individuals with intellectual disabilities and a nursing home for older adults. One afternoon, he observed a home visit by a social worker to a frail older adult receiving long-term care.
Pence found that Japan and America have much in common with regard to older adult services. "From what I saw, Japan tends to follow the American model," Pence said. "They have many of the same home- and community-based services, such as home-delivered meals, personal care, transportation and senior centers. Most older adults live with their children and try to age at home."
However, he did notice a philosophical difference. While both American and Japanese long-term care services address participants' needs and disabilities, he said, the Japanese approach doesn't seem to emphasize the older adult's strengths the way agencies like PCA do. "For example, when we conduct assessments, we ask what participants are able to do before assuming what help they may need," Pence said.
One advantage he observed in Japanese culture was the lifelong connection with nature. "It's an almost mystical reverence for nature that's instilled from the youngest age,"Pence said. "I saw older people who, even if they were homebound, were tending their garden or indoor plants and really getting a great deal of happiness from being at one with nature." Japanese elders had something that helped them cope with and momentarily transcend the profound challenges they were experiencing as they became frail, he observed.
The three PCA employees said the experience of traveling abroad will continue to benefit them personally and professionally. "You're taking a huge leap," said Pence of the immersion in another country. "You have to be willing to take whatever comes."
***
For more information about Philadelphia Corporation for Aging's level-of-care assessments and service coordination, call the PCA Helpline at 215-765-9040 or go to pcaCares.org.
CAPTION: PCA service coordinator Frederick Pence enjoys some leisure time at a bamboo garden in Kyoto, Japan, where he studied social services through a Council for International Fellowship Program. (Courtesy Frederick Pence)