Six events to melt away a gloomy winter in Philadelphia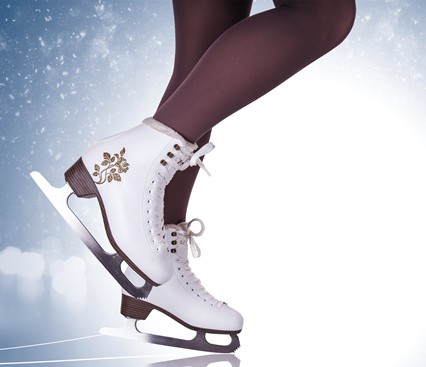 By Alex Nagy
It can be difficult to get out of the house once the temperatures drop, but don't let the cold hold you back. Everyone may want to stay inside, but there are plenty of events going on throughout the city every winter to keep you moving. Warm up your grandkids' day with some exciting after-school fun, or take the initiative to go out on the town by yourself or with some friends for the day.
Blue Cross RiverRink Winterfest
This waterfront park is constantly changing with the seasons. The roller skating rink has been turned into an ice rink, and all the little shops around it are now selling winter-themed goods. Come by any day of the week to enjoy this free festival. Bring the whole family out for an exciting time of games, activities, food and more. There's an arcade room just for the kids, and there's a warming cabin and plenty of fire pits for you if you get too chilly. It's never a bad time to take advantage of Philadelphia's expansive waterfront. | Jan. 1-Mar. 8. Free. Blue Cross RiverRink, 101 S. Columbus Blvd. 215-925-RINK. DelawareRiverWaterfront.com.
Creative Cleansing Colors
Unlock the benefits of art therapy at this painting workshop. All are welcome to express themselves however they like through their artwork. Supplies will be provided for you at the event, just bring your imagination and creativity. Don't worry about your artistic skill level. Art therapy can be helpful for just about anybody, even if you've never picked up a paintbrush before. | Jan. 24. 6:30 p.m. $50. Holme Cultural Center, 2840 Holme Ave. Event Info>>
Philadelphia Flower Show
Winter hasn't killed off all the blooms. Get some flowers to keep in your home at this annual flower show hosted by the Pennsylvania Horticultural Society. Let the bright colors and gentle aromas of all these beautiful plants entice you as you browse the seemingly endless displays.
This show never fails to impress, and leaves us hanging on, wondering how they'll upstage their previous shows. This year's theme is Riviera Holiday. | Feb. 29-Mar. 8. $35. Pennsylvania Convention Center, 1101 Arch St. 1-888-718-4253. TheFlowerShow.com.
Travel and Adventure Show
There is no better time to plan an escape from Philadelphia. It's not that we don't want you to stay here. We just want you to go somewhere with better weather. You may feel motivated at this point to go on a tropical vacation, or anywhere that's warmer than here. No matter where you want to go, you will find inspiration at this expo of travel destinations and the plans to take you there. See the world and live your life to the fullest. | Mar. 14-15. $11-$18. Pennsylvania Convention Center, 1101 Arch St. 203-878-2577. TravelShows.com/shows/Philadelphia.
Hello, Dolly!
This legendary musical has made a huge comeback. It first hit the stage on Broadway in 1964 and was brought back to life in 2017. After a warm reception, the show has been expanded to a tour across North America. Secure your seats to this spectacular four-time Tony Award winning show. Who knows if it'll be taken off the stage once again? We really hope not, especially with all the praise the show has received. Don't miss your chance to see Carolee Carmello reprise the title starring role. | Feb. 19-Mar. 1. $29-$119. Academy of Music, 240 S. Broad St. 215-893-1999. KimmelCenter.org.
Celine Dion: Courage World Tour
The iconic singer is making her way back to Philadelphia on tour for the first time in about 10 years. We know some of you may have been wondering when you'd get to see her again. Bring your friends that are fellow fans for an unforgettable night filled with her beautiful voice. Your heart won't go on if you don't catch her while she's in town. | Feb. 26. $55-$245. Wells Fargo Center, 3601 S. Broad St. 215-336-3600. WellsFargoCenterPhilly.com.
***
Alex Nagy is a freelance writer and a full-time journalism student at Drexel University.