Seniors connect, create, contribute to their communities in Philadelphia and beyond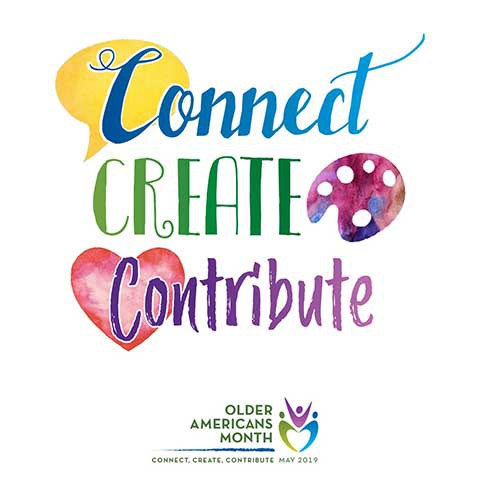 Older adults are making a positive impact in and around Philadelphia. As volunteers, employees, educators, mentors, advocates and more, seniors offer insight and experience that benefit the entire community.
May was designated as Older Americans Month (OAM) 56 years ago to recognize the contributions of this growing population. Led by the Administration for Community Living (ACL), OAM provides resources to help older Americans stay healthy and independent and to help communities support and celebrate their diversity.
This year's OAM theme, "Connect, Create, Contribute," encourages older adults to:
Connect with friends, family, and local services and resources.
Create through activities that pro- mote learning, health and personal enrichment.
Contribute time, talent and life ex- perience to benefit others.
Philadelphia Corporation for Aging (PCA) will celebrate OAM with its annual month-long "Celebrate Arts & Aging" festival.
We encourage you to:
Connect: PCA is your rst source for resources and information to help seniors live their best lives. Connect with us by calling the PCA Helpline at 215-765-9040, visiting our website at pcaCares. org, or following our social media accounts at facebook.com/pcaCares.org or twitter.com/pca Cares_org.
Create: Gain inspiration at the Celebrate Arts & Aging senior art exhibits and join an art class at your local senior community center.
Contribute: Reach out to your neighbors, community organizations and faith-based institutions to offer your support to local initiatives – or start your own!
Communities that support and recognize older adults are stronger. Join PCA in celebrating the accomplishments and contributions of older adults – this May and throughout the year.