Reflections from PCA President & CEO Najja Orr on Martin Luther King Jr. Day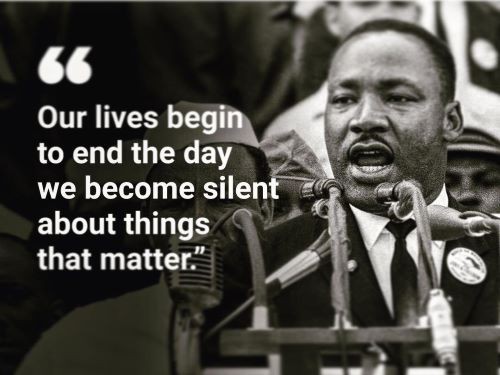 Dear friends of PCA,
On a day honoring the legacy of one of the most important figures in the civil rights movement that began in this nation almost 70 years ago, I feel the need to address the importance of this day in the frame of national events that have transpired over the past year. While 2020 brought with it many challenges, it also gave birth to a powerful movement that swept through cities across our nation where people, once again, united to combat social injustices. The events that transpired at the start of 2021 also remind us how the need to continue this work is more important than ever!
By its definition alone, progress never stops.
As a society, we continue to elevate the voices in our community that have been disenfranchised and not afforded equal access to life, liberty, and the pursuit of happiness. Institutional and societal injustices have existed in communities of color for far too long. Earlier this month, we saw the state of Georgia elect its first Black representative to the Senate. I am honored to share a common thread with both Rev. Raphael Warnock and the late Dr. Martin Luther King Jr., as I, too, am an alum of Morehouse College. Even prior to my time of walking through the hallowed halls of Morehouse College, and sitting in the sacred Martin Luther King Jr. International Chapel at Morehouse College, I felt a calling to give back and support my community.
Philadelphia Corporation for Aging (PCA) is honored to take up the torch passed down from Dr. King to all of us. Advocacy is inherent in everything we do as an organization. As a human service nonprofit, it is not just enough to deliver services that improve quality of life, but to also uplift those voices and advocate for the needs of the people we serve. As part of our constant commitment to diversity and inclusion, PCA recently implemented a Four Year Area Plan which includes goals to promote efficient and innovative best practices to ensure service access for Philadelphia's diverse aging population and to demonstrate continued efforts of inclusion and person-centered practices through services and programs, as well as outreach and education.
As part of these goals, PCA's Board of Directors recently convened an Advocacy Committee. This committee will assist PCA as it acts as a voice for the needs of older Philadelphians and people with disabilities. As we speak, this committee is planning to reach out to organizations and communities across the city to identify priority areas where PCA's voice is needed. While advocacy is an Older Americans Act mandate for all Area Agencies on Aging, it's important that we raise our voices louder now to help stamp out discrimination and inequalities.
Two of my favorite quotes from Dr. King are "injustice anywhere is a threat to justice everywhere" and "our lives begin to end the day we become silent about things that matter." Rest assured that PCA will never remain silent and will continue to combat injustices throughout 2021 and beyond.
Sincerely,

Najja R. Orr, MBA
President and CEO of Philadelphia Corporation for Aging