Recipe Box: Tasty, vegetable-packed recipes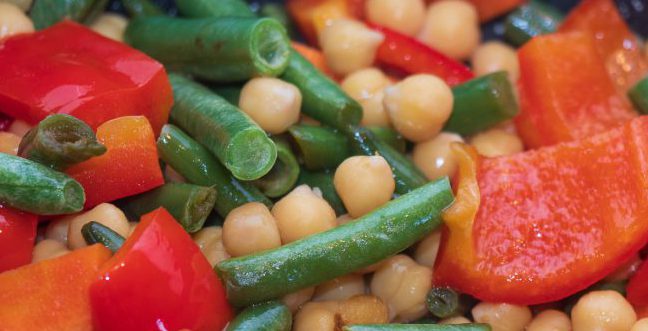 This year, Labor Day takes on a very special meaning as we celebrate the American workforce, including those working from home and all essential employees who have continued to work in public spaces during the COVID-19 pandemic.
Here are some great recipes for your Labor Day cookout. Both recipes are under 30 minutes prep time, so you can take advantage of a day that was meant for rest and relaxation.
Three-Bean Salad
Ingredients:
Kosher salt and pepper
1 lb. green beans, trimmed
1 tbsp. olive oil
1 small clove garlic, finely grated
1 pt. cherry tomatoes
2 tsp. orange zest (from 1 orange)
2 tbsp. orange juice (from 1 orange)
1 tbsp. white wine vinegar
2 tsp. toasted sesame oil
1 tbsp. toasted sesame seeds
1 15-oz. can chickpeas, rinsed
1 15-oz. can cannellini beans, rinsed
2 scallions, sliced
Directions:
Bring a large pot of water to boil. Add 1 tsp. salt, then green beans, and simmer until crisp-tender, 3 to 4 minutes. Immediately transfer to a bowl of ice water to cool, about 5 minutes. Drain and pat dry.
Meanwhile, heat oil in a medium skillet on medium heat. Add garlic and cook, stirring, until just beginning to brown, about 1 minute. Stir in tomatoes and cook, tossing occasionally, until just beginning to split, 3 to 4 minutes. Remove skillet from heat and toss with orange juice, vinegar, and sesame oil, then sesame seeds and orange zest.
In a large bowl, toss green beans, chickpeas, cannellini beans and scallions. Just before serving, toss beans with tomato mixture, and season with 1/2 tsp. each salt and pepper
---
Beef and Mushroom Burgers with Snap Pea Fries

Ingredients: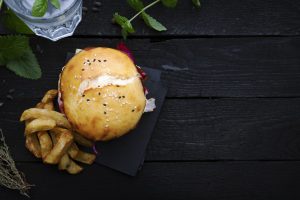 8 oz. cremini mushrooms
12 oz. lean ground beef
Kosher salt
Pepper
12 oz. snap peas, strings removed
2 tsp. olive oil
4 whole-grain rolls, split
Lettuce, tomato and pickles for serving
Directions:
In a food processor, pulse mushrooms until finely chopped; mix with beef and 1/2 teaspoon each salt and pepper. Form mixture into four 4-inch-wide patties.
In a large nonstick skillet, cook patties on medium until browned and just cooked through, 3 to 4 minutes per side.
Heat a large cast-iron skillet until very hot. Toss snap peas with olive oil and 1/4 teaspoon salt and pepper and cook, without stirring, 2 minutes, then toss and cook until charred but tender, 1 minute more.
Serve burgers on toasted rolls with lettuce, tomatoes and pickles if desired.
---
Source: Women's Day