Recipe Box: Foods to help you sleep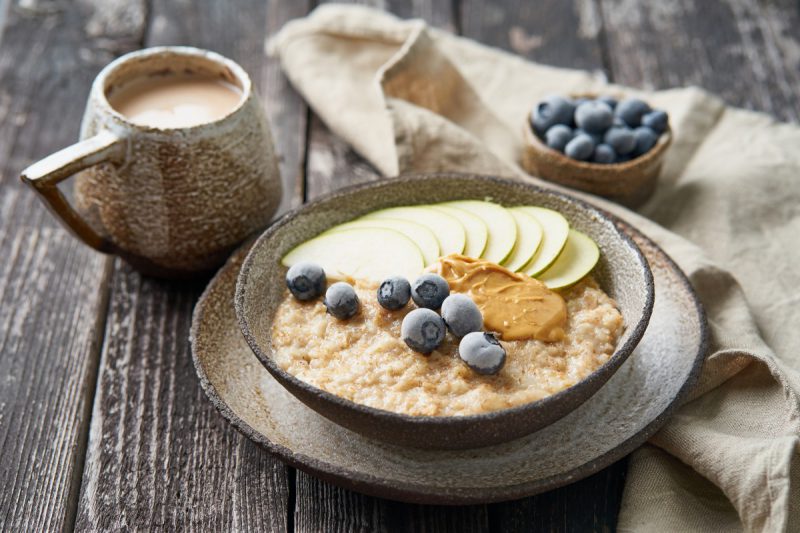 Having trouble sleeping? Almost half of older adults exhibit signs of insomnia, according the Journal of Clinical Sleep Medicine. Although common, insomnia can lead to some adverse health effects, including a higher risk for diabetes, obesity and cardiovascular disease. For those experiencing dementia and sundown syndrome, insomnia can also exacerbate confusion, depression and anger, according to the National Institutes of Health.
There are several foods that you can incorporate into your diet that help aid in a good night's sleep:
Fruits to calm your nervous system – Cherries, peaches and apples contain high levels of magnesium, which calms your nervous system. Cherries also deliver a healthy dose of melatonin, a hormone that regulates the sleep-wake cycle. Bananas contain tryptophan, which aides in the body's production of sleep-inducing serotonin.
Complex carbs to regulate blood sugar – Brown rice, popcorn and oatmeal contain high levels of tryptophan, while potatoes and beans also contain amino acids that can aid in sleep and counteract the effects of caffeine in the body.
Unsaturated fats – Avocado and nuts are high in serotonin, making them great pre-sleep snacks. Pistachios, in particular, are a great option, since they are also high in melatonin.
Protein – Fish, lean meats and eggs all help with sleep thanks to high levels of glycine that help to lower body temperature.
These foods are perfect to eat on their own, or you can reap the benefits of a couple sleep-supporting ingredients in the recipes below.
---
PEANUT BUTTER OATMEAL
Ingredients:
1 ¾ cups water
½ tsp. salt
1 cup old-fashioned oats
2 tbsp. creamy peanut butter
2 tbsp. honey
2 tsp. ground flaxseed
½ to 1 teaspoon ground cinnamon
Chopped apple (optional)
Directions:
In a small saucepan, bring water and salt to a boil. Stir in oats; cook 5 minutes over medium heat, stirring occasionally.
Transfer oatmeal to 2 bowls; in each bowl, stir half each of the peanut butter, honey, flaxseed, cinnamon and apple (if desired).
---
HALIBUT & POTATO CHOWDER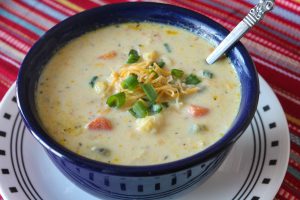 Ingredients:
½ cup butter, cubed
4 celery ribs, chopped
3 medium carrots, chopped
1 large onion, chopped
½ cup all-purpose flour
¼ tsp. white pepper
2 cups 2% milk
1 can (14.5 ozs.) chicken broth
¼ cup water
1 tbsp. chicken soup base (highly concentrated chicken stock)
3 medium potatoes, peeled and chopped
1 can (15.25 ozs.) whole-kernel corn, drained
3 bay leaves
2 cups half-and-half
2 tbsp. lemon juice
1 lb. halibut or other whitefish fillets, cut into 1-inch pieces
1 cup salad croutons
¾ cup grated Parmesan cheese
½ cup minced chives
Directions:
In a large saucepan, melt butter over medium heat. Add celery, carrots and onion. Cook and stir until tender. Stir in flour and pepper until blended. Gradually add milk, broth, water and chicken base. Bring to a boil. Cook and stir until thickened, about 2 minutes.
Add potatoes, corn and bay leaves. Return to a boil. Reduce heat, then cover and simmer until potatoes are tender, 15-20 minutes.
Stir in half-and-half and lemon juice; return to a boil. Add halibut. Reduce heat; simmer, uncovered, until fish flakes easily with a fork, 7-11 minutes. Discard bay leaves. Serve with remaining ingredients.
---
Source: Taste of Home