Recipe box: Corn, sweet corn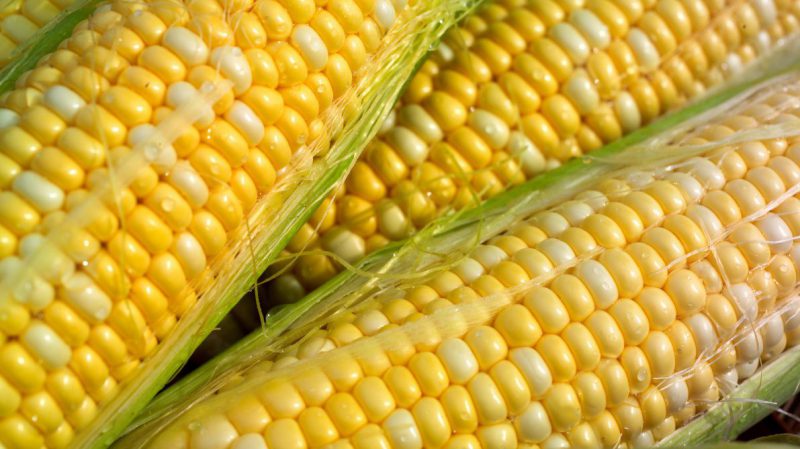 Corn season is in full swing! The versatile kernels of those ears can be found in just about any dish, including summer salads, side dishes, entrees and even desserts. During this time of year, corn is plentiful and available at most local farmers markets. For the freshest and sweetest corn, always look for the ones that are most plump with tassels that are brown and sticky to the touch.
Pick some corn up today, and get creative with the recipes below.
Cilantro-Lime Shrimp Foil Packs

Ingredients:
1 lb. medium shrimp, peeled and deveined
3 ears corn, quartered
1 zucchini, cut into half moons
2 limes, sliced into rounds
2 cloves garlic, minced
2 tbsp. butter
2 tsp. ground cumin
1 tsp. crushed red pepper flakes
2 tbsp. freshly chopped cilantro
Extra-virgin olive oil, for drizzling
Kosher salt
Freshly ground black pepper
Directions:
In a large bowl, combine shrimp, corn, zucchini, garlic, cumin, red pepper flakes and cilantro. Drizzle with olive oil, season with salt and pepper, and toss until combined.
Lay out four pieces of foil. Divide shrimp mixture between foil and top  each with a pat of butter and lime slices. Seal packs.
Heat grill to high. Add shrimp packs and grill until shrimp is pink, about 10 minutes.
---
Corn Salad

Ingredients:
4 cups of fresh corn kernels
1 cup of cherry tomatoes, halved
1⁄3 cup feta, crumbled
¼ red onion, finely chopped
¼ cup basil, thinly sliced
3 tbsp. extra-virgin olive oil
Juice of 1 lime
Kosher salt
Freshly ground black pepper
Directions:
Toss all ingredients together in a large bowl, then season with salt and pepper.
Source: Delish