Reach out to the older adults in your life during the COVID-19 pandemic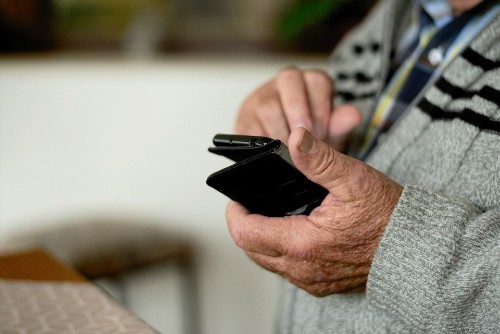 Social isolation can have detrimental effects on the physical and mental health of those of all ages, especially older adults, who are typically at higher risk. So detrimental, in fact, a report by the AARP Foundation found that social isolation has the same health impact as smoking 15 cigarettes a day. While Philadelphia remains under stay-at-home orders, it is important to stay connected to older adults as it is estimated that between 36% and 42% of all people age 60 and older live alone in the city. During this time, PCA is urging family members and friends to check in with older adults regularly.
Keeping in regular contact via phone, video chat, email, traditional mail or texting can help to fill those gaps in social interaction amidst the pandemic. Video-chatting options are typically available through certain cellphone platforms, virtual meeting software, social media platforms and home assistant devices. Examples of video-chatting platforms and tools for navigating smart devices, can be found at generationsonline.org.
"Phone and texting are great ways to keep in touch," says PCA President and CEO Najja Orr. "Video chatting is also a great digital tool because it allows loved ones and friends to see each other, face-to-face. It's probably the closest thing to being present without being physically present in the same space with the other person."
As the majority of social interaction is now facilitated by technology, PCA is also doing its part to maintain contact with older adults, while adhering to social distancing guidelines. Long-term care assessment workers and service coordinators are conducting "visits" by phone. Older Adult Protective Services (OAPS) investigators are calling older adults who are referred to the service. In addition, senior centers are also conducting regular wellness calls to existing members and those who are newly receiving meals.
PCA also encourages individuals to ask loved ones if they are running low on any items, such as food, medications or other necessities. If you know of an older adult in need, call the PCA Helpline at 2765-9040. Additional resources related to COVID-19 for older Philadelphians can be found by clicking here.