Protect your assets: Why you need a will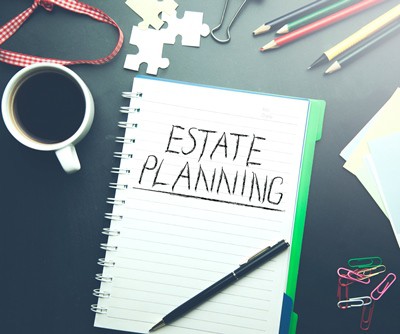 By Marcia Z. Siegal
Death can be an unpleasant topic, but it is important to think about which family members or friends you want to inherit your property and other assets after you are gone. Having a will can help give you peace of mind and assure your money and other possessions are left to the people you designate.
If you don't have a will, it's important to prepare one, said attorney Debra Kroll, Esq., associate clinical professor at Temple University's Beasley School of Law and for the school's Elderly Law Project. Otherwise, the state will determine the disposition of your assets. "Having a will is how to say what you want done with your property when you are no longer here to speak for yourself," she said. "An attorney should always write this document. That will help you to ensure that your will is legally valid, fully expresses your wishes and reflects your specific circumstances."
What is a will?            
A will is a legal document containing your instructions and wishes as to how your money and property is to be distributed and who will manage your estate after you die. Your estate can include things of monetary value, such as your house, bank accounts, securities such as stocks and bonds, and fine jewelry. Your will can also include items of sentimental value, such as photographs and costume jewelry. Someone designated in your will to receive any of your property is called a beneficiary. The person named in the will to manage your estate is called the executor or executrix because he or she executes your stated wishes.
"A lawyer can walk you through matters you might not think of when you write your will," said Wendy Bookler, Esq., legal director for SeniorLaw Center (SLC). "Such matters can include whether you want to specify funeral arrangements and charitable bequests, as well as the effect your bequests might have on your heirs' public benefits, such as Medicaid."
For a will to be valid, it must:
Be free of fraud, duress or undue influence on the person writing it
Be written by an adult 18 or older who has the capacity to understand that he or she is making a will and its effect
Be typed or handwritten and signed by the person writing it
Be witnessed by at least two other people and be signed before a notary public
Both the Elderly Law Project and SLC provide free legal services, including will-writing, to low-income Philadelphians 60-plus and receive funding from Philadelphia Corporation for Aging (PCA).            Through its life planning clinics, SLC works with pro bono attorneys to help seniors write their wills and other critical life-planning documents, such as health care and financial powers of attorneys and advance directives (living wills). "A lawyer also can ensure that the will is written in proper legal language, witnessed and notarized so it can stand up well in court if challenged," said Bookler.
She tells of a client at a life planning clinic who, she says, "was very concerned that her will be written in a way that would please, or at least satisfy, all of her children, and that those she named in her will would carry out her wishes." After completing her will, she "was so relieved and empowered that she invited her family over for dinner to tell them in person what she had done, how happy she was to have prepared for her end of life, that she had tried to do right by each and every one of her children, and that she hoped they would work to together in harmony to carry out her wishes," Bookler said.
Your property and assets
When writing a will, there are many things to consider. When property and assets are limited, SLC's Bookler recommends a "simple will" that lists distribution for property and names the executor and beneficiaries. Property can include your home, furnishings, personal effects such as clothing and jewelry, and everything else.
If your estate is more complicated, Kroll recommends making a complete list of all your property and assets, including any real estate, bank accounts, securities and other assets, as well as sentimental items you want to leave to family members or friends. Having everything clearly listed makes the estate distribution process much easier, Kroll said.
Make sure your executor knows where to find your original will and all the information about your property and assets. The original will is easier to certify as valid than a copy when the time comes for your executor to "probate" your will. Some types of property and assets can be discussed in a will but often are not because they are not covered by the probate process, Kroll said. These include certain insurance policies and pensions that have named beneficiaries, accounts or homes held in a trust for someone, and joint bank accounts.
Your executor/executrix, who manages your estate after your death, can be a family member, friend or professional. The executor's duties can include submitting the will to probate court, paying outstanding estate debts, collecting or selling assets, and distributing the estate according to the provisions of the will.
Bookler advises choosing someone you trust who would be able to carry out your wishes and who understands finances or would access legal and/or financial expertise.
Dying without a valid will
If you die without a valid will, which is termed dying intestate, you may have no control over the distribution of your assets. "Someone can go to the register of wills to volunteer to become the administrator who acts in the same respect as the executor once approved," Kroll said, "but it may not be the person you would have chosen."
Pennsylvania law mandates the order of distribution of your estate if you die intestate. By having a will you are able to get your affairs in order on your own terms.
***
For more information:            
SeniorLaw Center: Two Penn Center, 1500 JFK Blvd., Suite 1501; SeniorLaw Helpline – 215-988-1242 or (statewide) 877-PA-SR-LAW (1-877-727-7529) Monday through Thursday, 10 a.m. to noon; seniorlawcenter.org.
Temple University's Elderly Law Project: Temple University Beasley School of Law; 1719 N. Broad St.; 215-204-6887.
Philadelphia Bar Association Lawyer Referral Service: 215-238-6333.