Practicing self-care is essential for caregivers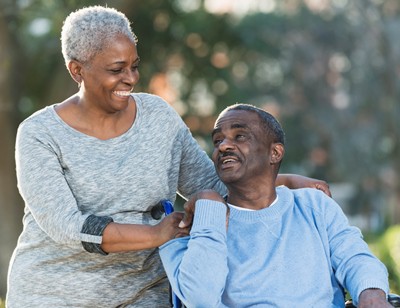 Practicing self-care is integral to leading a healthy lifestyle. However, people often place the needs of others above their own, putting their physical and mental health at risk in the process. This is especially true of caregivers. Caring for the needs of others often comes at the expense of meeting one's own needs. This self-care checklist that follows was put together by Iona, a senior services program based in Washington, D.C. It can serve as a reminder for seniors to keep their individual needs at the forefront every day, even if they are caring for another.
Physical needs
____ I'm seeing my doctor(s) regularly and keeping up with recommended appointments.
____ I'm exercising daily.
____ I'm maintaining a balanced diet.
____ I'm getting the recommended seven to eight hours of sleep each night.
____ I'm taking my medications on schedule (if applicable).
____ I'm not misusing alcohol or drugs.
Social needs
____ I'm seeing family and friends on a regular basis and keeping up with the lives of people in my social circle(s).
____ I'm participating regularly in at least one activity I enjoy.
____ I have fun at least once a week.
Emotional needs
____ I engage regularly in at least one healthy outlet for stress. (This can include enjoying a hobby, confiding in someone, writing, reading, exercising, meditating or otherwise relaxing.)
____ When I feel I cannot handle difficult emotions on my own, I reach out to those I rely on for emotional support.
Spiritual needs
_____ I take time to engage in the faith-based practice that helps to sustain me (if applicable).
Caregiving-specific needs
____ I understand the diagnosis and prognosis for my loved one's condition, so I am prepared for the challenges of caregiving.
____ I understand the financial and legal situations surrounding my caregiving responsibilities.
____ I have a plan for the future as my loved one's needs change, or I know where to get help making a plan.
____ I'm not tolerating abuse from the person I am caring for.
____ I'm asking for, and accepting, help from family, friends, neighbors and professionals.
While being aware of one's own needs is an important first step to ensuring a healthy lifestyle, caregivers may need additional support. For caregivers who are struggling, Philadelphia Corporation for Aging's (PCA's)  Caregiver Support Program offers education and training, information and referrals, and financial benefits for those who qualify. Visit pcaCares.org/caregivers or call  the PCA Helpline at 215-765-9040 for information.
Checklist source: Iona.org
Photo: ThinkStock