Planning for your financial security in retirement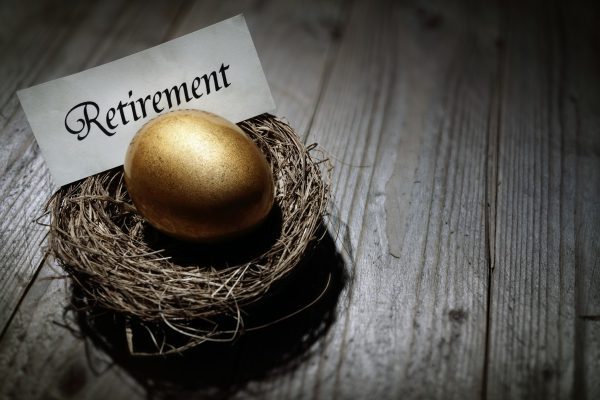 By Jay Nachman
Americans are living longer, much longer. But will your golden years find your bank statement in the red? Not if you plan for a financially stable retirement.
According to the National Institute on Aging, approximately 35 million Americans are 65 or older. And, this number is expected to double in the next 25 years. People 85 or older constitute the fastest-growing segment of the U.S. population.
At the same time, the National Council on Aging reports more than 25 million Americans 60-plus are economically insecure — living at or below 250% of the federal poverty level, which is $29,425 per year. Impoverished older adults struggle with rising housing and health care bills, inadequate nutrition, lack of access to transportation, diminished savings, and job loss.
That's borne out in Philadelphia, where almost half of senior adults are functionally poor, said Allen Glicksman, director of research and evaluation at Philadelphia Corporation for Aging. "The number of people who are going to be moving into old age who are very poor is going to grow," he said.
"Many of these poor, older people assumed that they are too poor to have a lawyer, an accountant or a financial planner," Glicksman said. "So the lack of …professional support makes the situation worse."
Glicksman's advice is to have a trusted resource – a case manager or counselor at a PCA-supported senior center, who can link seniors into the benefits and entitlements system.
"This trusted link makes it more likely that they will talk to somebody about what they can do to make sure their money lasts," he said. "Many [older adults] should have a will, which should be part of financial planning, and an advanced directive. It is through a trusted source that they will access that."
Jocelyn D. Wright, the founder and managing partner of the financial services firm The Ascension Group, and a Retirement Income Certified Professional (RICP) counsels older adults to be mindful of their cash flow.
"Cash is king, so manage what you're spending your money on," Wright said. "You need to be tracking your expenses, trying to have resources on hand for yourself, if something were to happen. We don't want to be spending every dime we make."
Unfortunately, Wright said, too often people wait until the last minute to begin financial planning. One item people should look out for as they get close to retirement is whether there is going to be a change in their benefits, such as having to pay for their own medical insurance.
In addition, life insurance, often provided by employer, can be reduced or eliminated when someone retires. Because of age or health conditions, it may be cost-prohibitive to get any type of insurance.
"These are some things that can be done ahead of time if we start anticipating this far enough in advance," said Wright, who has offices in Chestnut Hill and Jenkintown. "At least know what your benefits are, so you know if you should be trying to get some coverage outside of your employer."
Channeling "The Golden Girls" sitcom, Wright said, "Like Dorothy, Rose, Blanche and Sophia, it might be advantageous to share housing with others to cut down on costs, if your retirement income is not enough to cover expenses.
For other older adults, it might be helpful to live in a community where they are surrounded by a support system. "You may be able to leverage your resources where things might not be as expensive as they otherwise might have been if you were living alone," she said. "We can't go back in time, so just look at what is available to you right now that you might be able to take advantage of."
---
Financial planning tips for the three phases of retirement
The Financial Planning Association, the principal membership organization for Certified Financial Planner professionals, suggests there are three phases of retirement. With retirement lasting two or three decades, advance planning allows retirees can make the most of each stage.
Phase one: The fun stuff
Frequently called the "go-go" phase, activities can include travel, pursuing hobbies, continuing to work for income and/or as a volunteer, activities with friends and family, and so on.
To plan for this stage, get a clear picture of household expenses, including both necessities (food, housing, transportation, utilities) and discretionary expenses (dining out, travel, hobbies). Be sure to account for expenses that may escalate in retirement (health care, more travel), as well as expenses that may drop off (work-related costs).
Once a person reaches their 60s, key decisions loom about when to draw from and how to maximize Social Security benefits. Do you need to start drawing Social Security income earlier, starting at 62, or can you wait until 65 or even 70?
Waiting will earn valuable "delayed retirement credits" that increase your monthly benefit. Just prior to turning 65, file for Medicare benefits and determine what additional health care coverage you may need to supplement it.
Phase two: A slow-down
Adventure and activity could be limited by health issues. As a result, you may spend less on discretionary, lifestyle-oriented pursuits and more on health and medical care.
This phase should include continued monitoring of income and spending habits. Are your assets on track to last as long as you need them to?
Revisit and update your estate documents as necessary, ensuring that beneficiary and account information for investments, credit cards, retirement accounts, bank accounts, life insurance policies, Social Security and pension statements, real estate property, personal property and debts; your will, powers of attorney; and living will are all readily accessible.
If you and your spouse plan to remain in your home, does the home need to be updated to accommodate limited mobility? What will the updates cost and how will you pay for it?
Phase three: Advanced age
People tend to become sedentary as they deal with mobility limitations and severe health issues. Health care expenses tend to mount.
Is it time to stop driving? If so, what transportation options are available? How will you deal with this loss of freedom and convenience? Planning for this phase also takes into account home upkeep and other factors that could dictate a move to a new housing situation, such as an assisted living facility, that better accommodates the realities of advanced age.

***
Jay Nachman is a freelance writer in Philadelphia who tells stories for a variety of clients.