Cartooning around with Philadelphia's Signe Wilkinson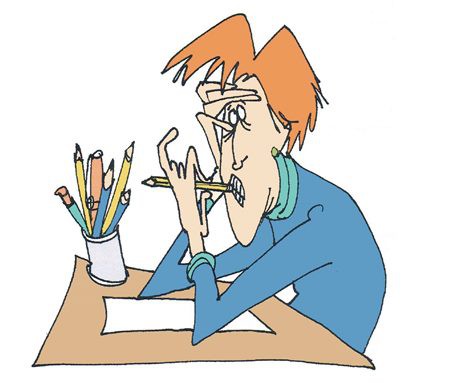 By Barbara Sherf
Famed Philadelphia Daily News and Philadelphia Inquirer cartoonist Signe Wilkinson was the first female political cartoonist to receive the Pulitzer Prize, which happened in 1992. Sometimes ideas for her political cartoons, which appear on Philly.com as well as in print, come to her while she rows on the Schuylkill River. But more often it is while she reads three newspapers and a myriad of websites each morning that ideas occur. After sketching several ideas, she runs her favorites by editors and then hits the drawing board, literally.
"Cartoons are satire and not fact," said Wilkinson, who is a boomer in terms of age. For instance, "In drawing the likes of Donald Trump, who is not a delicate man, you portray him for what he is and you look for the spirit of his actions and then exaggerate that spirit."
She acknowledges the difficulties of dealing with a 24/7 news cycle that causes havoc, particularly with late-night and early-morning tweets from the aforementioned president.
Wilkinson's career in art and cartooning started in the 1970s. She attended the Pennsylvania Academy of the Fine Arts, as well as the University of the Arts. Her studies in fine art drawing helped pave the way for drawing caricatures.
"In 1973, I started out as a freelance journalist at The Daily News," Wilkinson said. "I had illustrated some articles with cartoons and enjoyed doing that. Soon I began submitting political cartoons. Great cartoonists require a simple style, good drawing and a clear message on timely issues. There is a wide range of newsworthy topics, but you have to settle on one. When I hit the mark, I usually know it, and it is often backed up by reader response."
In 1982, she got her first full-time job with benefits at the San Jose Mercury News in California. After three years, a new baby and an offer to work full time at The Daily News, she and her husband decided to move back to Philadelphia. She has worked at The Daily News for the past 32 years and for three years drew a Sunday Inquirer cartoon, called "Penn's Place," that depicted life in and around Philadelphia.
While working for Philadelphia's newspapers, she served a year as president of the Association of American Cartoonists and also illustrated a nationally syndicated cartoon, called "The Family Tree," that was published in newspapers across the country and is still available online.
These days, she has cut back from illustrating six cartoons to four each week in order to spend more time with her family. The Center City resident has raised two "perfect" daughters, with her husband, Jon Landau, an immigration attorney, and now helps to care for her  "perfect" grandchild." These are among the major life feats that give her the most pride. She is also taking to time to pursue personal projects, like learning how to paint watercolors.
Her cartoons can be found at Gocomics.com or Signetoons.com.
CAPTION: In this self-portrait, Signe Wilkinson ponders her next political cartoon. (Courtesy of Signe Wilkinson)