Philadelphia native explains the secret to a century well-lived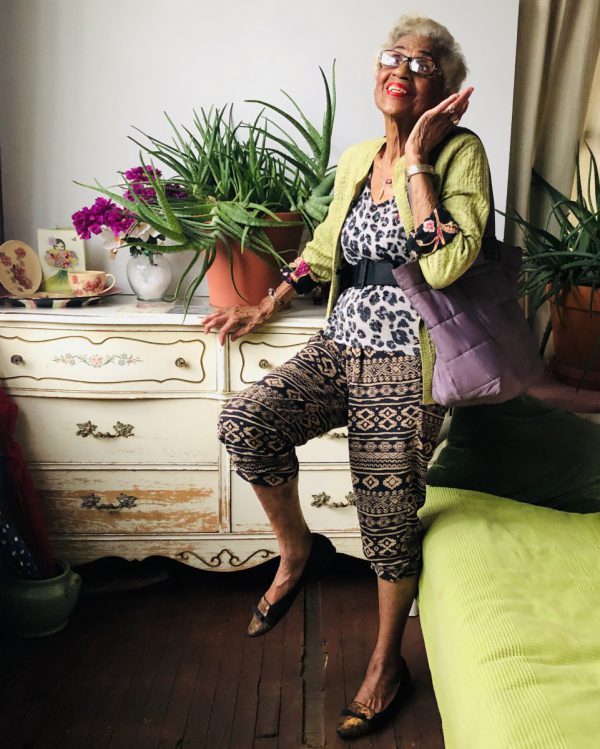 Martha Louise Gray doesn't know what 100 is supposed to feel like.
To Gray, or "Miss Louise" as she prefers to be called, age doesn't coincide with any particular feeling, made apparent from one of the most eclectic interviews one could ever have with a centenarian.
"You're only as old as you feel, honey, remember that," Miss Louise said during a conversation that covered everything from faith and family ties to finding love. "I've never thought of myself as being 100. I may be doing it a bit slower these days, but I can still get up and do everything I set my mind to doing."
Gray was born Martha Emma Louise Abraham in 1920. Born in Philadelphia, she was raised in nearby Glassboro, New Jersey, along with her four siblings. Her life story would make for a good novel. In 1941 at the height of World War II, she married the love of her life, Naval Staff Sergeant James Sterling Gray. Sadly, just four years later, the war left Gray a widow, forcing her to relocate back to Philadelphia.
Before James' death, the couple had a daughter, named Martha, who became a renowned singer and recorded the famous Philly Doo-Wop hit, "Today's the Day," at just 12.
Gray is also a singer and since 1964 she has lent her talents to the Mt. Carmel Baptist Church, located on 57th and Race streets in West Philadelphia where she's sang in the church choir, at concerts and weekly services for the past 56 years. In 2019, Mt. Carmel officially honored her as its longest-standing – and longest-singing – choir member.
"My faith has always been a big part of my life, (and the choir) is my extended family," said Gray. "God has always guided me, and I do what I can to praise his name and thank him for the gifts he's given to me and my family."
She'll readily tell you that one of her biggest gifts is her granddaughter, Nikko Gray. It's evident the bond between these two is forged by the joy – and the style – Miss Louise brings into every situation.
"She's been such a big part of my life and who I am as a person," Nikko said. "My grandmother has always been happy. She's well-traveled, loves to surprise her friends and family, and is quite the fashionista when it comes to her outfits. These things bring her so much joy, and I think it's the secret to her being with us for as long as she has."
The secret to a long life, well-lived, according to Miss Louise: In addition to strong bonds with both faith and family, never give up the feeling of being young.
"Ask anyone, they'll tell you, I'm a jokester. I like to play games," she said. "You have to have fun in life and find the fun. There are things that are going to happen in your life that are always going to challenge you, upset you. But that's life. If it was perfect, no one would have complaints. If I can offer you any advice, I'd tell you that you have to find the joy in things and be appreciative of everything you get because it can be here one day and gone the next."
---
CAPTION: On Nov. 29, West Philadelphia resident Martha Louise Gray, or Miss Louise as she's affectionately known, celebrated her 100th birthday. (Photo courtesy of Nikko Gray)