Philadelphia Financial Exploitation Prevention Task Force to host panel on combatting elder financial abuse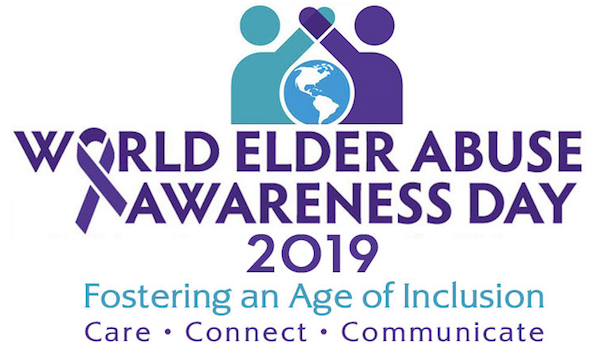 In observance of World Elder Abuse Awareness Day (WEAAD), the Philadelphia Financial Exploitation Prevention Taskforce will host its annual event focused on the steps seniors can take to protect their funds. "Charting the Course to Battle Elder Financial Exploitation" will be held on Friday, June 7 from 8:30 a.m. to 12 p.m. at the Federal Reserve Bank of Philadelphia and will feature keynote speaker, executive director of the American Bankers Association Foundation, Corey Carlisle.
The event will focus on keeping older adults money and assets safe and features two panels, titled "Best Practices: Preventing and Detecting Financial Exploitation" and "Future Thinking: Preventing and Detecting Financial Exploitation." Expert panelists include representatives from Lincoln Financial Group, Lincoln Investment, EverSafe and Bank of America.
The Philadelphia Financial Exploitation Prevention Task Force was formed in 2010 to promote awareness and prevention of elder financial abuse. Membership includes representative from the City of Philadelphia District Attorney's Office and Police Department; Philadelphia Corporation for Aging (PCA); the University of Pennsylvania; and representatives from social service, legal and finance agencies in Philadelphia.
WEAAD is held on each year on June 15th after it was launched by the International Network for the Prevention of Elder Abuse and the World Health Organization at the United Nations. WEAAD serves as a call-to-action for individuals, organizations and communities to raise awareness of the cultural, social, economic and demographic processes affecting elder abuse and neglect.
All forms of suspected elder abuse in Philadelphia can be reported through the PCA Helpline, which is staffed 24/7, at 215-765-9040; 888-482-9060 (toll-free outside of Philadelphia); or TDD 215-765- 9041. All cases of suspected abuse are referred to PCA's Older Adult Protective Services department, which was responsible for investigating more than 4,200 reports, last year.
The Federal Reserve Bank of Philadelphia is located at 10 N. Independence Mall W. Participants must register at stopelderexploitation.org/weaad2019. This event is open to the public and free to attend.