PCA's Regional Conference on Aging scheduled for September 25-27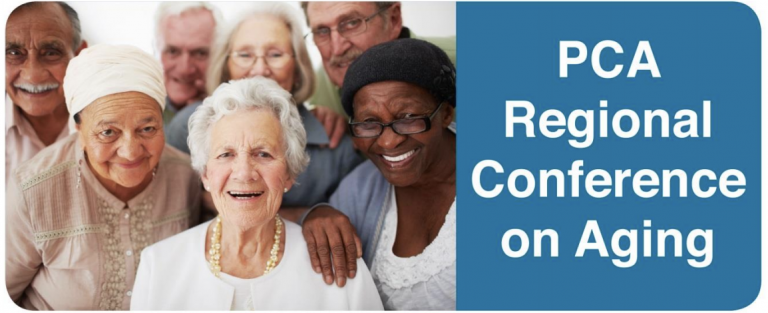 Registration is now open for the 2019 Regional Conference on Aging, presented by the Philadelphia Corporation for Aging (PCA). The conference will be held at PCA's offices, 642 North Broad St. in Philadelphia, Wednesday, September 25 through Friday, September 27.
<<< Click here to access the full conference brochure and register for individual workshops >>>
The conference will feature 30 workshops over three days centered on clinical programs, public policy issues and resources for professionals who work with older adults. For a PDF version of the full conference brochure, click here.
An opening reception will be held at PCA on Tuesday, September 24 from 3:00 – 5:00 p.m. All aging services professionals are invited to attend to meet with our conference sponsors and exhibitors and enjoy light refreshments.
For more information, please contact Thomas Shea at Thomas.Shea@pcaCares.org.