PCA's in-home support program helps older adults regain, maintain independence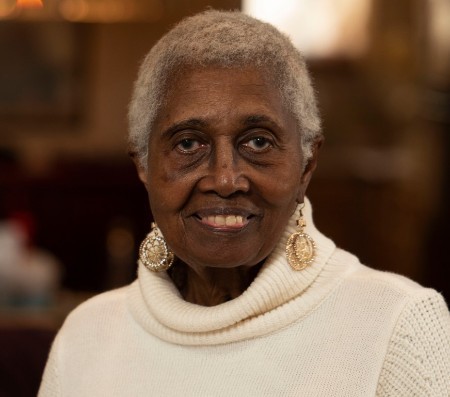 The excerpt below is taken from PCA's 2019-2020 Annual Report. To read the full report, click here. You can also download a PDF version by clicking here.
Lillian Stevens was a dutiful mother and homemaker
raising her family in West Oak Lane. She recalls making her family chicken and vegetables, breakfast foods, and "just about everything when I was [doing the] cooking."
Her prowess in the kitchen ended Mother's Day in 2018 when she suffered a stroke while on the way to church. Stevens recovered following her hospitalization and subsequent rehabilitation. But upon returning home, Stevens realized she was in need of some assistance in her plan to continue to live independently.

Stevens found the help she needed from PCA's In-Home Support Program (IHSP), which provides early intervention services to help older adults get back on their feet following a setback. Stevens was connected with a case manager at Center in the Park, who completed an assessment and quickly began providing services.
The lingering effects of her stroke have made it difficult for Stevens to read instructions on packaged food. She also notes that it's hard to remember her treasured recipes. So, relief from both now arrives every Thursday upon delivery of seven frozen nutritious meals.
"I'm happy to get it, and I appreciate it," says Stevens, 84. "If I don't have other 
foods to eat, I make sure I eat [my PCA meals]. It's very helpful." In addition, IHSP gave her a new microwave oven for heating her meals and a table, on which to safely eat.
Bathroom modifications, including a raised toilet seat with arm rests and hand-held shower tool further aid in maintaining her independence and quality of life.
Thanks to PCA, Stevens quickly regained her autonomy and avoided the need for long-term care services. "I feel so blessed that I have all these things to help me," she says.