PCA reminds all to stay vigilant of older adults sheltering in homes during heat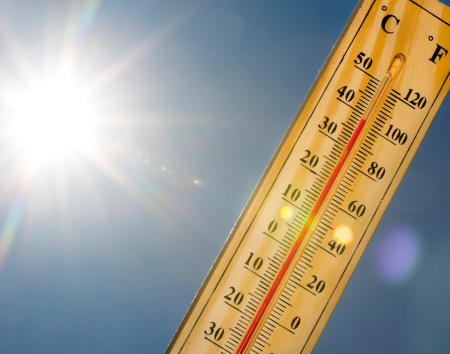 As temperatures rise in the city, Philadelphia Corporation for Aging (PCA) encourages residents to continue to communicate with older loved ones and friends. Elevated temperatures have the potential to cause heat related illness that can be especially harmful to older adults. Phone, video chat, email and texting are ideal methods to keep in touch with loved ones and friends, especially as the weather gets warm. PCA encourages those who believe someone may be at risk during warm temperatures or is in need during this time to call the PCA Helpline at 215-765-9040.
 "As it becomes hotter over the summer, the concern is that older adults who may still be isolating in their homes could potentially be experiencing the effects of extreme heat without anyone knowing," says president and CEO Najja Orr. "As a community we have to be vigilant for one another."
PCA estimates that 36% of all people age 60 and older live alone in the city.
PCA is also doing its part to maintain contact with older adults, while adhering to social distancing guidelines. Long-term care assessment workers, service coordinators and Older Adult Protective Services (OAPS) investigators are conducting "visits" by phone. While physical locations remain closed, senior centers are also conducting regular wellness calls to existing members and those who are newly receiving meals through PCA's Grab & Go meal program.
In the event that a Heat Health Emergency is declared in Philadelphia, PCA also establishes a Heatline, which is ran through the Helpline call center and is accessible through the Helpline phone number. However, residents are encouraged to call with heat-related concerns to the Helpline at anytime, even when a Heat Health Emergency is not in effect.
The Helpline is available to Philadelphia residents of all ages and can be reached at 215-765-9040. More information about the Helpline can also be found at pcacares.org.