PCA President & CEO Holly Lange to retire April 3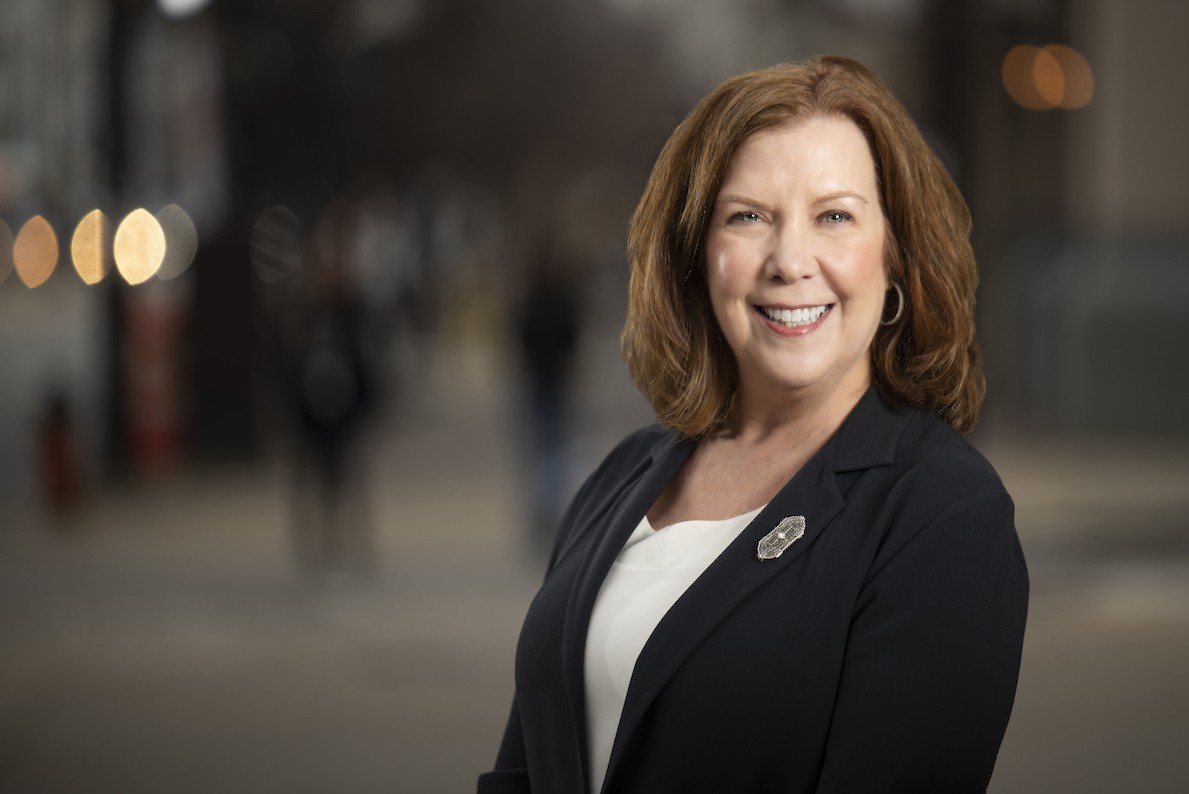 Katherine E. Galluzzi, D.O., F.A.C.O.F.P., Board Chair of the Philadelphia Corporation for Aging (PCA), announces the retirement of Holly Lange, President and Chief Executive Officer (CEO), effective April 3, 2020.
In her retirement announcement to the Board, Lange stated, "I have been extremely fortunate, and the organization's many accomplishments during my tenure are due to the very dedicated staff in all the departments that believe in PCA's mission. PCA staff is the heart and soul of the agency and are committed to assisting elderly consumers any way they can."
Lange has served in her current role as PCA's President and CEO since January 2013. Prior to that time, she served as Senior Vice President and Chief Operating Officer (COO). As the COO, she was responsible for all operational aspects of the agency, including long-term care, senior community centers, housing services, community outreach and information and referral. She also has extensive experience in planning, program development, contract management and human services administration. She joined the agency in 1988 as Deputy Director.
Throughout her tenure, Lange guided the agency through a period of growth and innovation. Her leadership at PCA helped the agency become the largest Area Agency on Aging (AAA) in the Commonwealth of Pennsylvania, with an operating budget over $100 million that supports more than 140,000 consumers annually. Lange is a consummate advocate for the rights and benefits of older adults, and her guiding principles have been to "always take the high road, and never burn your bridges."
Lange lead the agency through the launch of several broad range pilot programs that eventually became essential to the continuum of long-term services and supports for the area's older adults. Several of these programs include Senior Companion (1988), Older Adult Protective Services (1988), Aging Waiver (1995), PCA's Meal Distribution Center (1997), Community Relations Department (2000), Nursing Home Transition (2004), and Veterans Directed Home and Community Based Services (2012). While targeting the needs of a growing older adult population and addressing recent federal and state regulatory changes regarding perceived conflict of interest, Lange launched PCA Care Connections in 2019, a separate 501(C)(3) that focuses on the delivery of person centered care planning through Service Coordination. Lange will leave PCA on a solid foundation for continued success.
Lange also leaves a long and impactful legacy not only at PCA but on aging services overall in Pennsylvania. A staunch advocate for the elderly and their caregivers, she has worked diligently to ensure they have best quality of life possible.
Highlights of Lange's illustrious 40-year-career in aging services include serving as President of the Pennsylvania Association of Area Agencies on Aging, serving on various nonprofit boards and Commonwealth of Pennsylvania government committees, Chair of the National Association of Area Agencies on Aging 2015 Conference in Philadelphia, and she was the recipient of the 2018 LGBT Elder Initiative "A Cause for Applause" advocacy award.
Prior to her employment at PCA, Lange was Executive Director of the Southwestern Pennsylvania Area Agency on Aging. Lange earned a master's degree in Urban and Regional Planning from the University of Pittsburgh and a BA degree in American Studies from University of Maryland.
"Since taking over as President and CEO in 2013, Holly Lange has led the Philadelphia Corporation for Aging through funding crises, and the day-to-day challenges of meeting the various needs of an aging population with an unwavering, steady hand. Her leadership combines an astute appreciation of the issues facing Philadelphia's seniors with her staunch advocacy and keen intelligence. She has laid the groundwork for the organization to move forward with a clear vision, a solid foundation and the full support of the PCA Board of Directors. "She will be greatly missed at the helm, but we are assured of a successful transition due to her guidance," stated Galluzzi, PCA's Board Chair.
Led by Dr. Galluzzi, PCA's 15-member board of directors is pleased to announce a new leader has been identified in the search process and was unanimously voted to lead the agency forward in the next phase of our mission.
Najja Orr, PCA's Chief Strategy Officer, has been identified to become the next President and CEO of PCA, effective April 3, 2020.
As Chief Strategy Officer of Philadelphia Corporation for Aging, Najja Orr is a trailblazer in the aging-network himself, one who is passionate about ensuring older adults in Philadelphia and its surrounding counties receive the assistance they need to live vibrant and fulfilling lives.
Orr joined PCA in August 2017 to lead the agency's strategic planning and communications, following a 15-year-career at the Bucks County Area Agency on Aging where he served as director since 2011. A doctoral candidate at Temple University, Orr also is the chair of PCA Care Connections and formerly served as the board secretary and southeast regional representative for the Pennsylvania Association of Area Agencies on Aging (P4A).