PCA Emergency Fund: Help us help Philadelphia's older adults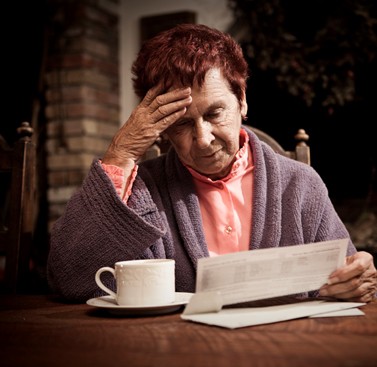 By Shannon Reyes
As temperatures dip, most people turn up their heaters to combat the brutal weather. But for many of the city's older adults turning on the heat is not an option, as Philadelphia has one of the highest senior poverty rates in the country.
"Requests for emergency funds during the winter months are greatly needed and appreciated as many older adults cannot afford the expenses related to paying to heat their homes," says Holly Lange, president and CEO of Philadelphia Corporationfor Aging (PCA).
Since 1979, PCA has managed the Emergency Fund for Older Philadelphians, which provides immediate funds to older adults facing a financial burden. Over the last 40 years, the Emergency Fund has delivered more than $3.9 million in emergency assistance to seniors in need.
During the winter months, individuals with limited means face incredibly tough choices, often deciding whether to heat or eat. Last year, 55% of Emergency Fund aid was used for heat.
"Poverty among our older adults is growing," says Chris Gallagher, PCA Helpline director and manager of the Emergency Fund. "Unfortunately, donations to the fund have not kept pace with the rising need in the city."
As of mid-December, PCA's Emergency Fund totaled just more than $35,000. In November alone, funds disbursed for oil totaled nearly $20,000. Last year, the fund disbursed more than $186,000 to those in need. Rising prices of heating oil have also played a significant part in the increased need for funds. During the winter of 2018-2019, the average price of oil jumped 50 cents to $3.10 per gallon, stretching the Emergency Fund to its limits.
In addition to providing heating oil to homes, the Emergency Fund also provides aid for housing, food, medicine and other utilities. All disbursements from the fund are capped at $100 with the exception of payments for heating oil, which are instead capped at 100 gallons. Referrals for Emergency Fund assistance are only accepted from recognized social service agencies and the clergy. For more information, call the PCA Helpline at 215-765-9040.
"It was quite a relief to get the assistance I needed. I was getting to the point where my gas was going to be shut off and I was getting very concerned," a 2018 recipient of emergency funding told PCA under the condition of anonymity.
To donate, visit pcaCares.org/donate. Donations can also be marked "Emergency Fund" and mailed to PCA, 642 North Broad St., Philadelphia, PA 19130. For information on corporate and foundation giving opportunities, contact Teresa Heavens, PCA director of marketing and communications, at 215-765-9000, ext. 5053, or email teresa.heavens@pcaCares.org.
***
Shannon Reyes is public relations specialist at Philadelphia Corporation for Aging