PCA Caregiver Support Program offers relief for grandparents raising grandchildren during COVID-19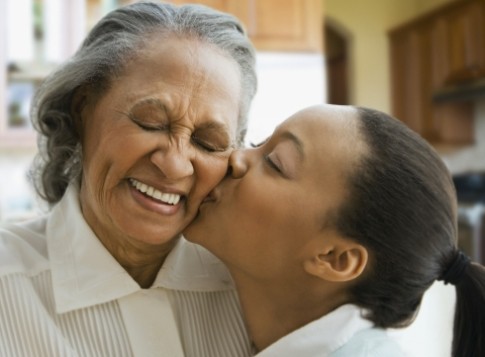 As stay-at-home orders remain in effect for all of Philadelphia, many families are feeling the crunch of compounding responsibilities, including  homeschooling, working, caring for the home and children. This is also the reality for more than 16,000 grandparents throughout Philadelphia who are raising grandchildren. During this time, Philadelphia Corporation for Aging (PCA) is encouraging these grandparents to apply for assistance through its caregiver support program.
In addition to connecting caregivers with supports and resources, the program also delivers financial assistance to grandparents who are primary caregivers of grandchildren through reimbursements for certain expenses related to child care. In light of the circumstances surrounding COVID-19, reimbursements can be issued for expenses related to hiring someone to shop for food or medicine.
"Due to the age of many of the grandparents raising grandchildren, they are reluctant to go out to supermarkets during the pandemic," PCA Director of Caregiver Support, Cheryl Clark said. "Reimbursement for hiring someone to shop for them alleviates that extra costs and allows for more money to remain in the family's food budget."
Expenses for  respite care or childcare are also eligible for reimbursement through the caregiver support program. This is especially important while some grandparents continue to work at essential businesses, such as grocery stores. Approximately 67% of all grandparents raising grandchildren are under the age of 60.
Clark also shares these important tips for grandparents who are raising grandchildren during this time:
Try to keep children on a routine or daily schedule.
Give yourself permission to take a break and make time for yourself.
Seek assistance from family or a trusted friend to help with responsibilities.
For more information on the caregiver support program, visit pcacares.org/caregivers. Those who wish to enroll in the program can call  PCA's Helpline at 215-765-9040.