Nursing homes are ground zero for COVID-19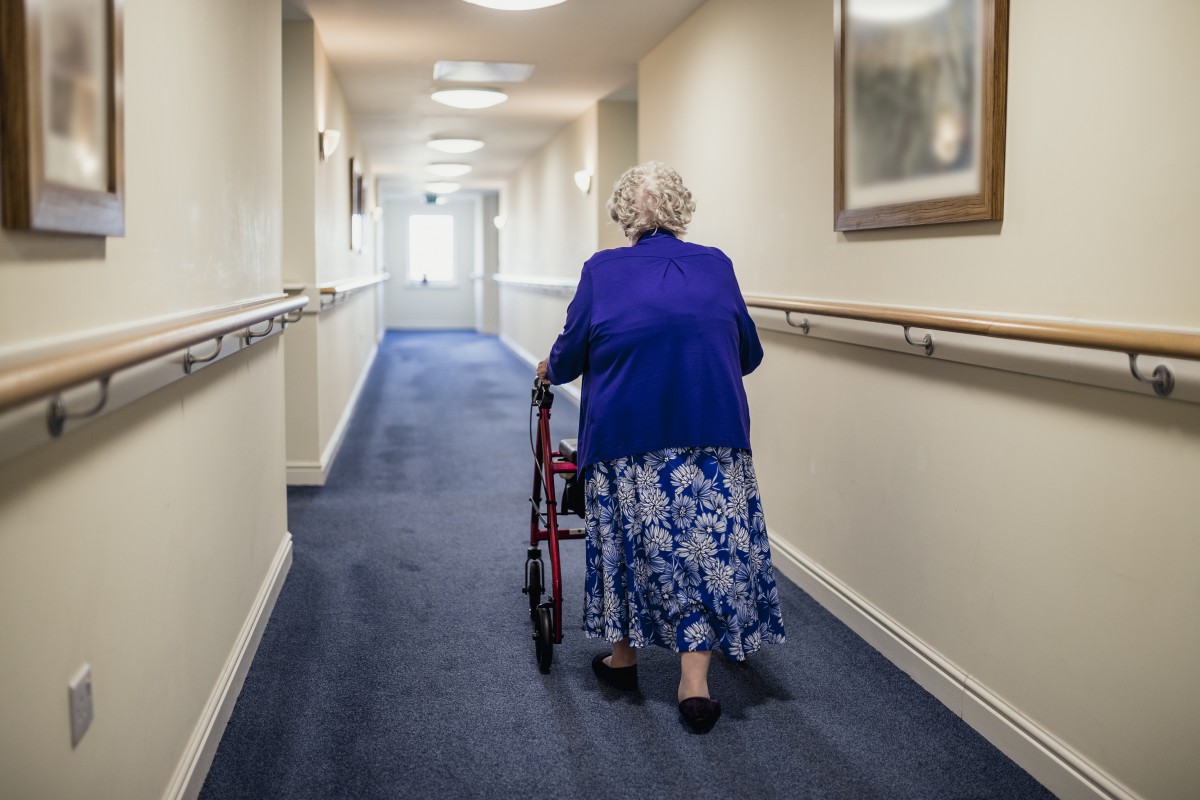 Nursing homes and assisted living facilities have been epicenters for COVID-19 outbreaks in the United States since March. It is estimated that nursing home residents and workers comprise between 30% and 40% of all COVID-19-related deaths in the United States. According to data released by the U.S. government in early June, nearly 26,000 nursing home residents have died from COVID-19 and more than 60,000 have contracted the virus. And, these figures only account for about 80% of nursing homes nationwide that have reported data, according to The Centers for Medicare and Medicaid Services.
In the Northeastern U.S., nursing homes account for 3 out of 5 COVID-19 deaths in several states, including Pennsylvania and Delaware, according to the Foundation for Research on Equal opportunity.
"COVID-19 elevated a lot of the challenges [about the gaps in our systems] that we've been struggling with for some time," said Pennsylvania Sen. Morgan Cephas, who represents the 192nd legislative district that includes sections of West Philadelphia and a significant senior population. "There is not readily available [health care] for under-served communities. People are getting sick because they don't have enough access to the resources they need. A lot of these people went to nursing homes and senior living facilities. We have to assure those facilities are doing a lot better job than what they're doing now. Our seniors are one of our most vulnerable populations. We have to step up and protect them."
How did this happen?
The most severe COVID-19 cases occur in older and frail people, as well as those with chronic health problems. "Nursing homes are inherently at high risk of having trouble during periods where respiratory infections are common," said Dr. Elie Anthony Saade, MPH, director of infection control at University Hospitals Cleveland Medical Center. "Residents frequently have multiple diseases that put them at risk of getting infections and of becoming much sicker than older people living at home. It is also much harder to recognize that they are newly ill and, when this becomes known, the sickness may have become very advanced and would have the chance to spread to the nursing home workers and/or other residents."
This design of a nursing home, as a place to live and socialize, is a breeding ground for infection to spread. To protect residents, nearly all states prohibited visitors as part of their shelter-in place or lockdown orders. But by their very nature, nursing homes have a steady stream of people coming in and out of the facility. "Workers frequently carry multiple jobs, at other nursing homes or hospitals, and may act as transporters of infections between different sites, when they come to work despite feeling ill or while feeling well despite carrying a virus," Dr. Saade said.
The lack of reliable testing led many nursing homes to miss a lot of cases and allowed the infection to enter the facility and spread undetected. "In this pandemic in particular, there has been a lot of challenges related to testing, where not enough tests were available, or where tests were not good enough," Dr. Saade said. "Since the overwhelming majority of people don't have any natural or artificial (from vaccines) immunity to this infection, it is much easier to spread from person to person.
In addition, there are no medications to help prevent the disease from developing once a person is exposed, which is an important way to fight influenza in nursing homes."
Early in the pandemic response effort, nursing homes didn't give the same amount of attention as hospitals in terms of infection control, according to Terry Fulmer, president of the John A. Hartford Foundation, a philanthropic institution focused on improving the care of older adults.
"We were late helping our nursing homes around the country with equipment and supplies," Fulmer said. "
How do we make nursing homes safer?
"We started this pandemic with a shortage [of supplies] and that is something that cannot happen again," Fulmer said. "Nursing homes need to be well-stocked with personal protective equipment [or PPE], and they need to have access to testing."
Many health experts agree that testing is key. "Without a broad-scale asymptomatic testing approach, we will not deal with the epidemic in skilled nursing facilities," said Donald Taylor, director of the Duke University Social Science Research Institute. "One asymptomatic worker or patient coming in can undo the best infection control." Some facilities have started socially isolating patients by moving them to single rooms.
Others are dedicating specific floors, wards or buildings to house only people who have COVID-19. But many experts feel that more federal and state funding is needed to make sure that all nursing facilities have enough PPE, such as gowns, masks and gloves; testing; and additional staff at nursing homes.
Infection control can be improved by limiting the penetration of infection, being able to detect infections early, and containing them as hermetically as possible before they spread, according to Dr. Saade. To do this, he suggests that nursing facilities limit visitors and the pool of workers, as well as screening for signs of infection upon entry. Staff should "limit their work assignments to a single facility and, within this facility, to the same unit or floor. Sick leave policies should be flexible, and workers discouraged from showing up to work sick."
Nursing homes should also be proactive by stocking PPE in anticipation of future  lnfections. "Many nursing homes partner with hospital systems in their areas," Dr. Saade said. "This makes tests, equipment and expertise more readily accessible to them, and would permit exchange of helpful local epidemiology information."
***
Alicia M. Colombo is editor of Milestones.