New to Medicare? Here's an introduction.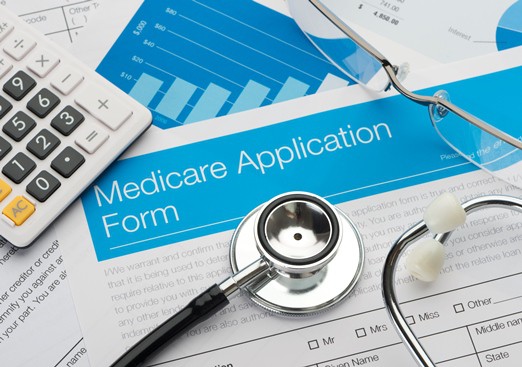 Medicare is health insurance for people 65 or older, people under 65 with certain disabilities, and people of any age with end-stage renal disease (permanent kidney failure requiring dialysis or a kidney transplant). Original Medicare, or traditional Medicare, includes hospital and medical coverage (see Part A and Part B) and is managed by the Federal Government.
Medicare is comprised of four parts:
Part A – Hospital: Inpatient hospital care, skilled nursing facility care, hospice care and home health care.
Part B – Medical: Outpatient services; services from doctors and other health care providers; durable medical equipment; and some preventive services, such as certain vaccines and cancer treatment.
Medicare Part C – Medicare Advantage: Optional coverage provided by Medicare-approved private insurance companies that includes all the benefits and services of Parts A and B. Medicare Advantage may include extra benefits and services for an extra cost and usually includes prescription drug coverage. If you don't choose a Medicare Advantage Plan (such as a Medicare HMO or PPO), you will have Original Medicare.
Medicare Part D – Prescription drugs: May help lower drug costs and help protect against higher costs in the future. Medicare-approved private insurance companies.
Medicare Supplement Insurance, known as Medigap, helps pay some of the health care costs that Original Medicare doesn't cover, like copayments, coinsurance and deductibles. Medigap policies are sold by private companies. Both Part A and Part B are needed to purchase a Medigap policy. A Medigap policy is different from a Medicare Advantage Plan and the two can't be used together.  Medicare Advantage is a way to get Medicare benefits, while a Medigap policy supplements your Original Medicare benefits.
Source: Centers for Medicaid & Medicare Services (CMS)