New state of mind: Senior life after COVID-19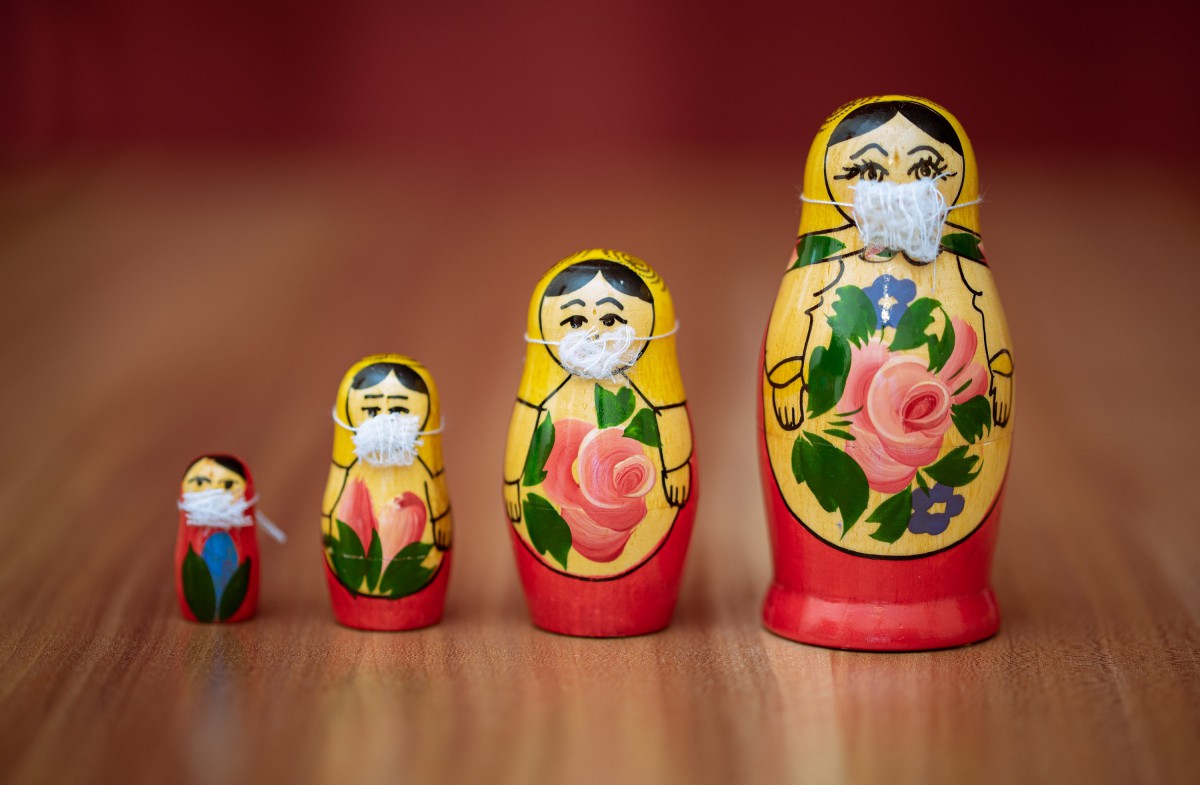 By Kerith Gabriel
Before COVID-19 and the statewide mandated stay-at-home orders that followed,  most mornings found Ida Christian with quite the social calendar.
A typical week found the Mount Airy resident taking public transportation to get to a number of appointments – doctor's visits, art classes at her nearby senior center and dinner with her son's family at his Germantown home. Christian, 80, felt fortunate to still be in good health and of sound mind to do all the things she's done for herself – independently. Like she's done since she moved out of her parents' North Philadelphia rowhome as a wide-eyed 19-year-old newlywed in 1959.
But mornings look a lot different for Christian in the aftermath of a pandemic in which she represents the most vulnerable population. Now, mornings find her sitting on the front porch, with a face mask on, contemplating what has happened.
"How did we get to this? I just don't understand," Christian says. "You can't grow up in a city all your life and be afraid of germs. But now I'm so concerned about everything I touch, how I interact with people, and how I go about getting the things I need. Plus, people don't come around much anymore to talk in person, in fact, I think the [sanitation workers] are the only actual people I talk to each week in person. This has changed my entire life."
From loneliness to food insecurity to a hit on finances, COVID-19 and the isolation it's brought has hit older adults arguably the hardest. But there's also the after-effects of how life will return to normal for many of these seniors. Even after restrictions are lifted, the virus will still be prevalent and older adults still remain the most affected. According to data from the Centers for Disease Control and Prevention, 8 out of 10 deaths from COVID-19 in the United States have been adults 65 and older. In Pennsylvania, at the time of this report, 28% of those who tested positive and accounted for highest numbers of fatalities were older adults, 65-plus.
Older adults like Ida Christian.
'Not risking my life'
"People my age are getting this the worst. Even after this is over, it's going to take a lot for me to get on a bus or get in someone's car," said Christian. "You just don't know because people can have it and not even know they are a carrier. I think it's going to be a real barrier for people like me [who are depended upon] to help the economy. I'd love to go to a restaurant or a shopping center, but until I can be sure I'm not risking my life, then I don't know if I'll go anywhere."
These are questions currently being asked and evaluated by people who need Philadelphia's economic engine to fire back up and rely on people from all demographics to serve as fuel. Jeff Guaracino, vice president of Visit Philadelphia, the city's tourism board, notes that without a strategic approach, the reinvigoration is going to be a slow process that a city like Philly can't afford to drag its feet on.
"It's going to take an immense amount of marketing and assuring older people to venture out and do the things they used to," Guaracino said, "We're talking smart and that pulls on what people really need to hear – but also we can assure them what will be done by businesses that, in turn, desperately need their support. There's no one right answer but I think the consensus knows that the boomer generation is a strong force in our economy, so their sense of security will determine how rapidly they brave venturing out."
The optics of just how safe it is going to be are a tall order, considering the senior population contracts and witnesses fatalities as a result. From nursing home living to residential treatment facilities, seniors have been just a part of what seems to be the 24-hour news cycle of COVID-19 as anything else.
And everyone from older adult advocates to State Senators are calling it out.
"It's essentially putting [seniors] on an island where they essentially have to fend for themselves," Pennsylvania Sen. Morgan Cephas said. "We've always talked about ensuring that our seniors were able to age in place [and] that means age in place with the necessary resources that they need – access to transportation, access to facilities and their ability to get to grocery stores. We have to make sure that those safety nets are working again and agreed upon from every facet."
Cephas says if you want to help seniors, give them the tools to help themselves.
"I mean, this is a whole different conversation around the digital divide with our senior population," she continued. "Ensuring they have a way to easily access information, help and resources to get them up to speed. Those are some of the things we are actually considering in Harrisburg, but we're coming at it from a resource perspective."
Whatever comes, Ida Christian hopes it arrives soon. She has a host of good years left to enjoy. "I don't think this is gonna break me. I grew up in a house with three brothers; I'm tough," she laughed. "All I can do is live through it, do the best I can and come out better on the other side."
***
Kerith Gabriel is the communications manager at Philadelphia Corporation for Aging.