Navigating the digital tools to help you stay connected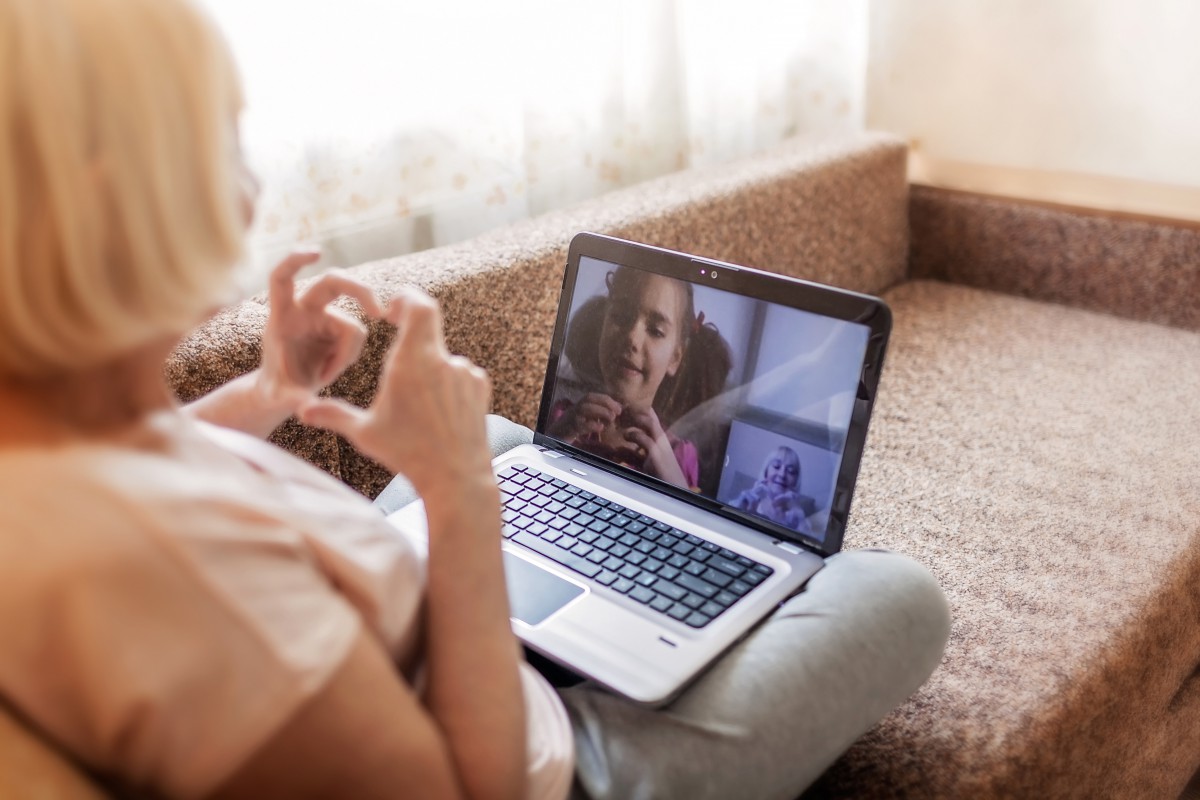 By Shannon Reyes
There is very little that the COVID-19 pandemic has not impacted. Businesses and schools have restructured to continue operating from the home, instead of the community. But for those living alone or separated from family, the pandemic has also impacted how much they are able to connect with loved ones.
Fortunately, technology is helping people to bridge that gap. Many people are finding creative ways to use everyday online tools and devices to be present with one another, even if they are not physically occupying the same space.
For those who are looking to navigate these digital tools to help stay connected, assistance is even available through Generations onLine, a Philadelphia-based nonprofit that offers free tools and workshops for older adults to help familiarize them with smart devices.
Through "Easy Tablet Help for Seniors," a free application or "app" created by Generations on Line, older adults can explore several training modules aimed at familiarizing them with all the basics and tools available on mobile tablets and phones, such as navigating apps and internet safety.
"It has all the basic training you would need if you were brand new to a tablet or a cell phone," says Generations on Line founder and CEO Tobey Dichter. "The whole idea is to make it as simple and as easy as possible for anyone who is intimidated by new technology."
Easy Tablet Help for Seniors is available for Apple, Android and Amazon devices. It can be found at GenerationsOnLine.org.
Now is the perfect time to learn or take a refresher on smart device usage, as there are a host of digital tools available that allow individuals to connect digitally with loved ones.
Social media
Social networking platforms, including Twitter, Facebook, Instagram and Snapchat, are a great way to stay connected to multiple people in your life, including friends, family and acquaintances. These services allow you to post status updates, photos and videos, as well as share links and articles. An added bonus is that most of these platforms also include direct messaging features, which sometimes include the ability to video chat. Some of the most popular platforms that offer video chatting include Facebook Messenger, Google Duo and WhatsApp.
Video conferencing software
With the majority of the workforce doing their jobs from home, video conferencing has become more popular than ever. But these platforms are not just for the workplace. Many people have taken to these platforms during the pandemic to host virtual family dinners and even happy hours with friends.
Since these platforms are designed to support multiple people in one digital space, they are ideal for larger online social gatherings. Dichter also notes the following platforms are also ideal for a grandparent who may want to simultaneously connect with grandchildren who live in different states or countries:
GoToMeeting
Skype
Zoom
Join.me
Google Hangouts
FaceTime (for Apple users on iPad, iPhone or Mac)
Home assistant devices
It's almost as simple as saying, "Alexa, call my grandkids." Home assistant devices are physical devices to connect you with others who use similar technology. Right now, these three brands currently dominate the home assistant device market, each offering its own video-calling product line:
Portal (Facebook)
Echo (Amazon)
Nest Hub (Google)
Dichter also encourages older adults to explore different forms of digital communication, since they are not one-size-fits-all. "To see each other during the holidays, share a meal or play a game with a grandchild, video chatting may be a terrific option," Dichter says. "However, traditional phone calls may be good for lengthy, intimate conversations as there may be some hesitancy on video."
***
Shannon Reyes is public relations specialist at Philadelphia Corporation for Aging.