Narrative medicine focuses on the person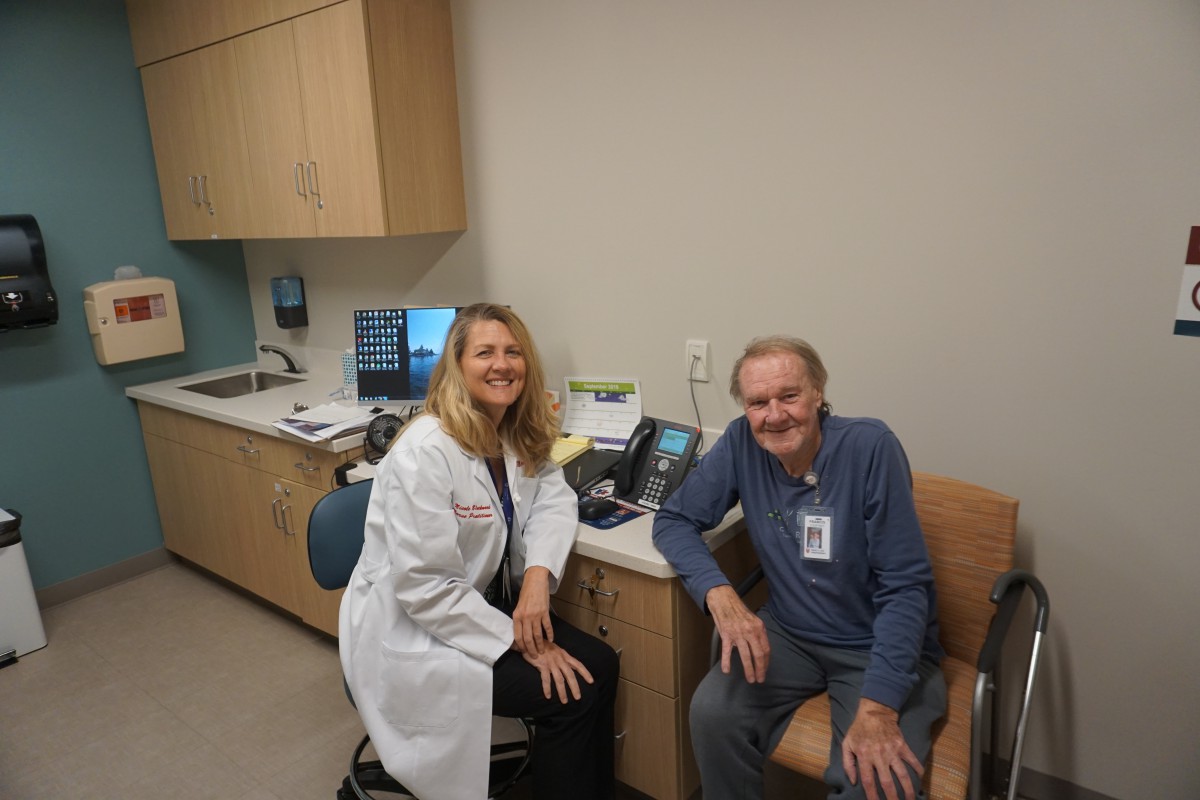 By Constance Garcia-Barrio
When it comes to staying healthy, talk can be worth a mint. Narrative medicine puts a premium on the stories patients tell their doctors about why they're seeking treatment. "The patient's story provides a pre-diagnostic framework," said Donna Bradley Raziano, an award-winning geriatrician and chief medical officer of Mercy LIFE, a health care organization that provides seniors with all-inclusive medical, social and community support services. "You get the patient's wisdom about his or her situation. A patient knows her body better than anyone else."
Begun in the 1990s, narrative medicine helps doctors fine-tune treatments and feel more connected to the wider medical community. At Temple University Hospital's Lewis Katz School of Medicine, one of many medical schools offering courses and seminars on narrative medicine, doctors who practice it reported feeling "less isolated, frustrated and burned out."
Narrative medicine, which relies on patients telling their stories to health care providers, represents an about-face in the traditional approach to medical treatment, noted Nicole Blackwood, R.N., a nurse practitioner with Mercy LIFE. "For decades, medicine seemed to emphasize detachment," Blackwood said, who has 28 years of experience in geriatric medicine. "However, narrative medicine encourages conversation, connection and empathy. It allows the patient and the practitioner to develop a closer relationship."
Simply telling one's story can be therapeutic, noted Pat Courtney, 70, who attends Mercy LIFE's day program in Norristown. "At first, I felt reluctant to come here," said Courtney, a retired supermarket manager, who's had a heart attack and is under treatment for leg pain. "But everyone from the doctor to the driver of the van that brings me here asks how I'm doing. They take time to listen. I feel better just from that; I feel safer."
Deeper knowledge of the patient that comes with more discussion can lead to greater compliance with treatments. "I may say to a patient, 'When we talked, you said you wanted to go on more family outings, but you hesitated because you said you became short of breath with activity," Blackwood said. "I would point out the benefits of taking the prescribed medication and say that it may help them feel well enough to go on those outings. I'm not telling them, 'Take this pill because I say so.' I can point out how [taking] the medication, doing physical therapy or using a walker can help them do more of what they enjoy."
Good communication also helps the medical staff notice and address a patient's worries. "Say, a woman is scheduled to have knee replacement surgery, and in the course of talking with her I realize she's anxious about it," Blackwood said. "I might ask the physical therapist and the occupational therapist to discuss rehabilitation with her. I might also recommend a session with a psychologist to help allay her fears. Talking with the patient helps me find out how she's feeling, then I can ask the appropriate team member for assistance." Blackwood noted that Mercy LIFE cares for participants through an interdisciplinary team approach that involves the participant's primary care doctor, nurse, rehabilitation therapists and social worker. "This team-based approach allows for a deeper connection between the care team and the participant and creates a natural environment for practicing narrative medicine," she said.
The relationship established through narrative medicine can smooth the way for hard conversations like those concerning the end of life. "Patients may shy away from broaching the subject of life's last days or weeks because they sense the family's reluctance," Blackwood said. "My connection with the patient, built through many conversations, opens the door to discussing end-of-life issues, like pain medication and whether to take steps to prolong life."
Doctors may face limits in talking time, but patients can help make the most of the time that's available. If the prospect of a visit to the doctor makes you feel uneasy, Raziano suggests to "bring someone with you who can break the ice and, if necessary, ask clarifying questions. Emotional support from a person you trust helps the flow of conversation, and the doctor learns more about you."
Bringing a written list of concerns can also make the conversation more productive and help ensure that you cover key issues, Blackwood said.
Recognize that doctors are human too and that a patient with an upbeat attitude is more likely to have a useful dialogue, noted Courtney. "A positive outlook can make all the difference," he said.