Know how to prevent, detect elder abuse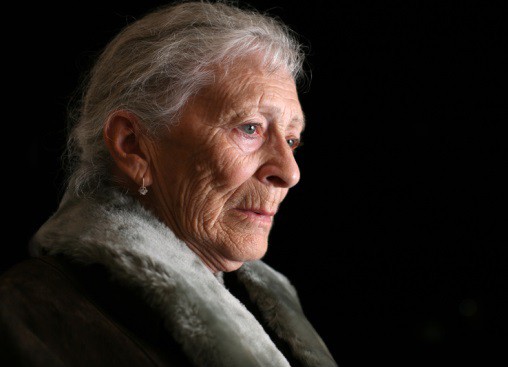 June 15 is World Elder Abuse Awareness Day, and June is Elder Abuse Awareness Month. Elder abuse includes physical, emotional, and sexual abuse; financial exploitation; and neglect or abandonment. In Philadelphia, all forms of elder abuse can be reported to Philadelphia Corporation for Aging's (PCA's) Older Adult Protective Services 24/7. Reports of suspected elder abuse can be made 24 hours a day, 365 days a year by calling the PCA Helpline at 215-765-9040; 888-482-9060 (toll-free outside Philadelphia); or TDD 215-765-9041. Confidential calls to report abuse may be made by anyone, including the older adult in need.
PCA's Older Adult Protective Services
PCA investigates more than 3,000 reports of suspected abuse, neglect and financial exploitation each year. Most victims are isolated in their homes, which keeps the abusive situation hidden from the community at large. Abusers are often caregivers, family members or others upon whom the senior is dependent. They may be the senior's only source of support, making the victim unwilling or unable to seek help. Other older adults may be too embarrassed, intimidated or confused to get the assistance they need.
PCA's Older Adult Protective Services' role is to help detect, prevent, reduce or eliminate:
Self-neglect
Neglect by a caregiver
Physical, sexual or psychological abuse
Misuse of the older adult's money or personal property
Abandonment
These services are made possible through the Older Adult Protective Services Act of 1987. Social workers are available 24-hours-a-day to provide intake, investigation, assessment, care planning and crisis resolution.
About elder abuse
Elder abuse affects more people than child abuse and domestic violence combined. According to the National Adult Protective Services Association (NAPSA), one in nine seniors reported being abused, neglected or exploited in the past 12 months. Despite this high figure, elder abuse is vastly under-reported; only one in 23.5 cases is reported to any agency; for financial abuse it is one in 44 and for neglect it is one in 57, NAPSA experts say.
Red flags of elder abuse
According to the National Center on Elder Abuse, these are some warning signs of elder abuse:
Neglect (including self-neglect)
Lack of basic hygiene, adequate food or clean and appropriate clothing
Lack of medical aids (glasses, walker, teeth, hearing aid, medications)
Person with dementia left unsupervised
Person confined to bed left without care
Home cluttered, filthy, in disrepair, or having fire and safety hazards
Home without adequate facilities (stove, refrigerator, heat, cooling, working plumbing and electricity)
Untreated pressure "bed" sores (pressure ulcers)
Financial abuse/exploitation
Lack of amenities victim could afford
Vulnerable elder "voluntarily" giving uncharacteristically excessive financial reimbursement/gifts for needed care and companionship
Caregiver has control of elder's money but is failing to provide for elder's needs
Vulnerable elder has signed property transfers (power of attorney, new will, etc.) but is unable to comprehend the transaction or what it means
Psychological/emotional abuse
Unexplained or uncharacteristic changes in behavior, such as withdrawal from normal activities, unexplained changes in alertness
Caregiver isolates elder (doesn't let anyone into the home or speak to the elder)
Caregiver is verbally aggressive or demeaning, controlling, overly concerned about spending money, or uncaring
Physical/sexual abuse
Inadequately explained bruises, fractures, welts, cuts, sores or burns
Unexplained sexually transmitted diseases
***
For more information:
Philadelphia Corporation for Aging: pcaCares.org. Go to "Services for Seniors," then click on "Protective Services."
Pennsylvania Department of Aging: Statewide abuse hotline: 800- 490-8505;
U.S. Administration on Aging's National Center on Elder Abuse: ncea.aoa.gov.
Photo: istock