Keep cool and protect yourself from the heat this summer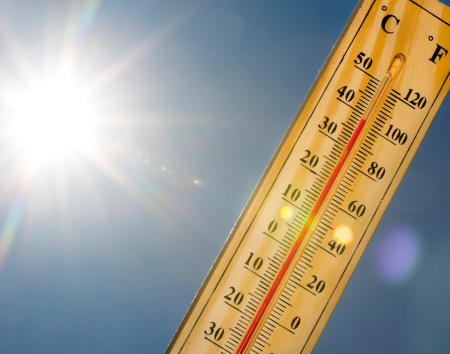 While many are still staying home during the COVID-19 pandemic, it is especially important that everyone is vigilant about the summer heat and how it can affect those that are most vulnerable, including children, people with disabilities and older adults.
Philadelphia Corporation for Aging (PCA) encourages all city residents to check up on anyone who may be vulnerable over the summer months as temperatures rise, as those sheltering alone in their homes could be experiencing heat symptoms without anyone knowing. PCA estimates that 36% of all people aged 60 and older live alone in the city. Additionally, the City of Philadelphia has compiled a list of tips and resources to help beat the heat, which are available here.
If the City declares an official heat health emergency, PCA's Heatline will be activated. The Heatline call center is operated by a team of trained staff who are available to counsel callers about what precautions to take against the heat and detecting signs of heat stress.
As it pertains to general tips to stay cool, we suggest everyone:
Avoid direct sunlight
Stay in air-conditioned buildings
Wear light, loose-fitting clothing.
Stay hydrated by drinking plenty of water; do not wait until you're thirsty
Avoid alcohol, caffeine and sugary drinks, and
Stay as updated as possible regarding local weather forecasts
We also strongly encourage older adults to seek medical attention if they're experiencing any of the following symptoms:
Heavy sweating
Headache
Weakness
Fatigue or dizziness
Nausea or vomiting
Unusual body temperature
Confusion
Pounding headache
Feeling of unconsciousness