In the time of COVID-19, grandparent caregivers are feeling the strain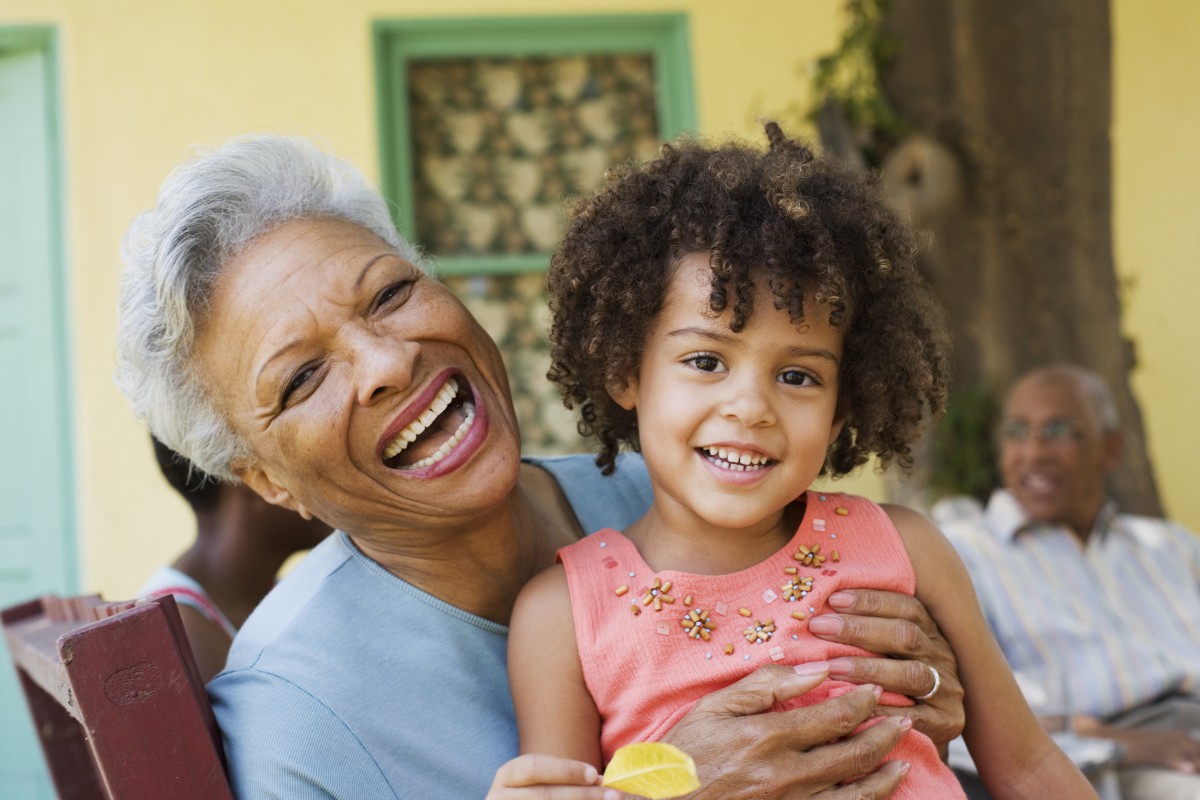 By Shannon Reyes
The impact of the COVID-19 pandemic has rippled through every aspect of daily life. Many are managing several roles simultaneously from within the home. These roles include full-time employee, homeschooler, domestic caretaker and caregiver. While the majority of the focus has been on younger families bearing the brunt of these compounding responsibilities, grandparents who are raising their grandchildren are also feeling the same strain.
In the city alone, more than 16,000 grandparents are the primary caregiver of their grandchildren, with 67% being younger than 60. These caregivers are not immune to the conflict of responsibilities, as many are still working.
Case manager Carolyn Davies, who works in the Caregiver Support Program (CSP) at Philadelphia Corporation for Aging (PCA), says a number of the grandparents she works with are employed at Walmart, so they are considered essential and must physically report to work. Davies currently oversees close to 40 cases at PCA, which includes the bulk of cases involving grandparents raising grandchildren.
Other obstacles grandparent caregivers are facing include navigating online classrooms and a curriculum that looks very different from when they were in school. For one thing, most schoolchildren are using small laptops or Chromebooks to complete schoolwork. "They're having difficulty with the Chromebooks, so as a result they're calling on older children or neighbors to help," said Francine Williamson, another CSP case manager who also handles cases involving grandparents.
Williamson and Davies are both seeing many of the grandparents reach out to family and friends in the community to mitigate some of the struggles they are facing, including enlisting them to do grocery shopping or running out for supplies.
"The greatest conflict is that many [grandparents] are in an age bracket that is most susceptible to the negative health effects related to COVID-19," Davies said. "So for them, one of the greatest obstacles is accessing resources when they are [among the] most vulnerable."
Williamson adds that food is especially crucial for these families as having the children home all day means that more food is being consumed. Fortunately, guidelines of the CSP allow grandparents to receive reimbursement for hiring outside help.
"In keeping with the Pennsylvania Department for Aging guidelines, CSP care managers and grandparent caregivers are working together to come up with some creative ways to utilize the funding," Williamson said. "This has really helped grandparents to be a caregiver to grandchildren during this time."
Through the CSP, reimbursements can be issued for hiring others to grocery shop or run errands, if the grandparent does not feel comfortable going out to stores. Williamson also notes that grandparents are receiving reimbursement for purchases related to protecting their families against COVID-19, including hand sanitizer, gloves and face masks, which can help offset additional food costs. Payments for babysitters are also eligible for reimbursement, since it is especially important for grandparents to take time for themselves.
"Grandparents are constantly stepping up to the plate," Davies said. "And right now, not only are they acting as full-time teachers, they're also now acting as full-time playmates, which can really expel some energy."
Caregivers are always susceptible to burnout, but with school-aged children at home all day, grandparents are even more at risk. CSP has initiated bi-weekly check-in calls with grandparents to provide increased support during these times. During these calls, Williamson says she always asks about family members or other support systems who can pitch in to help with caregiving responsibilities. It is especially important for grandparent caregivers to ask for help when they feel that they are being pushed to their limits.
"Sometimes, we think we are not good enough, but it's important to call someone and talk through those feelings," Davies said. "It's okay if you're stressed right now. It's okay to ask for help and to take a few minutes for yourself."
For more resources and information about PCA's Caregiver Support Program, please call the Helpline at 215-765-9040 or go to pcaCares.org/caregivers.
***

Shannon Reyes is public relations specialist at Philadelphia Corporation for Aging.