PCA Seeks Bids for Certified Contractors & Suppliers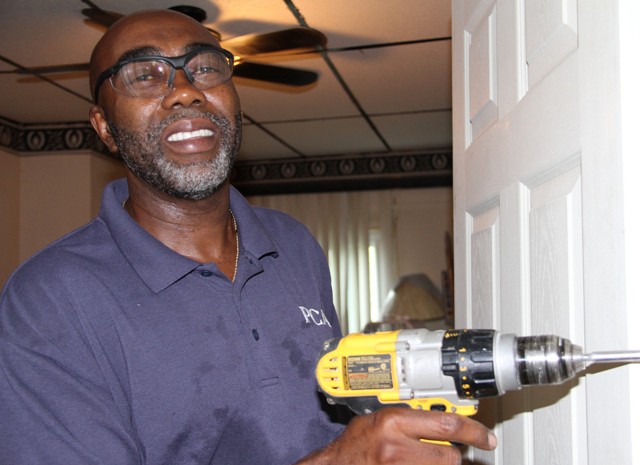 The Housing Department of Philadelphia Corporation for Aging (PCA), a private nonprofit corporation, is soliciting contractors and suppliers interested in receiving a bid package for Fiscal Years 2018-2020 to provide the following services in the homes of older Philadelphians:
• General, Electrical, Roofing Contractors and Occupational Therapy Consultants for home evaluation
• Installation and repair of residential Wheelchair Lifts, Accessibility Modifications, and Stairway Elevators
• Installation of Wrought Iron Railings, Durable Medical Equipment, and Replacement Windows and Storm Doors
PCA is also soliciting vendors interested in receiving a bid package to supply the following bulk items to be delivered to the PCA Housing Department (some lumber and plumbing items will also require delivery to work site):
• Plumbing, Electrical, Lumber and Hardware Supplies
Interested parties should read the RFP instructions (below) and print the RFP bid packets of interest (see links below). The RFP will also be available for pickup at PCA, 642 N. Broad St., Philadelphia, PA. Please contact Andrea Nicholson (in advance) at 215-765-9000, ext. 5211. You can bid on more than one RFP. Deadline to submit the RFP (by mail or hand delivery only) is noon on Friday, June 2, 2017. Minority- and female-owned businesses are encouraged to apply.
Please contact Dorian Harris, Housing Services Manager, at 215-282-6585 with any questions or concerns.

---
PCA Housing Dept. Request for Proposal Instructions
Bidders may download the following RFPs. Please read all instructions carefully. Responses must be submitted in a sealed package and received at the address indicated no later than the closing date and time, no exceptions. Faxed or emailed proposal will not be accepted. It shall be the bidder's responsibility to be sure he/she is in receipt of all official documents, provide all required documentation listed on page 2 and required documents listed on the Cover Sheet/Applicant Profile sheet.
1) Any proposal received without the necessary required documentation and/or incomplete information will be rejected.
2) Previous contractors are required to submit all required documentation again for this year's RFP or the proposal will be rejected.
3) A mandatory question and answer session, to allow for clarification of the specifications, will be held at PCA, 642 N. Broad St. in Philadelphia, on Friday, May 19, 2017 at 10 a.m. for all contractors and at 2 p.m. for all OT and DME providers. Five points will be deducted from any applicant submitting a proposal who did not attend the mandatory Q&A session.
4) Proposals are due by 12 p.m. on June 2, 2017 and must be submitted in two complete legible copies. Any proposals arriving after 12 p.m. or with less than two complete copies will be rejected without consideration.
---
Click on the links below to download the 2018 RFP documents:
Construction RFP Fiscal Years 2018-2020
Durable Medical Equipment (DME) RFP Fiscal Years 2018-2020
Electrical RFP Fiscal Years 2018-2020
Mechanical RFP Fiscal Years 2018-2020
Occupational Therapy (OT) RFP Fiscal Years 2018-2020
Roofing RFP Fiscal Years 2018-2020
Storm Door and Windows RFP Fiscal Years 2018-2020
Wrought Iron Railing RFP Fiscal Years 2018-2020
If a subcontractor(s) will be used, please complete the following form and submit it with your RFP bid(s):
Service Provider Subcontractor Agreement – Housing: Fiscal Years 2018-2020
---
Vendors interested in supplying PCA with any of the following items need to complete both parts for each category. For part 2, please indicate "Not Stocked" or "NS" next to each item not carried. Any items without either price or "not stocked" will constitute an incomplete bid. For items marked with an asterisk (*) write in the brand name.
Supplier – Lumber RFP Fiscal Years 2018-2020, Part 1
Supplier – Lumber RFP Fiscal Years 2018-2020, Part 2
Supplier – Plumbing RFP Fiscal Year 2018, Part 1
Supplier – Plumbing RFP Fiscal Year 2018, Part 2

Supplier – Hardware RFP Fiscal Years 2018-2020, Part 1
Supplier – Hardware RFP Fiscal Years 2018-2020, Part 2

Supplier – Electrical RFP Fiscal Years 2018-2020, Part 1
Supplier – Electrical RFP Fiscal Years 2018-2020, Part 2
---