'Homing' memoir details healing, forgiveness that comes with age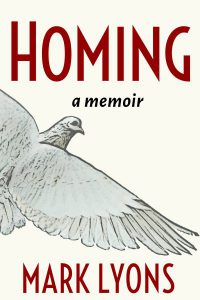 By Constance Garcia-Barrio
In his just-released coura­geous memoir, 'Homing,' Mark Lyons, 76, of Mt. Airy, recalls his childhood in southern Califor­nia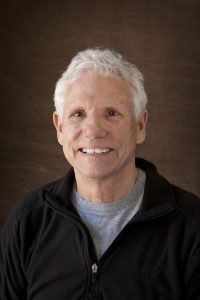 when he used to take short­cuts to school through fragrant orange groves humming with bees. "Sometimes my friends and I fired green oranges at each other to try to knock one another into irrigation ditch­es," Lyons said in an interview. "Those orchards were a magical, mystical place to me."
In 1957, when he'd just turned 14, his family life imploded. "My mother had what they called a nervous breakdown [that year]," Lyons wrote. "Breakdown: like a car that rolls to a stop, one last gasp of a cylinder … Ultimately, she was unsal­vageable, beyond repair."
Although his mother, then 42, a once-vibrant woman who launched a commu­nity theatre and starred in plays, lived to 79, he had lost her. She became a recluse in the family's suburban home on the edge of Orange County. In a way, Lyons lost his father, too. "We couldn't even play a game of catch on the lawn because my mother would call my father back in the house, claiming that she needed some­thing," Lyons recalled.
Lyons faced even darker times when his mother became sexually obsessed with him. In 'Homing,' Lyons recalls the sick­ening moment at 14 when his father de­livered the message:
"She's afraid she is going to ask you to do something horrible," his father said.
"Like what?"
"Like take down your pants … and let her see you … Or let her touch you."
That sexual contact never happened, but sometimes Lyons' father ordered him out of the house to avoid triggering his mother. "When I felt especially lonely or enraged, I would go to my friend's garage to help him rebuild his old Studebaker," Lyons said. "[Then again], I would go to the pigeon coop where I trained my birds to home. I understood them better than I understood people. In some ways, I felt more at home with them."
Despite escaping home at 17, family life scarred Lyons. He became a success­ful physician assistant, but relationships proved excruciating. "I would get into re­lationships with women that were intense and meaningful to both of us, and then I would pull the plug," he said. "I was afraid of repeating the suffocating and destructive relationship I saw my parents live out."
Therapy in his 30s helped, but didn't bring complete resolution. "I still felt en­meshed with my mother, even after she died," Lyons said. "In my 50s I began a memoir to reclaim my childhood and re­solve my relationship with my mother."
That memoir became 'Homing,' which was published by Philadelphia's New Door Books and is available for purchase at local independent bookstores and via the website NewDoorBooks.com. 'Hom­ing' focuses on healing and the forgive­ness that may come with aging. "I think my memoir addresses an issue that is not uncommon in many families – how mental illness changes everyone forever," Lyons said.
"At 42, I learned to love Jeane Anne [Lyons's wife of 34 years], to tackle be­ing with someone without recoiling and returning to the black hole of loneliness. Of course, it was not easy, but I never left and I never will. I have learned to embrace the boy who grew up lonely, the boy who in some way I will always be."
'Homing' takes on the taboo of incest. Such honesty may be especially difficult for men, according to the National Asso­ciation of Adult Survivors of Child Abuse. A frequent response to abuse by survivors is to handle it "by ourselves," the associa­tion notes. 'Homing' may lead to more frank and healing conversations.
Lyons, who is director of the Philadel­phia Storytelling Project, has also written a collection of short stories, titled 'Brief Eulogies at Roadside Shrines,' and other noteworthy books. He will give a reading at the book launch for 'Homing' Sunday, Nov 24, from 4-6 p.m., sponsored by Big Blue Marble Bookstore at Nexus, 520 Carpenter Lane, in Mt. Airy. It's free and open to the public, and refreshments will be served. Another author event is sched­uled for Thursday, Dec. 5, at 7 p.m., at Narberth Bookshop, 221 Haverford Ave. in Narberth.
***
Native Philadelphian Constance Garcia-Barrio writes about many topics, including black history.
---
Resources for mental health, sexual abuse
For many seniors, both mental illness and sexual abuse remain hush-hush top­ics. Yet, psychologists recommend find­ing ways to discuss these issues, as this may improve physical and emotional health. Here are some thoughts and re­sources to consider.
Don't give up. Older adults can heal from sexual abuse. "Healing from child­hood sexual abuse is possible at any point in life," wrote Debra Rose Wilson, Ph.D., a professor of nursing at Walden Univer­sity in Minneapolis. Your physician may be able to refer you to a therapist. You can also call the free, confidential Na­tional Sexual Assault Hotline, available 24/7, at 1-800-656-HOPE (4673) to be connected with a trained staff member from a sexual assault service provider in your area.
Mental illness affects families. Deal­ing with a family member's mental ill­ness often involves learning, self-aware­ness and getting peer support, many experts believe. Mental Health Partner­ships offers educational support groups and workshops to teach key skills and ad­dress issues that may affect people whose loved ones suffer from major depression, bipolar disorder, schizophrenia or other mental health disorders. Workshops are free, but registration is required. For in­formation or to register, contact licensed family therapist Edie Mannion at 267- 507-3863 or emannion@mhphope.org.
Forgiveness is key to healing. We may carry anger for years over child­hood abuse, noted Al Martin, M.D. "Forgiveness should not be understood as condoning … or agreeing with what happened," said Martin in his blog. "Forgiveness is an acceptance of what has happened. It is freeing yourself from the anger and resentment that occupies part of your heart. Forgiveness benefits the forgiver by getting rid of the deleteri­ous effects of holding on to anger and resentment."