Health Brief: Senior centers are hubs of activity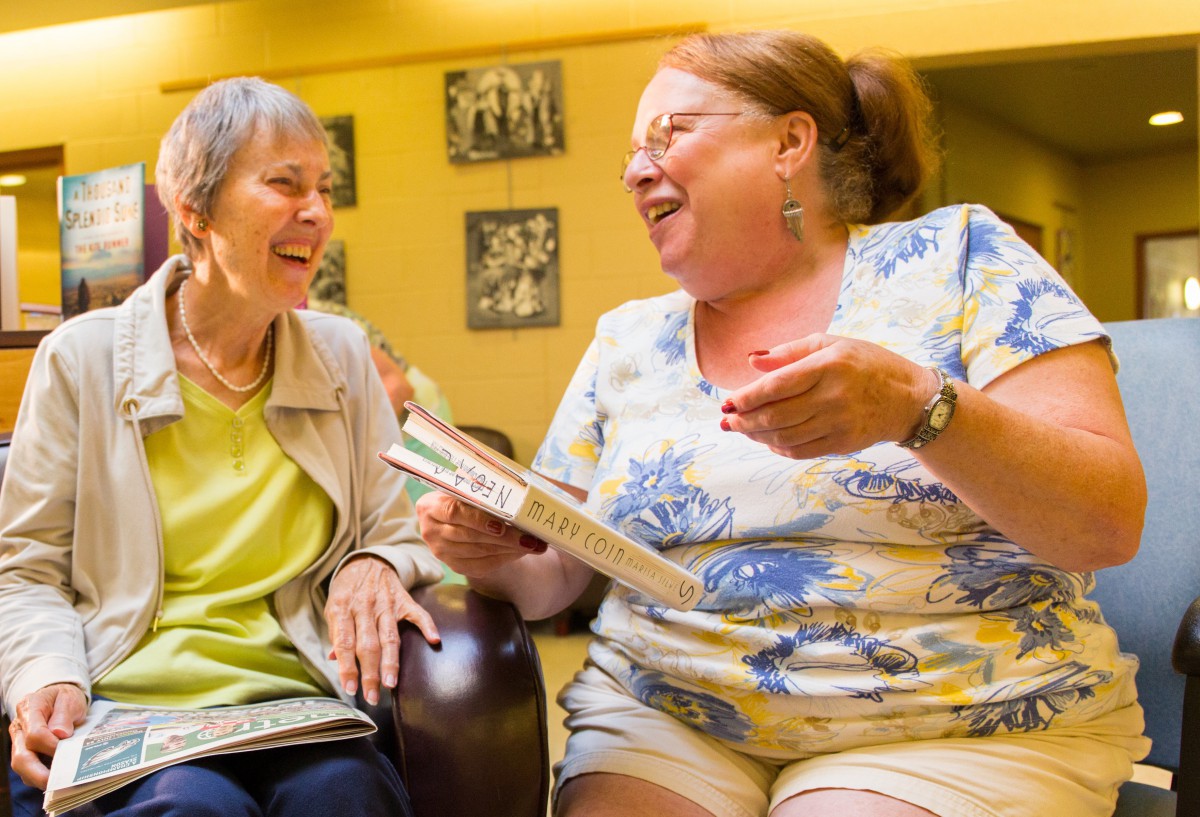 It's important during Senior Center Month in September to remember these locations are hubs of social and physical activity. You'll gain a multitude of benefits by joining one of the 28 senior community and satellite meal centers that are funded by Philadelphia Corporation for Aging (PCA).
Beyond curbing social isolation and loneliness, a senior center is naturally good for your overall health. If you've been considering joining or are an active member of a senior center in the Greater Philadelphia Region, you're already off to a great start in terms of giving yourself the best possible chance at sustainable living.
Need a handful of top reasons why joining a senior center is great for your health?
Sense of belonging
Getting involved with a senior center helps create a sense of community and build close relationships. The programs offered not only have an end goal, but you'll be proud of the work and camaraderie you built on the path. Communal social activity and pride in one's work releases dopamine, the natural hormone that brings happiness, good feelings and stress relief.
Health and wellness programs
From exercise to meditation, senior centers are full of activities to get your body moving. This is great for your heart, as multiple studies have proven people who stay socially active have significantly lower blood pressure than those who are less active. It's a crazy notion to have to increase your heart rate to make it work stronger for longer, but it's a proven science and a staple of any senior center programming.
Counseling
Many senior centers offer counseling for a variety of issues or can point you in the right direction should you need to speak with someone. According to the National Council on Aging, approximately 70% of senior center participants are women; of which half of that number live alone. That kind of isolation can result in depression, which going to a senior center could help correct on its own. If not, there's someone there who can assist you in getting professional help.
Good nutrition is essential
Nearly all of the 28 PCA-sponsored senior centers and satellite meal sites operate the PCA Lunch Spot program, designed to provide a well-balanced meal to seniors who could benefit or are unable to fully cook for themselves. A good meal is essential to just about every part of living with vitality, and many senior centers ensure they provide a healthy meal option for all types of dietary needs.
The NCOA also notes that 75% of active senior center members visit their preferred center an average of twice a week and spend just over three hours during their stay. Data that further supports the notion that joining a senior center is a great place for your overall well-being.
---
Source: NCOA.org