Get out and safely explore the city's parks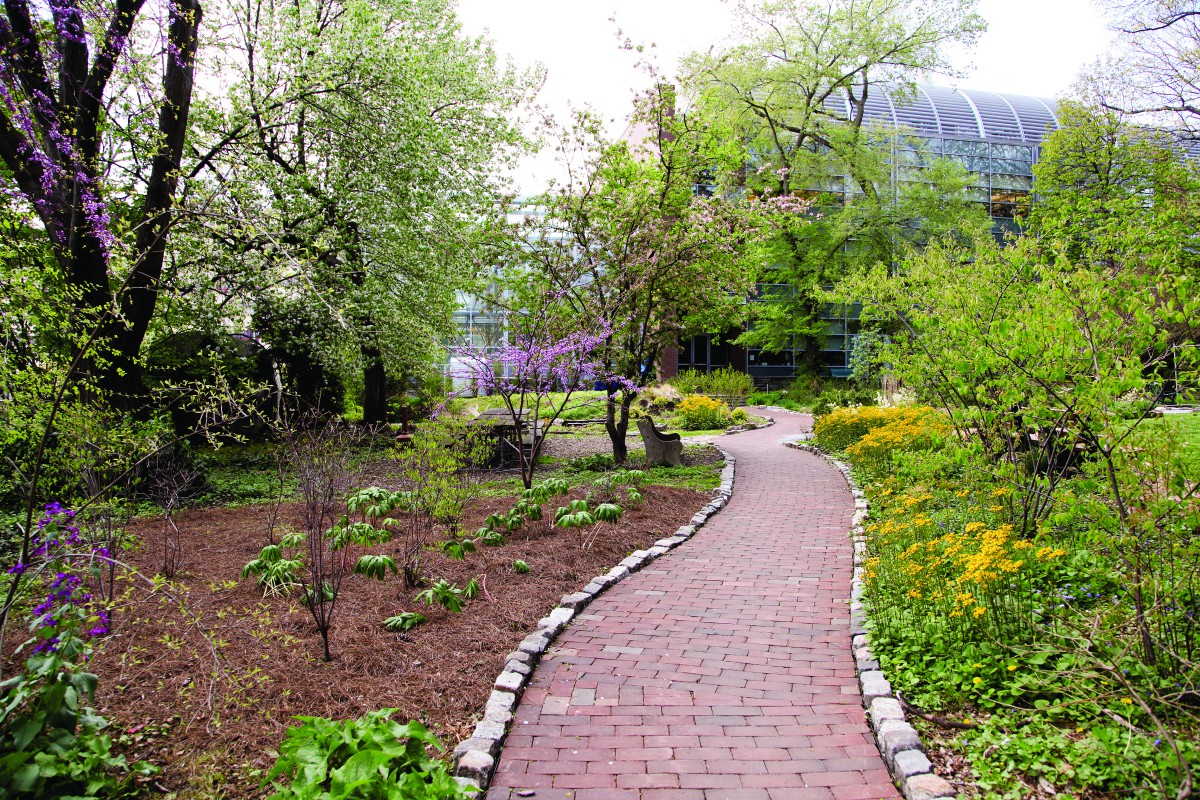 Philadelphia boasts more than 10,000 acres of public land and waterways, including more than 150 neighborhood parks. A walk, bike ride or run can do wonders for your mental and physical health, especially now. All parks, athletic fields and trails remain open to visitors during the COVID-19 pandemic.
One of Philadelphia's most famous trails, Martin Luther King Jr. Drive, is making changes to accommodate people traffic. The drive will be closed to vehicular traffic from East Falls Bridge to Eakins Oval until further notice. The 24-hour-a-day closure will allow trail users more space for social distancing.
Another welcome expansion to the city's recreational offerings was the re-opening of Parks & Rec's five golf courses and two driving ranges on May 1st. Until further notice, patrons and maintenance staff are required to practice safe social distancing. Advance reservations are required at the following city-owned golf courses. Contact each site for more information on operating
procedures.
Cobbs Creek and Karakung Golf Courses — 7900 Lansdowne Ave.; 215-877-8707
Walnut Lane Golf Club — 800 Walnut Ln.; 215-482-3370
John F. Byrne Golf Club — 9500 Leon St.; 215-632-8666
Juniata Golf Club — 1391 Cayuga St.; 215-743-4060
Burholme Golf & Family Entertainment Center — 401 Cottman Ave.; 215-742-2380 (Batting cages and miniature golf closed.)
Strawberry Green Driving Range —33rd St. & Oxford Ave; 215-235-9436 (Batting cages closed)
Before you go
The outdoor grounds are open, but all Parks & Rec buildings, including playgrounds, athletic courts and restrooms, are closed until further notice. This includes all recreation and older adult centers. Any Parks & Rec events and programs are canceled or postponed until further notice. Park maintenance operations, such as trash pickup, landscaping and turf management, will continue in a limited capacity and may be suspended at any time.
If you do decide to venture outdoors, be prepared to practice safe social distancing and follow the advice of the Philadelphia Department of Public Health:
Do not go out if you are self-quarantining or do not feel well.
Keep at least six feet away from other people.
Bring hand sanitizer, since facilities to wash your hands may be closed.
Do not use athletic courts and outdoor exercise equipment.
Stay local. Visit your neighborhood park or one close to your home.
Limit your park visits to one hour.
Go at less popular times of day. Try visiting the park first thing in the morning.
Parks may be busier during lunchtime or later in the day.
Warmer days are not an invitation to start hanging out with friends outside.
Walk alone or with members of your household.
Learn when, why and how to wear a mask. Wear a scarf or bandanna around your neck. Pull it up over your mouth and nose if you will be passing someone else and cannot maintain distance.
Practice proper trail etiquette. Stay to the right; pass on the left. Announce yourself when passing by saying, "on your left."
If you need to stop, move off the trail.
Wash your hands for 20 seconds before going outside, and when you return home.
Try not to touch commonly touched objects, like benches and handrails.
Bring a water bottle to stay hydrated.
Don't take part in group sports.
Don't let your dog off-leash.
***
For more information and an interactive map of the city's parks, go to phila.gov/departments/philadelphia-parks-recreation.
PHOTO: Kaskey Park by M.Fischetti for Visit Philadelphia